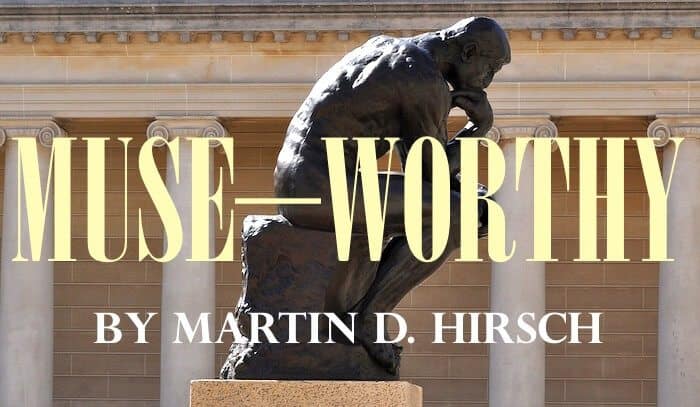 My U.S. passport expires this month. Normally I'd get a new picture taken, submit it with the necessary paperwork and not give it another thought. That's the way it's gone every 10 years since I got my first passport right after graduating from college in 1973 so I could go backpacking in Europe that summer.
As I boarded the plane at JFK that June – the first time I'd ever flown on a jet —  America was in terrible turmoil. The Vietnam War had not yet ended, the Watergate scandal had roiled the nation the previous summer, and Nixon would be impeached in the fall, before exercising the good judgment to resign for the good of the country.
Born in the U.S.A.
But as troubled as America was, I was born in the U.S.A. and had never been outside its borders; the thought of abandoning my U.S. citizenship and living anywhere else had never crossed my mind.
I'd been told all my life that the United States was the greatest country on Earth, its power unmatched, its people beacons of freedom, fairness, ingenuity, and independence, its role in the world exceptional – meaning America was superior to other nations, chosen and guided as if by God to be a force for good in the world.
That summer, though, I acquired a new frame of reference. The countries and cultures I experienced – in Holland, Denmark, Switzerland, Italy, and Greece – gave me a whole new perspective on the world and how it looked from within and outside my own country. I'll never forget the evening of July 29, 1973, when I was with some Dutch backpackers waiting at a port in Mykonos for a boat back to Athens. On that day Greece was holding a constitutional referendum to abolish the monarchy and establish a republic. A platoon of heavily armed soldiers in camouflage fatigues formed an intimidating presence around us, leaving no question they were prepared for possible insurrection. We could have used them at the U.S. Capital on Jan. 6 this year, but I digress.
At a hotel where I stayed for a while in Corfu that summer, the owner, Spyros, was talking with me one evening about the state of U.S. affairs. "Americans good. Nixon bad," he concluded. And that seemed to characterize the feeling abroad: America was a great country that just happened to hit an unfortunate speedbump on the road to ever-progressing democracy. Fate had dealt the U.S. an uncommonly ruthless and power-hungry president. But it was a temporary setback that did not reflect on the American people as a whole. It would take far more for the rest of the world to turn against its "exceptional" benefactor, or for me to ever question my American citizenship.
Breaking Away
That's how I continued to feel in the coming decades – all the way onward to the new millennium, when I renewed my U.S. passport again, not just so I could visit Europe, but to begin a new life there on a long-term ex-pat assignment that would last for more than 15 years. This was a far cry from my solo backpacking adventure in 1973. Now I was married, to a Chinese woman whose parents from the mainland had moved to Taiwan to escape Mau Zedong and the Communists in 1949. My wife had moved to America with her mother when she was 19. She went to college in America, got her law degree, passed the bar, and worked as both an accountant and an attorney.
She found it much harder to make her way when we moved to Switzerland, which offered a spectacular quality of life but compared to the U.S., was far more insular, far less diverse, and less inclined to acknowledge, let alone apologize, for its biases. A recruiter once told my wife to expect discrimination against Asians there. And a neighbor, a well-educated, upper-middle-class medical doctor who was otherwise a fine and generous person, confided that he "no longer felt at home walking through Marktplatz (the city center) with all the brown and black faces."
…Then the Towers Fell
The twin towers fell a month after we settled in Switzerland and my wife and I watched the horror unfold on TV. My wife's former law office was right across the street from the World Trade Center, and friends called her mother offering their condolences, thinking her daughter may have been among the casualties. But we were almost 4,000 miles away.
My poor mother-in-law was a wreck, though. She only spoke broken English and felt bereft with her daughter so far away. Sometime later, when a software bug caused a massive power outage in the Northeastern U.S., my mother-in-law freaked out when the lights went dark, fearing there'd been another terrorist attack. She ran outside her building where she saw a police car and a couple of officers. When she began shouting and pleading for their protection, they probably didn't understand what she was saying, but they kindly let her escape to the safety of the backseat of their patrol car until she calmed down. The lights came back on before midnight.
After that, based on their combined and individual experiences living in America and not living in America, my wife, and her mother became as loyal and patriotic in their gratitude and support for this country as any natural-born Yankee patriot.
Giving America Another Chance
And so today, as I lick the envelope to send in my U.S. passport renewal package and ponder whether we should have stayed in Switzerland when we had the chance, I have my wife, and the ghost of her now-deceased mom, whacking me upside the head. In spite of it all, they tell me — the increased division, the election of the worst, most power-hungry, selfish, and ruthless president ever, and even despite the horrific, near-catastrophic insurrection at our Capitol recently – these blows are serious, but not devastating to America.
I thank my lucky stars for my wife and late mother-in-law, and for the time I lived outside the country where I was born and learned that capitalism and having a social conscience can co-exist, that bias and discrimination are not unique to the U.S. and that few other places offer as much opportunity.
The British author Terry Pratchett asked, "Why do you go away? So that you can come back. So that you can see the place you came from with new eyes and extra colors. … Coming back to where you started is not the same as never leaving."
I'm so glad I left America. And I'm so glad I came back, even when things are worse than I could ever have imagined. This time around, I've had second thoughts about renewing my U.S. passport. My second thoughts were serious, but not devastating enough for me to give up my citizenship.
I've decided to have faith and to stick around. It concerns me deeply that so many millions of my fellow citizens want a very different kind of America than I do. Some of them, like the mob that stampeded our Capitol on Jan. 6, are certifiably deplorable. Others just have different opinions. I'm hoping the former group is in the vast minority. I'm hoping that they'll be appropriately defanged, defused, and dismissed as a disrupting force so the rest of us can get beyond this latest speedbump in resume the advance of democracy.
I hope it happens by the next time I need to renew my U.S. passport.