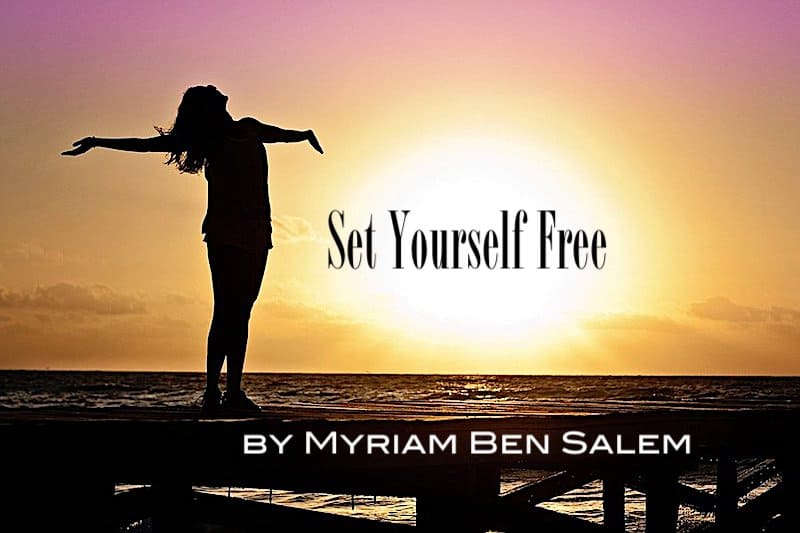 An Emotional Breakdown Is All I Have Left My kids are the only reason I am still functional…
I don't know how I kept going. You just do. You have to, so you do.

— Elizabeth Wein
For the past year and a half, I embarked on the most rewarding, yet most heart-wrenching, mission of volunteering for my city stray kids — both kitties and doggies — and granting decent living to as many as possible. I had to instantly regulate my feelings over and over again since my crazy days required gigantic amounts of energy, especially in the absence of any backup option.
Last week, multiple dreadful events contributed to reaching my maximal endurance capacity. I thought I was having a bad day until I went back home, and headed to my neighborhood tribe to serve food. That's when I discovered the unimaginable level of human cruelty, a level that defies anything I could have ever expected… It wasn't the first incident. I wrote about the previous one here.
The tribe lives in a private area. For some reason, the owner and janitor decided to keep some members in a protected space and leave the other part outside — a trashy piece of land on the main road. Two mommas gave birth a month ago. The first one had four puppies and the second had seven. When I figured out they were starving, I bottle-fed the latter siblings for 10 days. It was exquisitely undescribable.
At the entrance, I noticed the field was different. My gut started aching but I kept walking until I heard the concierge talking to a guy who referred to three terrorized tiny puppies.
Eight puppies out of the eleven were buried ALIVE by the workers…
Two days after the most horrendous crime I've witnessed so far took place, I woke up at 1:30 am to the violent sound of a car hitting something. It turned out to be a living being: the alpha of the same tribe.
You need to know this sweet boy used to be extremely aggressive because of his long abuse history. After tons of patience and daily unconditional love, he started to approach me and ask for cuddles. When he sees me from distance, he runs in my direction and begins to playfully turn in circles as his way to show his excitement.
It took 30 minutes between cruelly and remorselessly hitting him and reaching the vet emergency clinic. The monster kept cursing for his car's damages. I wanted to kill him but he wasn't my priority. Looking at the vet's facial expression when helping me take Max inside, I knew something was terribly wrong. She did her very best to save him. It was too late. Seeing my mess, the genuinely compassionate vet refused to take fees. Moreover, she volunteered to take care of the corpse. I still don't know how I could drive back home.
As if all these events weren't enough, one of my four indoor babies has been missing since last Thursday. His name is Mustache. He was supposed to be a foster kid along with his brother Zorro. They were extremely sick. We had long weeks of treatment cycles, each time for a different health condition. During the first two weeks, they had to take five different medicines per day. Eventually, I adopted them.
It has been 16 months of shared pure affection and memories. He never missed fighting with his sister to sleep on mom's arm…
In my former world, I would have easily fallen into a guilt trap. I would have bitten myself so harshly for not being able to protect my kid by letting him go outside. Today, I know a little better. I know that given the circumstances of living in a tiny flat with not much "catification" and how little energy I have left for playtime, I couldn't have compromised his emotional health and mojo.
Here is my treasured boy: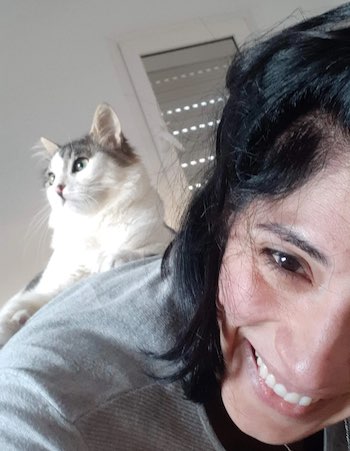 Last words
Today, I am soliciting your wisdom. For the very first time in a year and a half, I am struggling to make sense of the last week's succeeding events. I am having frequent crises of hysterically shouting and crying till complete exhaustion. The only reason keeping me functional is having to care for all the remaining kids. I am thankful for all the precious and priceless moments I have had the privilege to share with all my lost babies. Nonetheless, starting my grieving process seems impossible this time.
How am I supposed to grieve nine cowardly murdered doggies?
How am I supposed to grieve a missing kid when I don't even know what happened to him and everything in my place reminds me of him?
Even if I move, how am I supposed to heal my heart while my back is full of his scars since my baby loved to jump on his mom's shoulders?
I would greatly appreciate some piece of advice. I know I can count on my people. With heartfelt gratitude…
And if you can find it in your heart, please visit and donate whatever you can to my cause by clicking below⤵︎