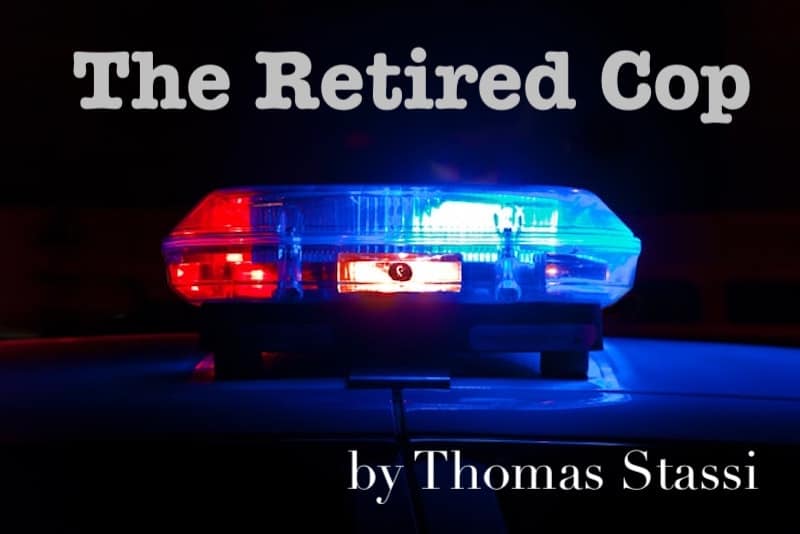 It's been a while since my last article. A good friend of mine "The Gumshoe" wrote a great article a while back called "The Good Humor Man in Blue". The article was regarding Domestic Violence and how he handled the call.
I responded to his article with a story of my own that occurred when I was a Uniform Officer and he suggested I should think about writing about that experience. So here goes.
There was an incident that happened back when I was in uniform working the west side of the city. I would have this recurring domestic dispute call usually about the same time every afternoon. The man of the house was an ironworker and would either stop at the bar after work or stop by the grocery store to pick up a "40". A "40" is a 40 oz bottle of beer. The woman who was not married to the man would usually get into a very heated verbal dispute about his drinking and not coming home or when he did come home not paying attention to her.
As you may or may not know a domestic dispute is usually a two-car call. The officer who would usually handle the call with me was Officer Jones who worked the car in the adjacent territory. Jones was an Onondaga Indian, a big burly type guy who was really a teddy bear with a "sense of humor", but the kind of guy you wanted showing up on your calls especially when it was a domestic. In other words, don't mistake his soft-spoken demeanor for his toughness. Usually, the call would end up with the complainants apologizing to each other and no one getting physically hurt. These calls were ongoing. The arguments, although very heated, never escalated to violence.
One afternoon in roll call Officer Jones tells me that enough was enough and he had an idea.
As usual just like clockwork, we get the domestic call, man and woman arguing on the front porch.
We get to the call, and as usual, a very heated argument is taking place on the front porch. We separate the individuals and it's the same complaint from the female. She has dinner ready and he is at the bar drinking. Officer Jones asks the couple if they are married? They look at each other and then at us stating no. Officer Jones starts talking about the sanctity of marriage and how it might be a good idea that they think about getting married. He talks about marriage being a permanent bond between a man and a woman and with it comes personal responsibilities. He goes on to say if that is what they want, he being a Police Officer could perform the ceremony.
The lucky couple agrees and with that Office Jones has them place their right hands on his Syracuse Police Badge, recites some marriage vows, and then pronounces them "Man and Wife".
We never did have a domestic call to that house after that. As far as I know, that was the only marriage ceremony performed by Officer Jones.
Please don't misunderstand, I know not all domestic disputes end this way. Whenever I and another Officer responded to a domestic, the call was taken very seriously. I had a saying back then that still holds true today even though I am no longer in law enforcement. "It doesn't take a man to hit a woman". The first thing we would do was make sure there was no physical violence, separate the individuals and talk to the complainant which was usually the female while the other officer would talk to the male. If there was no physical violence involved we would try to resolve the dispute that was agreeable to both parties. More often than not the female complainant would want her husband or boyfriend out of the house. The female complainant was also advised that she could go to the court and petition for an "order of protection". There were instances where an arrest was necessary and made to resolve the situation.