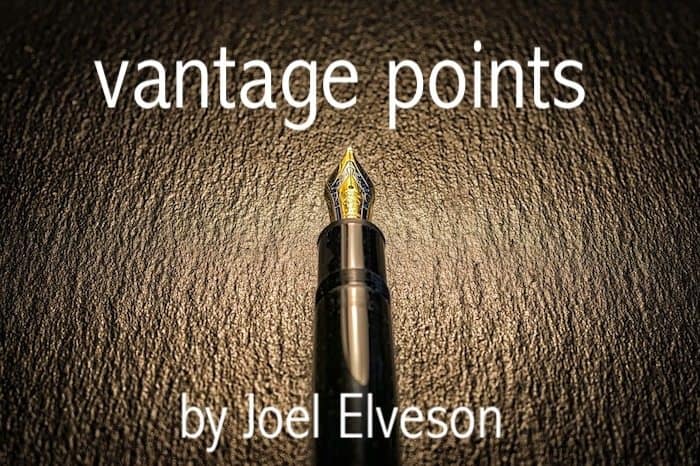 I never expected to be doing this again. When I say this I am referring to writing. The last article I wrote for this publication was Looking In/Looking Out —published back in December right before the Winter hiatus Dennis and Co. so deservedly went on. In that article, I dropped some "hints" about going away. In my uncertain conscious state of mind, I was not sure if I was saying goodbye. It then dawned on me and I acquiesced to the fact I had indeed said goodbye. I was done! There would be no turning back. I had no need for long goodbyes. By the time the end came, I had said whatever I said which was all that I had to say. I would leave no remnants behind or clues as to who I was to those who would come after me.
So here I am in a place that seems so familiar but yet this process was from another time and place which no longer had a place in the new place I was in. What was could never be or would never be again.
Yet here I am again. Do I want to be here? I don't know! Do I belong here I don't know! Should I be doing this again? I don't know! What prompted me to do this again? I don't know! I do know there are some people out there (I will not name names so as not to slight anybody) I miss and want to be a part of again. But again do I know this is the right thing to do? I don't know! I just don't know.
In a faraway land somewhere north of here in another time there were these steel or iron carriages with doors that struggled to open. Inside there were these incessantly blinking light bulbs that sat on polls underneath fans that wobbled dangerously overhead. There was a groan as the carriage begrudgingly moved. There were men in suits with newspapers folded in half occasionally peering over them to see who was towing over them. There were no women on board the carriage. If there were nobody saw them as that was the way it was supposed to be back then. Soon you were plunged into the darkness as the carriage pulled itself underground or underwater to this island. Where did these people go? Where are the carriages? Do you know? I don't know! I just don't know! What became of those seemingly innocent times? Do you know? I don't know! I just don't know.
So much for history. If I sound angry it is because I AM ANGRY? Who am I angry at? Probably me but possibly more than me. Do you know? I don't know! I just don't know. Do I have a right to be angry at whoever aside from myself I am angry at? Do you know? I don't know! I just don't know. The next logical question would be what am I angry at? What do I have to be angry at?  Do you know? I don't know! I just don't know. Where do angry people go to let go of their anger? Do you know? I don't know! I just don't know.
Fly away, skyline pigeon fly

Towards the dreams

You've left so very far behind

Let me wake up in the morning

To the smell of new mowed hay

To laugh and cry, to live and die

In the brightness of my day

–Skyline Pidgeon-Elton John
There is the silence of the night as I sit here and write underneath a micro led light that illuminates the darkness. The darkness was the mysterious phantom easel I used to place my words upon. No more! I never knew what I would write or why. I would sit here in front of a blank black screen with my phone resting comfortably next to me ready to play a song or two for the mood. And then it would happen. The words would flow as do the rivers or the sea meeting the sand. Why did it always happen this way? Do you know? I don't know! I just don't know.
Life is what happens when you're busy making other plans.

–Beautiful Boy (Darling Boy), John Lennon
As I alluded to earlier I changed my life. I tore down what once was in order to build what could be which was that which I wanted (want) it to be. It will take time I know. This was the call that called me back to what I was once. The drive was back. Telling the world to call me well after midnight almost every night. Jumping for the phone when it rang. Dashing out an e-mail after 3:00 am in my haste to answer an e-mail that just came in. No more than five minutes must pass before a response was sent. My hard and fast rule. Why do I do it this way? I KNOW why! I DO know why! I am at the beck and call of somebody who is paying me what I told him he must pay me. He wants more from me. He will pay me more. This is my new reality. Cut the competition at all costs! Its what I do now. It's what I used to do in my prime. Can I do it again? Do you know if I still can? I don't know! I just don't know. Come what may with health thrown to the wind I will fight on. I dare not try to stop me!
Friday afternoon there is still bread tossed into the grass for the birds. They still come to feast but I do not see them nor do I hear them. They have been here waiting for me. I will not disappoint them. I will not fail them. On the distant horizon, there is a move that may come to pass to where I feel I belong. I worry about what will come to them. Will they still find food? How will they feed their young who need their elders to feed and nourish them until that time when they take flight on their own on the way along the way. Will the mother bird miss them? I will miss them. Does anybody miss me? It's hard to be missed if no one knows your gone. I like those baby starlings went when it was time for me to go. When you say goodbye but leave the question open if that was what I did. That's what I did when the fire went out. Goodby was what I said. Is this opus a prelude to another goodbye? Do you know? I don't know! I just don't know. I suspect it may be as it may have to be but I am not completely sure.
Tomorrow which it is already Zip Recruiter, Indeed, LinkedIn, Craigslist, Careerbuilder, and Monster will be front and center. There will hopefully be more people to send my cold call e-mail pitch to. Popeye needed his spinach. I need resumes as that is the product that I peddle along with me who is the peddler. This is what I asked for but would never pray for. Yes,  I still believe in and pray to G-d. Yes, Israel is still my spiritual homeland.
Am I happy? Do you know? I don't know! I just don't know. Few are the giggles, smiles, and laughs although they were never in plentiful supply. Do I need to change my life, acquiesce to statistics, research, books because somebody who doesn't understand I know what I know thinks I should do, change the way I eat, how much I sleep, turn off my phone, turn off my computer, reconnect with people I haven't disconnected from because I don't know them in the first place, slow down or whatever else is now prophecied? I answer NO to all the immediate questions above. Face it I was never any good at understanding anything I did not understand or felt a need to understand let alone agree with.
Now I leave not with arrogance or anger but with regret. Arrogance is an abomination! You will write your words for eyes that have greater clarity than mine. What you write deserves to be read. That is my wish for you. May the comments you receive lift you and invigorate you while giving you new meaning. If what I say to you is not a match it is because of vast differences in how and where we grew up and the experiences we had along the way. It is right for you to think as you do but it is my right to disagree. You should not treat this as an insult as you have been doing.
So here it is whatever this is. I came back to this place. Is it possible to go home again? Can what once be again? Do you know? I don't know! I just don't know. A soul yearns to be amongst other souls who meant (mean) so much. Caught in a crossfire in the war between the creative spirit turned capitalist. In the end, I chose to be what has gotten over me. It is not always pretty, pleasant or palatable. I will set a place at this table where I sat amongst you for the hope one day for it all to be good again. Thank you for all the love you sent my way. Thank you for being some of the most tremendous people I could never have imagined to meet. Go now with your courage and your strength with your humanity held high.
My kid will learn guitar and find his street corner somewhere

There he'll make the silence listen to the dream behind the voice

And show his minstrel Hamlet daddy that there only was one choice.

–There Only Was One Choice-Harry Chapin