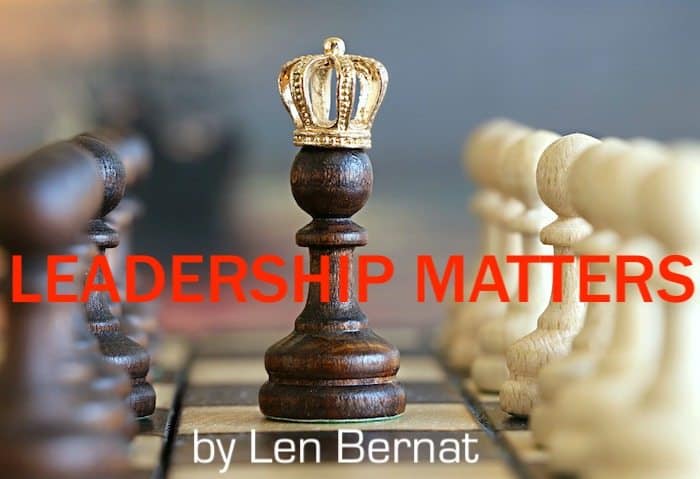 Maybe this has happened to you.
I once worked for a senior Marine officer who made it very obvious that he did not like me – for example, when I would say good morning to him, he would walk on by me without making a reply.  So, one day, I turned and followed him into his office, shut the door, and asked him straight out, "Sir, why don't you like me?"
He stammered and stuttered and finally was able to say, "What gives you the impression I don't like you?"
"Well, the fact that for the last three mornings I said good morning to you and you just walked by me without acknowledging my presence was a pretty good indication.  Have I done something to offend you?  Do you feel I am not living up to my potential?  Surely, there has to be a reason for your behavior?"  I just kept staring at him waiting for an answer.
"The truth is, Warrant Officer, I just don't like you," he finally admitted.
There it was.  He just didn't like me.  No logical reason – no perceived slight for which I could apologize – no failure to complete a task properly – he just didn't like me.  So, what can you do when this happens to you?  My solution was not what he expected.  I looked him in the eye and explained a simple truth to him.
"Sir, you have that right.  But you need to understand one thing.  I am a great person and if you will take the time to get to know me, you will come to the understanding that I am, in fact, a great person.  But, if you take the time to get to know me and you still do not like me, that is fine because one fact will never change and that is that I am a great person."
With that, I left his office.  And yes, in time he came around because of the most important part of the statement I made – I was committed to doing my absolute best and to perform at my best to live up to the words I had spoken.
In this day of bullying, cyber trolling, backstabbing to get ahead attitudes, and outright mean behavior, knowing who you are and living up to your own set of standards of excellence is your only defense.
So, the next time you are confronted with someone who is treating you badly and you know for sure there is no logical reason other than they just do not like you, remind yourself that you are a great person and then set out to prove it to everyone.  You will be surprised at the difference it makes in your life.
And remember, I can tell you this because "I am a great person."