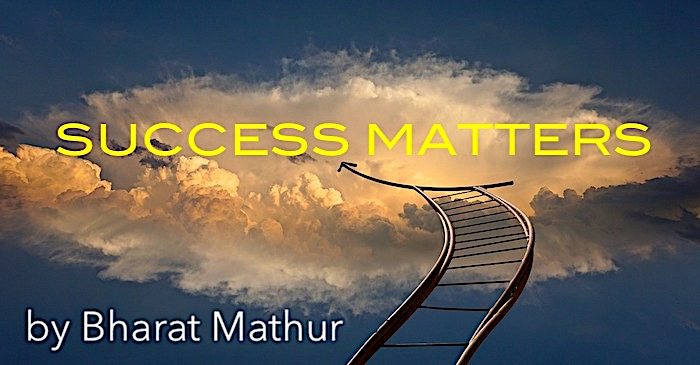 During my recent vacation, some critical thoughts, ideas, quotes, and anecdotes unfurled themselves before my eyes. Although they helped me unravel quite a few mysteries, one of the prominent ones related to 'life' as we know it in general.
I remembered a quote from years gone by that went something like this: "One day your life will flash before your eyes; make sure it is worth watching!" In all fairness, I must admit I do not remember the source. However, what I do remember though, is a realistic reference to life in so many beautiful, and yet factual narrations: "The meaning of life is to find your gift; the purpose of life is to give it away."-Author Unknown
Bill Watterson, the well-known American Cartoonist, and the author of the Comic Strip 'Calvin and Hobbes' has equated life in the  following quote, to that of a box of crayons and rightly so: "A box of new crayons: Now they are all pointy, lined up in order, bright and perfect. Soon they will be a bunch of ground down, rounded, indistinguishable stumps, missing their wrappers, and smudged with other colors. Sometimes life seems unbearably tragic."
A child is born into this world to give the proud parents a renewed hope of happiness, glory, comforts, and achievements. During growth, he/she goes through various changes that help build personality and character.
A child is born into this world to give the proud parents a renewed hope of happiness, glory, comforts, and achievements. During growth, he/she goes through various changes that help build personality and character. The multiple phases of constant change one must experience are akin to different colors in a box of crayons. The same holds true in the matter of career choices as well. Some people find a vocation that they genuinely love. It fills their life with all the beautiful colors like in a rainbow. On the other hand, those struggling to find a much-desired break find their lives devoid of all color; desperation wipes their slate clean of any remarkable achievements.
There is nothing wrong with expecting all the right things in life. Nor is it unfair to nurture hopes of the most significant breaks in your career. What is unjust though is the expectation of mind-blowing results without putting in requisite labor, struggle, sacrifice, and determination to make it possible.
To draw a colorful picture, we need to learn the art of skillful integration of various colors on a canvas. For all practical purposes, our life is no different from blank sheet in the hands of an inexperienced artist out to draw an image for posterity. The result is nothing short of an unwanted rendering that fails to please the beholder.
Rather than experimenting with our life, will it not make more sense for us to learn the ropes of the trade we love to pursue? By devoting sufficient time and energy to undergo the learning process, we can develop the skills to identify challenges before they pose a threat to our growth. The process will also save us a lot more hiccups and help stay focused. The smudged remnants of crayons wasted away will instead act as tools to create more incredible, as well as awe-inspiring landscapes of career growth.
Personally speaking, I like to have my box of crayons as tidy as possible at all times. I will not waste a single pencil where it did not make perfect sense. The advantage I drive out of this practice is easy availability of options when faced with a tough situation. The wide choice of colors helps to create different images that suit changing moods, conditions, demands, and challenges.
How do I do it?
I stay away from unnecessarily associating with people, as well as activities that create a drain on my time. Charting out my schedule in 15-minute intervals, rather than hourly, I try to be as 'cut-and-dry' as possible. I am not saying I never have any buffer zone to handle the unexpected. In each two-hour period of my working day, I allow myself a 15-minute blank box that helps accommodate most eventualities. If nothing, it gives me the chance to reschedule other engagements per their order of priority.
By respecting other peoples' time, I invite them to respect my own in equal proportion as well. Naturally, this exercise helps me save some of my so-called 'crayons' or chunks of precious moments intact.
I am more than sure you can do the same too; the only difficulty at the initial stage will be to change your mold. From an easy-going individual, you will need to become a serious-minded entrepreneur that refuses to waste his/her most precious resource on others' whims and fancies.
Why must you trade your 'time' for meaningless idleness just because the other person decides to take it easy and appears late for an appointment?
Your continued disrespect for 'time' will eventually leave the canvas of your life all smudged by time-wasters that do not appear the value of this non-renewable resource. Imagine for a moment the beauty of the picture that you want your life to depict. Now, look back and see how many times others have left smudge marks on this canvas by forcing you into wasteful pursuits, and you will become fully alert to the reality of life that compares to a box of crayons in every respect.
TRY IT; YOU MIGHT LIKE IT!