In my last Article, I talked about general principles for running a successful meeting. Here, a short tip sheet on how to deal with problem people. If you have experiences, ideas or suggestions about how you have handled difficult situations, we'd love to hear them. Just add in the "comments" section.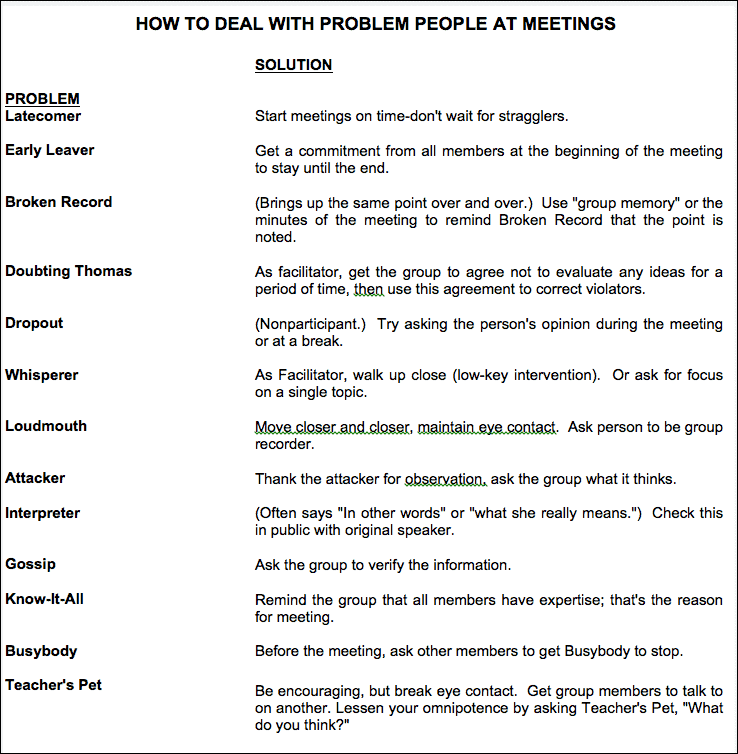 SPECIAL OFFER For My Valued Readers: (5-days only)
FREE download – 5 days only (plus another free bonus inside the book*) I am very excited to share it with you. Through Amazon Kindle, the book is being offered as a FREE download* for the next five days: Today through Sunday – March 15 – 19. And please feel free to leave a review on Amazon/Kindle. DON'T DELAY – Grab your free copy today (CLICK BELOW)!
* p.s. When you open the book, you'll find another FREE offer on the page right after the Table of Contents!
---