Owning their own business is a dream for so many people. The opportunity to be your own boss while doing something you are truly passionate about seems too much to resist, but it's unlikely that it will all be smooth sailing.
The internet has opened up a whole new world for budding entrepreneurs, making it possible to start a business using just a laptop. As we have seen with so many online businesses over the last few years, the potential is enormous. Still, you need need to know where to start.
Take a look at this advice for starting your own business online.
Find Your Niche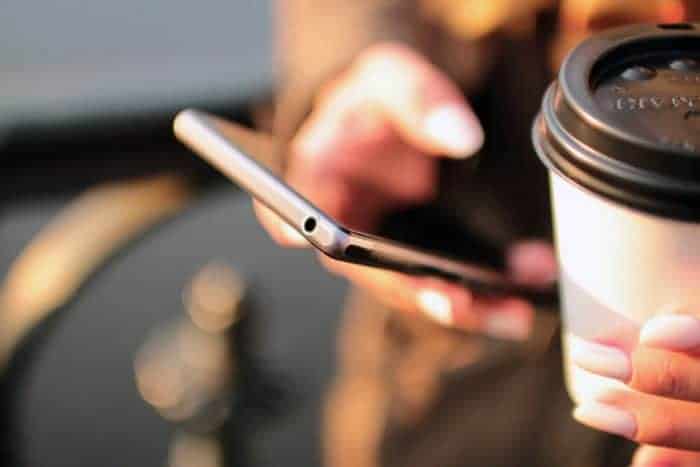 Photo Credit
Every business starts with an idea. Some are completely revolutionary while others are relatively straightforward. You need to think about finding a gap in the market or a need that is currently not being met. You should be able to write out a single-page business plan that clearly defines what your aims are, and who your target market is. Conduct some market research by speaking to people who are likely to use your product or service. You can also do some research online by looking at message boards and forums.
Take a look at your potential competitors by looking at their websites and think about how you are going to differentiate your business from theirs. Speak to people who are likely to give you honest feedback, and take in their advice with an open mind.
Create Your Website
For online businesses, your website will become your shop window. And just like a shop window, you need to make sure what you are offering is clearly on display. Remember, people often make snap decisions and may click away from your site in a matter of seconds if they don't like what they see.
Try to make the layout as straightforward as possible. Research different web design services you could us. Use clear copy that sums up what you are offering in a few short, snappy sentences. Make sure your contact information can be clearly found and that the site is easy to navigate. Don't overcomplicate things with unnecessary animations or other gimmicks. Instead of using stock imagery, why not use your own photography to add a personal touch? Also, think about including a video on the homepage that clearly explains what your business does in a few minutes. Many people are willing to watch a video while they often will not read pages and pages of copy.
Drive Traffic to Your Site
You might have the best website in the world, but if no one knows about it, it won't do you much good. Pay-per-click advertising can help you drive traffic to a brand new site, showing up on search engines immediately, as well as giving you an opportunity to experiment with different keywords and selling approaches. PPC allows you to do detailed analysis on exactly how many people have clicked through to your site through each approach.
Another way of driving traffic to your site is through social media and blogging. This gives you an instant portal to communicate with your customers and continue engaging them with interesting content. Actively update these on a regular basis so people can see how active you are and that you are keeping up with modern trends.
You also need to think about SEO. Try to consult with a specialist who will be able to help you optimise your site for search engines. The copy on your site should be keyword rich so that people searching for your service can find it through search engines. You should make sure to add fresh content to your site on a regular basis to keep drawing people back in.
Establish An Expert Reputation
Photo Credit
Whatever area of business you have gone into, you should try to establish your voice as one of expertise. This is where blogging comes in. As well as creating content for your own site, you should try to submit content to other reputable sites with backlinks that draw people back to your own site. This should also help to improve your ranking on search engines which have been shown to respond positively to this technique.
You should also try to be as active as possible on forums and any other hubs that draw in people in your target market. Providing answers to questions encourages people to put their trust in you. When you create valuable content, try to include a 'send to friend' link to encourage others to share your content.
Email Marketing
Email marketing is an invaluable tool but not one that should be overused. Building up a list of email addresses is something you need to focus on over time, giving you a captive audience to contact with your latest news, offers and any other relevant information. Just as we saw with pay-per-link advertising, the response is directly measurable so you can refine your approach over time. Many companies are now focusing on email marketing as they know that is is more effective than print or television advertising.
When you are contacting your customers, you should establish a clear and recognisable tone of voice that they come to associate with your business. Many companies adopt an informal way of writing that creates a sense of familiarity amongst their audience.
Back-end Sales and Upselling
Photo Credit
Many people who buy from you once are likely to buy from you again. Making that first sale is usually the trickiest part of the job. Once the sale has been made, you can offer products that complement or upgrade their initial purchase. Encourage repeat business by sending out loyalty vouchers and offer codes – people can't resist a deal! On the 'thank you' page when customers have made a purchase, offer similar products that may interest them
Though the internet continues to advance at warp speed, these basic steps should help you in your quest to start an online business. Passion, commitment, and determination are all qualities you will need to add in your recipe to success.