If you manage and run a modern business, you will appreciate the need to be resourceful. However, you might not know how to make it happen. Wonder no more…
Focus on the following aspects of your venture, and there's no doubt that you'll reach the desired destination. In turn, everything from productivity to profitability will soar.
Getting More Out Of Your Employees
Employees are the greatest asset at any entrepreneur's disposal. Unfortunately, many business owners are guilty of stifling their staff. Sadly, this sees the best resource in the entire company go to waste.
After spending a lot of time and money in finding the best candidates, you must let them show their worth. As a boss, you should be there to guide them. Still, they are the experts with the skills needed to thrive. If you disregard resourceful people and skilled personnel, negativity will soon surface. And it's very hard to break the cycle.
Let your employees show their initiative and work with a degree of autonomy. Ask them for advice on what tools are needed. Keep them motivated with regular praise, and the prospect of salary rises. You won't regret it for a second.
Use Your Customers For Marketing Purposes
Marketing the business in an effective manner is one of the hardest challenges you'll ever face. This is largely because prospective clients know to take your words with a pinch of salt. So, why not let someone else spread the word?
The power of recommendation cannot be emphasised enough. Whether it's using iFluenz social media influencers or placing customer reviews on-site is up to you. Either way, the impartial words carry far more weight. Affiliate schemes are another solution. All of these ideas require minimal work from you, aside from the initial setup.
You have already impressed the consumers by turning them into loyal fans of your brand. Use their positivity to leverage success, and your marketing campaigns will bring fast results on a budget. This screams resourcefulness.
Embrace Outside Working Opportunities
The modern workspace has evolved. Therefore, if you truly wish t be resourceful, you must adapt your way of working. This can be one of the smartest ways to reduce running costs.
Embracing remote workers and outsourced services is the best solution. This can reduce your staffing costs while simultaneously reducing the need for huge office spaces and tech features. This drives the costs down at a significant rate. On a side note, this approach is sure to make the ongoing management aspects far easier to control.
You may also wish to look at the option of sharing your resources. Whether it's subletting a part of your business premises or sharing equipment with another startup is up to you. If it saves money, it's a smart move for your business.
Sell On Outdated Goods
Most products used in your business journey cannot be used forever. Or at least they won't be able to satisfy your needs forever. Still, this doesn't mean you can't find a use for them elsewhere.
Equipment used in factories and the production line are prime candidates. Experts at Revelation Machinery will buy the products that you no longer need. You can use the sales to soften the blow of upgrading the facilities. Similar processes can be used when updating the office equipment or adding advanced payment tools to your store.
Keeping the unneeded items in storage will cost you money in the long run. Likewise, the products will only regress in quality. You'd probably dispose of them later down the line. Taking action now, then, is good for the environment too.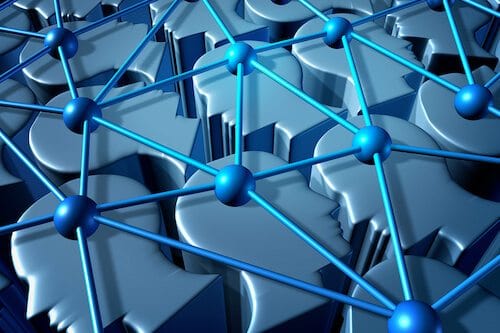 Utilise Contacts
Your small business may not boast the budgets needed to compete with bigger organisations. However, you do boast a winning network of contacts. They can be your secret weapon.
Whether contacts are met on LinkedIn or at local networking events doesn't matter. Their expertise, experience, and willingness to collaborate can pay dividends. Whether it's ideas or asking to use someone's materials, most entrepreneurs will help. As long as they are not direct competitors, other businesses can become friends rather than foes.
The contacts can also help you make winning connections with suppliers, prospective B2B clients, and others. For the sake of your time, money, and sanity, this can be a significant step in the right direction. You don't have to face the battle alone.
The Final Word
Whether it's time, money, or your team doesn't matter. Maximum efficiency and resourcefulness will lead you to greater success. Now is the time to start.