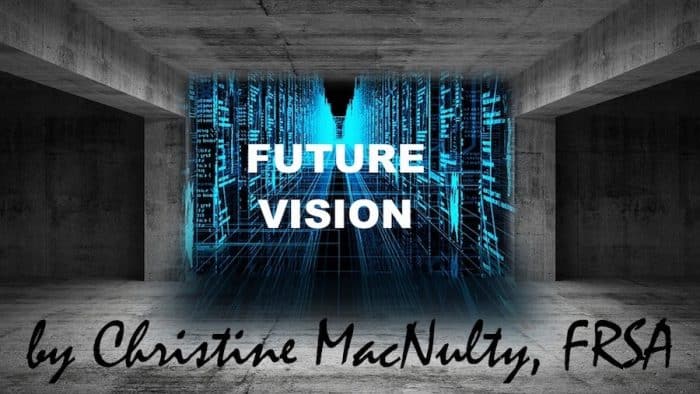 Skunkworks 1 – advanced design and prototyping divisions of major companies – are not new.  The first was founded by Lockheed Martin in 1943, the next major one was Boeing's Phantom Works, established in the mid-1990s.  NASA has had one, as has DARPA.  Steve Jobs built one for Apple – hiring "pirates" to work in it.  Google ran one from 2010-2015, starting with its project for the self-driving car.  Some of these labs are still having major successes, others are not doing as well, and in a Forbes Magazine article from Steve Blank, he discusses why Skunkworks need to die. 2
Skunkworks was started as a way to engineer radical innovation in an otherwise typical, highly structured, slow-moving organization.  They were small organizations, often set apart from the main buildings of the parent organization, and kept carefully guarded and secret.  The idea was to "hothouse" projects in very short time periods.  Kelly Johnson (Lockheed) and his Skunk Works team designed and built the XP-80 high speed, high altitude jet fighter in only 143 days.  In the case of Lockheed, the Skunkworks had control over its own relationship with its clients and sales channels – often starting work on a project before the contract had been signed.
As described in Fast Company Magazine,3 over the years, the term Skunkworks has come to refer to any effort involving an elite special team that breaks away from the larger organization to work autonomously on an advanced or secret project, usually tasked with breakthrough innovation on limited budgets and under aggressive timelines.  This is "hot-housing" – and the limited budgets and timelines are critical parts of the process.
Kelly Johnson, the father of Skunkworks, had three simple management principles supporting a single fundamental belief: Don't build something you don't believe in.
His three principles:
It's more important to listen than to talk.

Even a timely wrong decision is better than no decision.

Don't halfheartedly wound problems—kill them dead.
Today, he might add:  Fail forward fast.
So where does the future lie?
Many organizations today are reluctant to give the autonomy that Skunkworks require. The focus on bottom line, and on minimizing risk precludes some of the "piratical" risk-taking that Steve Jobs wanted. The Skunkworks themselves are now relatively old and built for a different era, and some of the people involved are also older.  Blank recommends Skunkworks should die because the age of disruptive innovation has been overtaken by continuous innovation.  Continuous innovation is a larger, enhanced, and less-restrictive view of continuous improvement in product development. But it still ignores radical innovation that may come from anywhere.  I am not sold on this idea.   It seems to me that a team of product developers that are focused on continuous improvement – even innovation – is very likely to be in its own "box" (see my article The Box.)  And any long-term boxes are likely to restrict innovation.
I favor multi-disciplinary teams that are mixed and matched fairly frequently – so that new ideas are brought in with new people.  Seeing technologies and products through new perceptions can open eyes to all kind of new ideas and innovations.  And, as I described in Irresistible Innovation, if customers can be brought into the teams, then the results can be even better.
Depending on the organization, some Skunkworks have little real contact with the rest of the organization.  It's partly because of concerns about secrecy, but also partly because there is no proper mechanism for dealing with it.  Ideally, they do have frequent contact with customers.  So why not have a day, twice a year, say, when the Skunkworks can hold an event with both people from the rest of the organization and with customers.  This could include a very short briefing from the members of the Skunkworks on their latest developments, followed by some highly structured, brief workshops to explore applications of the Skunkworks ideas, general cross-fertilization of ideas through the use of mini-scenarios, and more futuristic "what if?" developments. Taking a longer-term, more customer-focused orientation could be very effective.
---
1 Skunk Works – a division of Lockheed Martin, developed in 1943 to focus on Advanced Development Programs
3 Rules of Successful Skunk Works Projects, Fast Company Magazine