What did you say you wanted to be when you grew up? Some people blurt out a doctor. Others say basketball player, dancer, musician, teacher, lawyer. Maybe just maybe, you said entrepreneur.
What if I told you that you have the power to make the impossible….possible? You could decide to be happy right now and not some distant time in the future.
Want more money in your life? Who doesn't? Are you doing what it takes to get what you want?
Walt Disney once said, "All our dreams can come true if we have the courage to pursue them." I couldn't agree more. Yes, we all want something in life. Some of us want many things at once. However, are we willing to put in the work to actually achieve it?
Whatever you want in life, you have to have a plan. How are you going to make it happen? When I say plan, I mean a real plan with specific dates and tasks assigned. So, I thought we could do this together. Let's make our dreams come true together!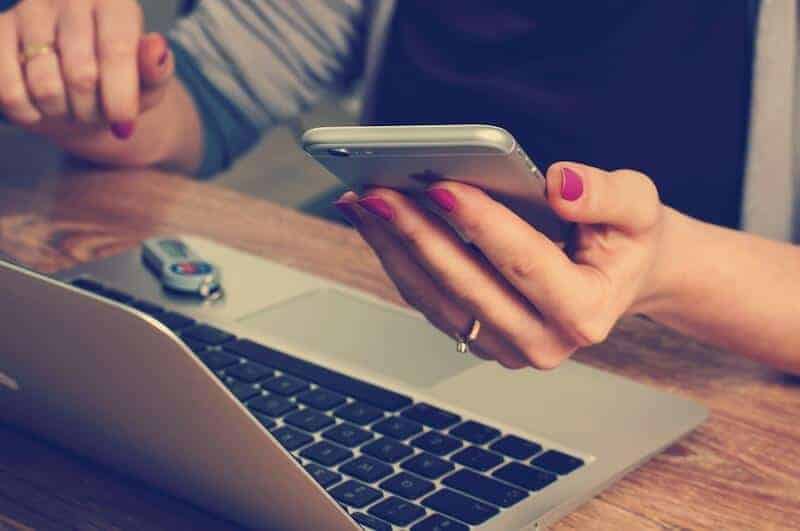 Step One: Write Down What You Specifically Want
Goals need to be specific as you can think them to be. What does your dream look like? Where does it go? This might sound crazy to do. If you read blogs or listen to podcasts, what do you hear over and over again? Specific goals are more than an ideal, they are a must if you actually want to achieve your goals.
Step Two: Write Down When You Will Achieve Your Goal
If you are like me, then your calendar is usually packed from sunrise to sundown. What specific date and time do you want to launch your website, pitch your first client, open the door to your new store, or walk into your new office at the new job? When will you get that million dollar check you want? When will you buy that office building? We live minute to minute so there is no reason to think that your success doesn't have an associated date or deadline.
Step Three: Write Down & Calendar What Are You Doing Each and Every Day
You might want to fly across the world, become the best surgeon in your city, or buy your first home. Whatever your dream is, hold on to it and nurture it. But, don't forget, there is a difference between wanting something and actually making it happen. So, you have a specific goal and a specific deadline attached. Now, it is time to plan out what you will do each and every day to make it happen. There are 24 hours a day and seven days a week. How you use your time is up to you. Usually, when I ask people, how many hours do you need to sleep? Or how many hours of relaxation time they need on a daily basis? People look at me very confused. These are legitimate questions. Let's go over an example to show you why.
[message type="custom" width="100%" start_color="#F0F0F0 " end_color="#F0F0F0 " border="#BBBBBB" color="#333333″]
Anonymous Person Goal: To earn $1,000 from blogging
Deadline: 1 year from launch of the blog
Snapshot of Anonymous Person Monday Schedule:
6 AM – Wake up
6:15 AM – Get ready to go to the gym
6:45 AM – Start cardio exercise for 30 minutes
7:15 AM – Start toning exercises for 20 minutes
7:30 AM – Order protein shake
7:45 AM – Head back home
8:15 AM – Finish protein shake and listen to news before getting ready for work
8:50 AM – Head to work at day job
9:30 AM – Start working at day job until lunch break
1:00 PM – Lunch break
1:30 PM – Back to working
6:30 PM – Leave day job
7:15 PM – Start cooking dinner
8:45 PM – Eat dinner and relax
10:00 PM – Work on blogging business
12:00 AM – Head to bed [/message][su_spacer]
If this schedule looks your schedule then it becomes clear why you need to plan EVERYTHING in your life. Time is the most valuable asset in your life because once it is gone, you can NEVER get it back. And, how you use your time is COMPLETELY in your control. So, you need to use it wisely. Spending time doing what you want to do and need to doesn't really leave time for anything else.
If this anonymous person wanted to seriously make money as a blogger, then on average, they would have 2 hours a night during the week and as much time as their schedule permitted during the weekend to actually make their goal a reality.
So, you need to have a very specific plan for what you will be doing every day of the week. This way, you are not wasting time figuring on what you should do today or tomorrow – this should already be mapped out.
Step Four: Visualize Your Goal As Much As Possible
With all this conscious and purposeful action, I don't want you to forget the fun part – visualizing your dream. The more energy you focus on what you want means you will consciously and unconsciously do what it takes to make this happen. If you want to buy house, what will the outside look like? How many rooms will it have? How big is your back yard? These are all fun and healthy images that should be in your head as much as possible. As you work on your daily tasks, you will never lose sight of why you are doing what you are doing. Sending emails, pitching people, networking, planning, strategizing…it all has a purpose. Each of it getting you closer and closer to your dream.
Now that we have gone through these four steps, it doesn't seem that hard right? Will it be easy? No…that I can promise you. Nothing about life is easy – that isn't the point. We are here for a purpose…to make the most out of the one life we have.
If you want something, it is up to you to go and get it!
P.S. I am happy to be here and support you on your journey of success 🙂