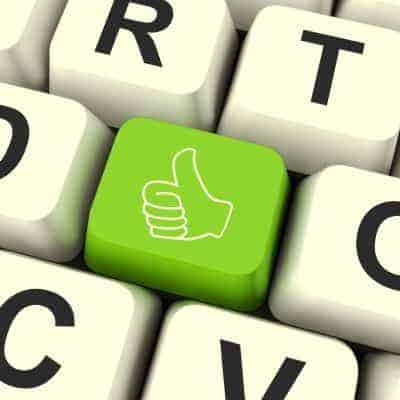 You invest a lot of time, resources and money developing, operating and marketing your business, and building your good reputation in the market. Then someone, likely a disgruntled customer, posts a very negative review. You may be initially just offended by the review, but then you also realize that the negative review can have a materially negative impact on your business.
Legal background – Communications Decency Act (CDA)
Any discussion about negative online reviews must start with a discussion of the Communications Decency Act (CDA) of 1996. Section 230 (47 U.S.C. § 230) of the CDA has been referred to by the Electronic Frontier Foundation as "the most important law protecting Internet speech." This is not an overstatement. Section 230 provides that "[n]o provider or user of an interactive computer service shall be treated as the publisher or speaker of any information provided by another information content provider." This short sentence grants broad immunity from legal action arising from third-party content not only to Internet service providers (hosting companies) but also to sites that aggregate and distribute user content. For instance, if the content is defamatory, violates someone's right of publicity, or violates the Federal Trade Act's prohibitions against deceptive advertising, the site posting the information cannot be held liable. Even if the site is informed that the content violates applicable laws, the site has no legal obligation to remove the content, and it can remain there for the world to view forever. Exceptions to this immunity include content that infringes a copyright, with immunity granted under the Digital Millennium Copyright Act (DMCA), but this immunity is weaker than provided under the CDA. Without the CDA, the Internet would not exist as we know it. YouTube, Facebook, Yelp, etc. would not exist.
As an aside, a debate is now raging on a bipartisan bill entitled "Stop Enabling Sex Traffickers Act" (SESTA) introduced into the Senate on August 1, 2017, that would amend the CDA to impose liability on sites that contain user-generated content that includes sex-trafficking ads. Seems like a no-brainer, but the debate is necessary in order to better define the prohibitions so that the law does not have the unintended consequence of reducing the CDA immunity in general and thereby adversely impacting free communication on the Internet.
So, in short, for negative, or even defamatory reviews, don't even think about trying to sue the website. Such a suit is a complete non-starter. Ripoff Report probably takes the most "in your face" position about never removing reviews.
So, is there any legal recourse?
In order to assess the options, you first need to determine whether the review is actionable, which basically means determining whether the review is defamatory. In its simplest form, defamation means a statement that is both false and injurious.
If the review states a true occurrence, like "I had to wait 3 hours." Well, then you need to improve your customer service. Most negative reviews are mere opinion – and opinions usually cannot be proved to be false. For instance, "the waiter was extremely rude." That's a subjective opinion. However, if the review is factually false and injurious, then the legal recourse would be to sue the originator of that review – not the website.
The complications with such a suit are that: (1) a lawsuit can be an expensive process with an uncertain result and (2) it may be very difficult to identify and/or locate the person who posted the review. Identifying an anonymous poster will often require a court order against the site.
It's important to note that even if you identify the poster, and get a judgment against the person concluding that the review is defamatory, and you are even awarded damages, nevertheless, the site where the review is posted still cannot be legally required to remove the defamatory review (thanks to the CDA!). That said, most sites when presented with a court order declaring that a review or comment constitutes defamation will remove the comment or review. However, even with a court order, Ripoff Report policy imposes various conditions before redaction (e.g., excludes default judgments). So, in such cases, as an alternative approach, Google can be presented with the court order and requested to remove the defamatory review from appearing in search results – which will still be a good benefit.
Non-legal recourse is your best bet
As you see from the above discussion, the legal recourse route for removal of negative reviews is difficult, expensive and will yield questionable results. Here are some suggestions for a non-legal approach:
Appeasement. A good initial approach is appeasement. Even if you are totally in the right, and the reviewer has made infuriatingly outrageous false claims, you should try to demonstrate remorse, apologize, offer a refund or a free service. In short, swallow your pride and focus on protecting your business and reputation. Obviously, this should be the approach all the more so if all or some of the claims in the review are accurate! This first approach should be handled offline, directly with the reviewer. But of course, this approach requires that you either know the identity of the reviewer or the site has functionality for messaging the reviewer anonymously. A word of caution: craft your message very carefully and diplomatically – because if it pushes the wrong button on the reviewer, then the reviewer may post your "private" message, which could make you look worse.
Extraction. If this approach does not result in the reviewer removing the review, then you need to determine whether the review violates the terms of use of the website or violates a law. If it does, then you approach the website operator and make your case for the removal of the review. Even if you have solid grounds for removal, this approach requires being persistent and diligent. You have to realize that a site like Amazon may receive thousands of requests daily for the removal of reviews. See my recent "story" described below for lessons learned.
Defense. If you cannot get the site to remove the review, then you should consider responding to the review online. It's best not to deny the claims because no one will believe you and then you risk escalating the situation into an open online fight. Better to acknowledge their perspective and state that you are always working to improve customer service, etc. Again, what you say needs to be very carefully crafted for maximum benefit and to avoid causing any more damage. If you're in a health-related profession, then you must make sure that your responses do not violate HIPAA.
A story with a happy ending (they don't all end like this)
These situations don't always have a happy ending, but this one did. An author published a book on Amazon. Someone who did not purchase the book, and does not know the author directly, posted a review besmirching the character of the author. The comment was false, clearly defamatory, injurious to the author, not about the book at all, illegal and a clear violation of multiple rules in the Amazon terms of use. Seems like a slam dunk case, no? Well, the author contacted Amazon several times, and the ultimate response was "The review does not violate our terms of use." I was asked to get involved. I crafted a clear detailed explanation for why the review absolutely violated the Amazon terms of use, but I got the same response. When I questioned the basis for their determination and requested escalation to Amazon legal, the line of communication with customer service went dead – completely dead. I felt a great injustice was occurring. Remember Matt Damon in the Rainmaker where the big bad insurance company instructed their staff to always deny claims, with the hope that the claimants would give up? That's what it felt like.
Well, I eventually identified and contacted an Amazon attorney who opened the door to the right desk in the legal department, and the response finally came back that the review was in clear violation of the Amazon terms of use and it was removed. Justice done.
At the end of the day, with an open and shut case, this removal was only accomplished because it was a lawyer banging hard on the door. This should not have required a lawyer's involvement, but it did.
What not to do
On March 14, 2017, the Consumer Review Fairness Act (CRFA) took effect. The CRFA prohibits contractually restricting a customer from posting negative reviews. Some sites tried to impose a financial penalty, or claim copyright ownership of the review text so that it could be moved as infringing material. These "creative" preemptive approaches are now prohibited.
Bottom Line:
First and foremost, excel at customer service, and do whatever you can to make unhappy customers happy. This approach will always benefit your business.
Actively monitor review sites (there are services that can do this for you). If you find a negative review, act promptly and wisely, following some of the recommended actions described above to achieve the removal of the review.