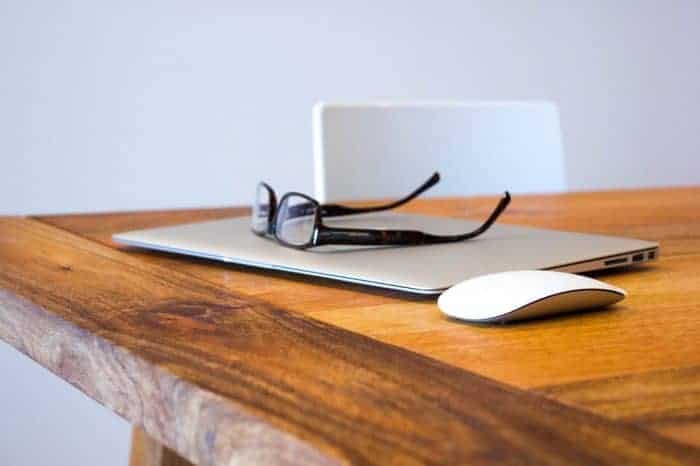 Working from home can be a wonderful experience if you're in an accommodating and inspiring environment. If you're working freelance or hired as a remote worker at your company, you have the freedom to decorate your space, you also have the advantage to create an office that will help with your productivity.
Most office workers today either work in gray boring cubicles or noisy and cluttered open offices. And no they can't paint the walls with their favorite color.
When designing a modern home office, there are things to consider to make sure you're setting a work area that will help your business grow. The following are design tips that will provide stylish solutions to create a home office you'll want to work to.
Maintain an Organized Working Desk
You either love clutter or hate it, but one thing's for sure, your environment has a huge effect on your mood and it can either boost or diminish your productivity levels.
An organized work desk can always inspire your day even if your work is pilling. While a cluttered desk can hold back new ideas and creative thoughts. Too much environmental stimulation can be a distraction. And you can't afford to be distracted.
Using extra storage like colorful boxes, baskets and organizers can clear clutter away from your sight. Including more shelves and drawers to place your files and organize paperwork can create a systematic order that will help you save time during work.
Use Space Creatively
If you live in a small condo or apartment, finding a space for your office can be burdensome. The best way to get an office into a tiny space is to replace furniture with space-saving ones. For example, a regular bed can be replaced with a loft bed to place a compact office under it.
Corners are also good spots to place your office. With a little creativity, a boring nook can be turned into a functional home office. You can even get a nice comfy couch on the side with a pillow where you can have thinking breaks or naps.
The most overlooked perk of working at home is the freedom to take naps whenever you want. A smart modern office is designed not only to help you work but to also helps you feel good about working.

Invest in Comfortable Chairs
If you want to be inspired to get work done, you have to love the chair you're sitting on. Spending hours slumped in an uncomfortable office chair can lower productivity. In fact, according to a study, back pain is a constant problem among working adults in the US. Uncomfortable chairs can not only take your concentration away from work, it can also affect your health and overall work productivity.
Choose a chair which you can adjust so your feet can rest on something like a footrest or the floor. If you want to get really inspired while you work, splurge on the best office chair. Knowing that you spend most of your working hours on your office chair, it's a decision you won't regret. The folks at EMFURN have some of the best office chairs with prices ranging from $150 to $1200. They also provide collections of modern and classic style office furniture for people serious about designing their home offices.
Let the Light In
Office spaces filled with natural light can boost mood and reduce stress on a busy work day. It calms our mind, eases the feeling of isolation, and reminds us to look away from the computer screen once in a while.
Get natural light into your workplace as much as possible. Move your desk close to large windows and doors. The ideal setup has a lot of natural light and a great view outside so you can turn away to look from your computer every few minutes.
But even with good natural light it's still important to have proper lighting during darker hours of the day. During night time and gloomy weathers, keep your working space lighted properly with lamps that aren't too bright or dim.
Balance the Colors
The color of decors as well as furniture has a huge impact on your mood. To have an aesthetic working space, make sure that you incorporate a certain color theme or style. For example, white spaces with bright colors can create inspirational and intriguing home offices. Animal print accent on elegant white desks create an exotic look that provides a soothing office space.
Keep it Homey
Add books, photos, and personal items that will create a laid-back atmosphere to your office space. This helps you feel relaxed even when you're doing stressful work.
Don't forget to maintain a boundary between home and work. As much as possible, keep your workplace distinct from other rooms in the house.
You can enjoy beverages and little snacks in your office but as much as possible, don't use it as a dining table for your meal. Take meal breaks and move away from your desk. This helps you condition your mind between work and play.
Add Scents
People don't often give much thought about the smell of their offices. Researchers found that smell, has an enormous impact on our productivity. Today, many offices uses aromatherapy to stimulate their business.
In Japan, researchers conducted a study on how smell affects the accuracy of typists. The results showed that workers who were exposed to lemon scents made 54% errors, 33% fewer with jasmine and 20% with lavender.
With everything vying for your attention, your home office might be the only place to find peace and focus while working at home. So why not, take serious hours revamping and designing it like you would to the other rooms at home?