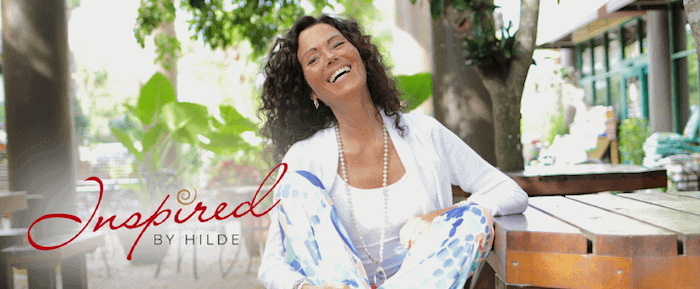 Have you ever experienced that one moment when you knew life would never be the same again? If you are a parent you will nod your head reading this, remembering the transformational experience the birth of a child is. Maybe you have been in an accident, or had a close encounter with something that scared the shit out of you? You might be one of the more fortunate, some might say, that have lived through some magical moments that blew your mind in a positive way, and you felt your whole life changing, right there, right then.
I have had two life transforming experience, besides the birth of my two children, and marrying my husband. Two very different ones. One scared the crap out of me, thinking I would never get my life back. One saved my life, literally.
"You have a serious autoimmune condition called Rheumatoid Arthritis, Lymes disease and severe ulcers and will never get well again". The Doctor told me. Unaffected by my shock, she looks at me and continues; "You will have to be medicated for the rest of your life, and will need more aids to take care of yourself as the years go by," she continues; "Do NOT worry, we have great surgeons today, and a number of medications we can put you on to delay the deformation of your joints."  
THAT will do it.
My second experience was a conscious chosen one.  I made a choice that changed the course of the rest of my life. THAT is the one-minute-game-changer that put me back in the lead from surviving to thriving. The one minute that changed absolutely everything. It might not seem like an instant change, but it was. Let me explain:
When we let life run its course while acting like followers of chance, life will seem like it is happening to us. Which it never is. Cause and effect are one of nature`s laws. Everything we experience is an effect. We are living the sum of our thoughts, beliefs, emotions, diet and genetic makeup.
When we make a decision, any decision, it affects everything in our lives. The direction of our health, our wealth, happiness, and growth. Every single minute, we hold the power of the rest of our lives. Every minute holds the potential for amazingness and a turning point.
I changed the course of the rest of my life making one decision. The one minute that changed my entire life.
After being medicated for years, living in pain and despair, I decided it was enough. I was done. I stopped everything. I would rather die that live another day in misery. I sat down and told my husband: "I will lie here until one out of two things happens. Either I die, or I get healthy, and I don't care which."
During that one minute that I made that decision, I changed the path of every day moving forward. I had now moved from living a downwards spiral leading to more sickness and suffering, to a path of consciously choosing health and life.
From that day, everything I did and spoke reflected my choice. Everything that has come to fruition has come from that one seed. That one decision. The fact that I am now living my dream comes from that one minute on that sofa.
Think about this: What do you want to see change in your own life, and what one thought or action is it that is going to steer you in that direction?
It is all that it takes. One thought, one minute.
Saying that health and wealth is a choice, is a bold statement that often draws out a lot of but`s. I know it is bold. Still, the only thing that got me out of that bed, the pain and immobility, against all odds, and against all so-called reasons, was that one thing. I chose to do so.
I changed my story.
Our story is what we tell ourselves and others every day. Sometimes it is an old story, so old it might not even be as true as we remember it to be. Holding on to old stories can be comforting, even though they might be hurtful. The words we use are our crayons, and every day we are given a blank page.
"Don't look back unless you are going that way".
How to change in one minute:
Often what is holding us back from achieving our goals, is the way we define ourselves through our past experiences. How we think and believe what we already see. We tend to cling to the path we are on, defending our excellent intellect and already dealt life-cards.
✅ Look at where you are heading. If it looks like your heaven, I mean top of the world, keep on going, if not, you have been called. Write down what lies between where you are and where you want to go.
✅ Get to know your mindset. What do you believe about your situation? What do you think is realistic? Realize that everything you are experiencing comes from your perception of what is possible.
✅ Blow your own mind. Change your mindset to match your dream and goal. By that I mean: If you want to get in better shape physically, you need to think like a person already being in better shape. If you want to peak your business performance, you need to think and act like a high performer.
✅ Make the decision to change. That is all that is needed. Not to get there, and not to achieve your goals, but to head in that direction.
It only takes a minute, and the ripple effect is enormous. When we change the course of one aspect of our lives, it has an effect on everything.
We hold ourselves back from moving in a new and more powerful direction believing something has to happen first. A permission, a sign, the right people have to show up, or we need to be ready in different ways.
I beg to differ.
The minute we change our perception our future changes.
The minute we wake up to the possibility that there is a better way, there will be.
The minute we turn that wheel, however slightly, the outcome changes.
The minute we allow greatness and change, our life elevates towards our potentials.
The one minute that changes absolutely everything.