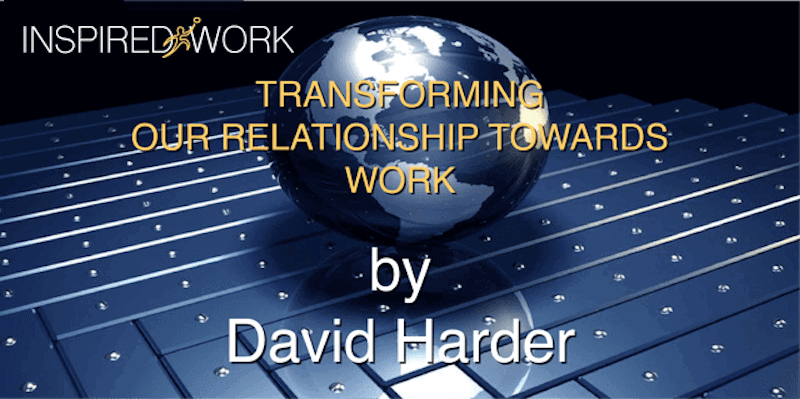 Approximately three hundred years ago, the industrial revolution was given birth in London and it swept across the world as a tidal wave of change. The revolution developed a voracious thirst for workers.
A recruitment pitch was needed and it was a good one:
"If you have a cobbler shop, grow vegetables, work on a field or a farm, you no longer have to worry about economic uncertainty or the weather. Join our factory and we will give you survival and predictability."
Captains of industry, educational institutions, political and religious leaders worked together in generating a workforce focused on the recruitment pitch. By the end of the 20th Century, most families imposed predictability and survival as the trump card behind all career and educational strategies. Only the most visionary parents offered options. This talent machine hummed along through about ten generations of families. Each set of parents conditioned their offspring to fit into roles that all but guaranteed predictability and survival. During this era, we were conditioned to believe there was something wrong with fear. Instead of taking action we embraced "fight or flight."
During the last twenty-five years of the 20th Century, this risk adverse culture was hit with a series of events that effectively torpedoed survival and predictability. By the year 2000, almost anyone with a job had directly experienced the fear and the reality of becoming expendable. It seems we were too busy to declare a new game or define new rules. The loss of predictability and survival introduced toxic levels of distrust, cynicism, contempt and resignation to the world's workers.
Many of them asked, "When will it end?"
It did not end. It sped up.
Co-workers are often gone in the blink of an eye. We are frenzied just trying to keep up with technological and organizational change.
Instead, they promise new jobs, blame outsourcing and patronize us with promising returns to the past. All of this comes at the very time we need to be telling anyone who works to learn how to reinvent and how to change. Prior to these very basic steps, how can we possibly expect them to engage?
This is how the bleep we got here.
Entry into the new Oz requires that we trade in our fixation, our seeming need for predictability and survival for growth.
Growth!
In this world, we build our future through continual learning, through a curious pursuit of change and a willingness to reinvent ourselves on an ongoing basis. The most skilled change agents will make new versions of themselves as fluidly as giving a two-year old Tesla a software update.
For workers pining for a return to the past, this is a terrifying prospect.
But for those of us who are looking for the best life has to offer, growth and learning are exciting prospects indeed.