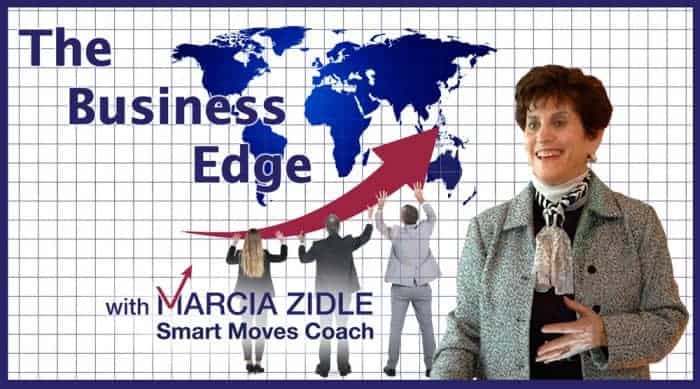 How do you empower women to become agents of transformation in their communities? The answer is the Akola Project, a social business that gives life changing opportunities to unskilled women – both in Uganda and the US by teaching them a trade and employing them so they become self-sufficient providers in their communities. In other words, when you give a woman a fish you feed her for a day; when you teach a woman to fish you feed her (and her family) for a lifetime.
The Journey to Making a Difference
My guest on this episode of The Business Edge is Brittany Merrill Underwood, Founder and CEO of Akola,  who has dedicated the past 12 years to transform the lives of impoverished women and families through the Akola Project. Most recently, Akola lauched a partnership with the retailer Neiman Marcus to introduce the first full impact brand – handmade jewelry – into this luxury market. From raw materials to assembly to distribution, Brittany shares how she's managed to create a social brand that has a measurable impact in every level of the supply chain and what she has learned along the way.
Listen to This Podcast and Learn:
The inspiration for and the path The Akola Project took to get to where it is today.
How to structure and sustain a social business to achieve both impact and profitability goals.
The mindset, motivation, lessons learned of an entrepreneurial millennial as she set out to make a difference
The challenge of maintaining the start-up "family" culture as the business expands with new people and in new areas.
Why these 3 factors- brand, impact, and innovative products – are essential in building a social business from the ground up.
Smart Moves Tip From Brittany: Not Everyone is Wired Like You
Many entrepreneurs are big picture visionaries with high energy and enthusiasm. Realize your excitement and rapid idea generation can overwhelm your staff and team. Therefore, adapt your communication style to resonate with the people who need to buy into your vision as well as execute it. It also means appreciating your gifts and at the same time knowing that others have different gifts.
Do you want to power-up your leadership? Here's an easy way. Listen to over 100 guests on The Business Edge – a national weekly internet radio show. You'll meet street smart entrepreneurs, business leaders and executives sharing their stories of success, and even missteps, as well as practical solutions to the challenges of building a solid company and career. As host, I would appreciate your feedback and guests you would recommend – could even be you!
My Motto Is:
If you do what you always did, you will get what you always got. Therefore, MOVE outside of your comfort zone; that's where the MAGIC happens." To bring that magic to your leadership and business, subscribe to Marcia's monthly Execubrief: Business Edge- Smart Growth Strategies with insights, intelligence and inspiration on how to build great businesses that matter- those that do well and do good.
Did You Know That a New Kind of SMARTS is Needed?
75% of leaders are derailed for reasons related to emotional competencies, including inability to handle people problems, unsatisfactory team leadership during times of difficulty or conflict; or inability to adapt to change or elicit trust. – Center for Creative Leadership. Do you want to boost your emotional and social intelligence and be a more effective leader? Let me help you do it!