As I take in the morning sky, my eyes fixed on the beautiful colors and shapes of the clouds with a cup of black coffee in hand, I think  "Its March and St. Patrick's Day is soon here.  The celebrations with green beer, corn beef cabbage, Irish music, not to mention Leprechauns and Shamrock's, so much still to come.  Then my phone alerts with a message, "Police Officer shot dead responding to a call".  It breaks the morning meditation and once again I am in awe over the number of police officers who have died since the beginning of the year 2018, less than two and a half months into the new year.
I am always praying for my brothers and sisters in uniform, as this now is a career more dangerous than ever.  With the political views "that police officers seem to be the cause of situations" that create chaos and death, the negative views that cause businesses  (that ask for protection of Law Enforcement to protect their property), those who won't serve even a cup of coffee to those in this field is difficult to wrap your mind around.  As a former police officer that saw the death, destruction, violent acts and behavior every day, and dealing with the negative comments as you responded to end a disturbance and bring peace, and realizing the number of police officers who have died since January 2018 constantly fills my heart with anger, ((a strong feeling of annoyance, displeasure, or hostility) which raises its ugly head within.  .   Here are some statistics since the beginning of January 2018, taken from the ODMP, "Officers Down Memorial Page."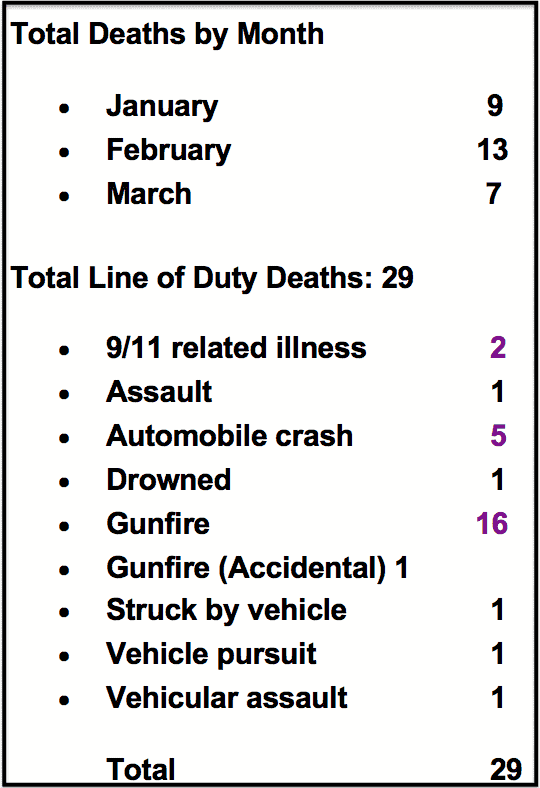 My heart goes out to the families left behind that try to make sense of these deaths and every day I thank God for keeping me safe while on patrol, with the one goal each day; come home to my daughter who I had to leave more days than I cared too.  We choose this profession to make our city safe for all.  God was my strength who I believed in and my daughter was my goal to make it through every shift.  Now there are more families who will be without a dad, brother, sister, etc., and the year is not even half over.
Then there are the K-9's who go into harm's way for the men and women in uniform who respond to places law enforcement would not be able to go, who work as a partner to back up, protect and serve.  They too become a statistic and there have been a total of 4 since the beginning of 2018.  I would like to highlight one of them.
North Charleston Police Department, SC
EOW: Thursday, February 15, 2018
Cause: Vehicular assault
MOJO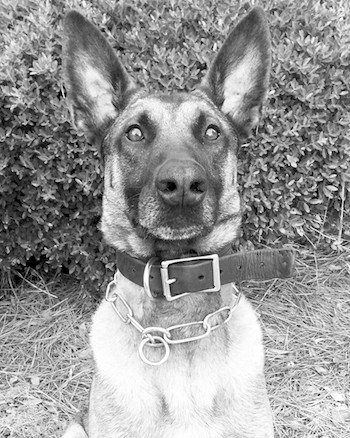 K9 Mojo was killed in a vehicle crash when his handler's patrol car collided with another vehicle on Rivers Avenue and Gumwood Boulevard at approximately 9:00 pm. Mojo's handler was responding to another call, with all emergency equipment activated, when another vehicle attempted to turn left in front of him, causing a collision. Mojo was transported to an emergency veterinary hospital where he passed away. His handler and the other driver both suffered minor injuries. The driver who caused the crash was charged with felony DUI. K9 Mojo had served with the North Charleston Police Department for five years.
Our world is changing our country is changing.  Evil has found its way deeper into the world we live in.  Still, we have to look at the good that still remains, the celebrations that are a tradition and life goes.  I just would ask that prayers for this fallen officer and their families be remembered and know that the list for the Police Memorial will continue: sad but true.  This St. Patrick's day raise a salute to these fallen heroes, enjoy the celebration and if you see a police officer, thank them for what they do so that you can enjoy the beer!