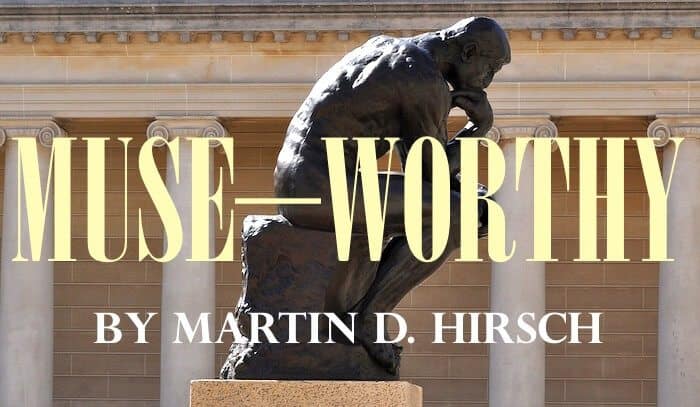 In a recent op-ed in The New York Times, columnist Bret Stephens lambasted Facebook's top brass Mark Zuckerberg and Sheryl Sanders for pretending to preside over a ubiquitous social media platform whose benevolent is "to make the world more open and connected," when neither possesses the character it takes to "operate ethically, openly and responsibly." That charge was based on recent revelations about the way the two have handled their business – failure to safeguard user data, allowing their platform to host Russian propaganda aimed at influencing the 2016 U.S. presidential and then going to insidious lengths to it up, including hiring an unscrupulous PR firm to attack their critics.
But this was only one part of Stephens' problem with FB. The other is what he sees as the facile and superficial connection that FB and other social media provide in place of true human interaction. "Having a thousand friends on Facebook is easy," he wrote. "Maintaining six or seven adult friendships over the space of many years is hard."
This got me thinking about the state of my own friendships and marveling at one, in particular, that's lasted more than 56 years – without the benefit of Facebook. Despite having great distances between us for many decades, we've managed to stay connected without so much as a single FB post, like, or .
Questions, Questions
How long, I wonder, can best friendships like ours last? Why did fate choose us in the first place? What accounts for the connection, despite the deep differences in our personalities and temperaments, and the many ways we've changed since we first met so may years ago?
By my calculation, it was Sept. 2, 1962, the day before the start of our 6th grade class. We were both 11 at the time, and it was one of the most stressful moments of my young life, which, until then had been spent on a small chicken farm in rural central New Jersey. After the farm collapsed, my mom and dad loaded me and our pet Rainbow into our 1956 Chevy Bel Air and moved to the bustling, kid-infested Philadelphia suburb of Levittown. Rainbow was freaking out, digging her claws deep into my mother's shoulder as she drove, causing her to swerve the car and almost crash into oncoming traffic. I sat anxiously in the back seat, anticipating the unknowns of a new neighborhood, new school, new life.
Not long after we arrived at our neat little three-bedroom house and began unpacking, there was a knock on our screen door. It was Phil, the boy from across the street, asking me to come out and play. Phil and I were pretty much inseparable for the next seven years, until we graduated high school and followed our own individual paths to adulthood.
His took him west, to California, where he eventually settled into a suburb north of Los Angeles, became head of leadership services for the Ventura County school district, and married a fellow educator. took me to New York, where I met my attorney wife, and pursued a career in corporate communications that ultimately led me to Switzerland for a 16-year stint as an expat working for a multinational company.
A Besties Reunion
Back in the States now, my wife and I decided to visit Phil for his 67th birthday a couple of weeks ago. There in his oasis-like home, I reunited with my best friend and his brother and their respective partners. We feasted on barbecued chicken and ribs and watched football on TV, the way we used to every Sunday afternoon in our teens. The room my wife and I stayed in, and the hallway outside, were covered with photographs that pulled me back into the past like an irresistible ocean undercurrent.
There were taken at around the time we met; of both of Phil's parents, and his brother and sister, as well as his grandmothers, whom I'd gotten to know a little when we were young; shots of our high school days, when our hair flowed past our collars and our jeans flared around our ankles; a framed collage captured classic from Woodstock, along with the tickets I'd bought for us for $18 that turned out to be unnecessary for entry into the most unforgettable three days of our lives; and finally, a virtual scrap book of scenes from a series of memorable road trips we took together throughout Phil's beloved Southwest, from Monument Valley National Park in Utah, the Navajo valley of the rocks, with its iconic cowboy-movie vistas, to our hike to the bottom of Arizona's Grand Canyon, where we spent the night in bunk beds at the Phantom Ranch below on the north side of the Colorado River, then ate a huge breakfast of pancakes and maple syrup the next morning and sped back up to the top at a break-neck pace.
The primed the pump, releasing a torrent of other memories. I recalled the sweat beading on my neck and dripping down my chest as I struggled to fit Phil's sombrero-shaped silver cuff links into the little slits in the starched sleeves of his tuxedo shirt on his wedding day in Santa Barbara. I remembered the words to the toast I gave that evening, and the toast he made on my wedding day a few years earlier.
There at the Birth of Rock 'n' Roll
I remember the thrill of discovering new "underground" music with him in the 1960s and early '70s, listening to vinyl records and FM radio in his garage at night, burning incense sticks and twirling their bright orange tips around in the dark, trancing out on the psychedelic neon posters of mushroom-eating Indian shamans. Together we experienced the birth and evolution of rock 'n' roll, from Elvis to Bob Dylan, from the Beach Boys and the Byrds to Jim Morrison and the Doors, Jefferson Airplane, Jimi Hendrix, Joni Mitchell, Jackson Browne, the Moody Blues, Janis Joplin and Big Brother and the Holding Company; from the Beatles, the Animals and the Yardbirds to the Kinks, the Rolling Stones, Jethro Tull and Led Zeppelin; from Richie Havens to Cat Stevens and Rod Stewart, Crosby Stills and Nash, Carlos Santana, Bruce Springsteen.
I remember the rush of anticipation I'd feel receiving Phil's thick, hand-written letters in the at my college dorm, and opening them to his lavish drawings and up-to-the-minute lists of the latest rock concerts and festivals on the horizon. Oh, and I also remember going with Phil to see Eric Clapton and Cream at the Spectrum in Philadelphia on the night before I took my college entrance exam a second time to try and improve my score; I woke up in a daze and dropped a couple of hundred . I still got into college, though, or else I may well have lost my deferment and been drafted for the war in Vietnam, as had been the fate of a few of our high school classmates, some of whom returned and others whose lives ended there.
How to Make a Friendship Last
So how do I answer my own questions about what has sustained my best friendship with Phil for going on 60 years? And how do I condense my insights into the simple sort of "Three Ways to Make a Friendship Last" recipe that people are so fond of these days? Well, it's not my way, but I'll give it a try, with the caveat that my friendship with Phil is unique (on second thought, I suppose everyone's is). Here are a few things that I think have helped to make it last.
1.   Crucible Experience: I'm not comparing our experience of living through the '60s together with that of fellow soldiers who fought side by side in World War II. But I see similarities in living through a pivotal and particularly eventful time in history: being 17-year-olds buffeted by the cultural upheaval of our times, having nothing standing between us and the orange-fire-filled skies of Khe Sanh but a passing grade to keep us in college; becoming, by virtue of our three days of peace and music at Woodstock members of The Woodstock Nation, instilling us with a set of deep-seated values and principles that shaped our approaches to work, relationships and life.
2.   Consistency/Constancy: Having the loyalty, interest and initiative to keep in touch on a regular basis, despite the obstacles of time, distance and change. Phil and I only had the benefit of proximity for the first seven years of our relationship: from 1962 through 1969. Since then, we've lived in separate cities, states and continents. Yet I don't think we've ever lost touch for more than a couple of months, and more often, for more than a few days.
3.   Common Interest: Specifically, a common interest in one another, in keeping the relationship alive, in never getting to the point where either feels, "Why am I doing all the heavy lifting in this relationship?"
I wrote Phil a poem for his birthday. It's between him and me. I'll post this very personal story on social media, hoping it resonates with other people and that they gain a kernel of insight from it. But when it comes to keeping my really important friendships alive, I plan to keep on doing it the old-fashioned way.