Has your company started adopting and implementing Scrum and Agile methods into how it runs projects? Perhaps you are interested in working on the rolling out of Scrum for your business or want to convince your superiors that it's the way forward?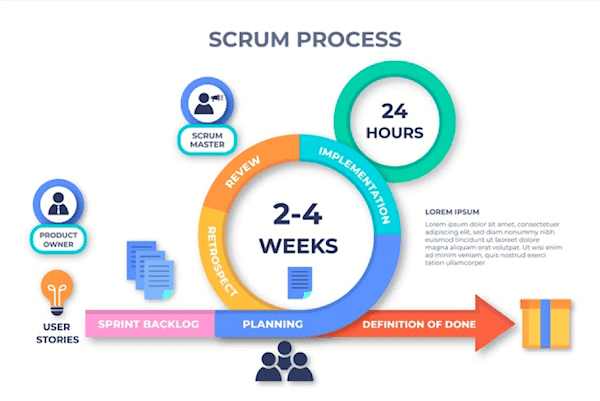 Maybe you are just looking to make yourself more indispensable to your current employer and any future employers? Whatever you are looking for, if you are interested in learning Scrum, particularly to become a ScrumMaster, you may have noticed that there are actually two different courses available – Certified ScrumMaster and Advanced Certified ScrumMaster.
If you have ever wondered what the difference is between them and why it may still be wise to take the Advanced course even if you have achieved the first course, you've come to the right place. In the following post, we are going to highlight some of the main differences between the two courses and certifications.
The Similarities
Before we delve into some of the differences between the courses, let's establish the similarities. Both courses involve in-person attendance and are held over two days. They are run by Scrum Alliance, one of the most reputable organizations in the world of Scrum and Agile.
The Differences
Now, we are going to look at the differences. The Certified ScrumMaster certification is one of the most renowned and popular Scrum-focused courses. The main aim of the CSM course is to teach you the important basics of Scrum, by doing Scrum. It provides tried-and-tested practices that help you to get things right from the very start.
If you currently are in charge of a team or have to start a few new teams, the CSM course can help you to have success. Even if you are intending on starting to use Scrum in a very low-key fashion, but would like to scale it up so it is implemented throughout your larger corporation, the CSM can really help you to achieve that, with less stress and not as many mistakes.
You will also learn everything you need to know about story points and estimations.
Basically, if you want the best introduction to Scrum and an industry-recognized award and title, then the CSM certification is what you should be looking to achieve.
The Advanced Certified ScrumMaster certification, as you may have guessed goes a bit deeper than the introduction you get from the standard course. It is important to note that there are several prerequisites you need to meet in order to take the A-CSM course, including:
Holding a CSM certification
Demonstrating skills and techniques that are more than just the basics of Scrum
Membership with Scrum Alliance
If you meet these prerequisites and can take the A-CSM certification course, what you get is a deeper understanding of not just Scrum, but Agile and Lean and have the opportunity to learn the practices and techniques that will help your teams to be more effective and productive.
You can also learn about facilitating and coaching everyone from stakeholders, executives, and team members to customers and learn how to really expand the level of impact Scrum has on the business.
So, Which is Right?
This is a very easy question to answer because if you do not have the CSM certification, you can't take the A-CSM certification. However, if you are not looking for a deep understanding and just need the basics, you will only need to take the standard course.
One thing's for sure, both these courses offer invaluable information, skills, techniques and lessons in using Scrum and Agile that any business will benefit from.