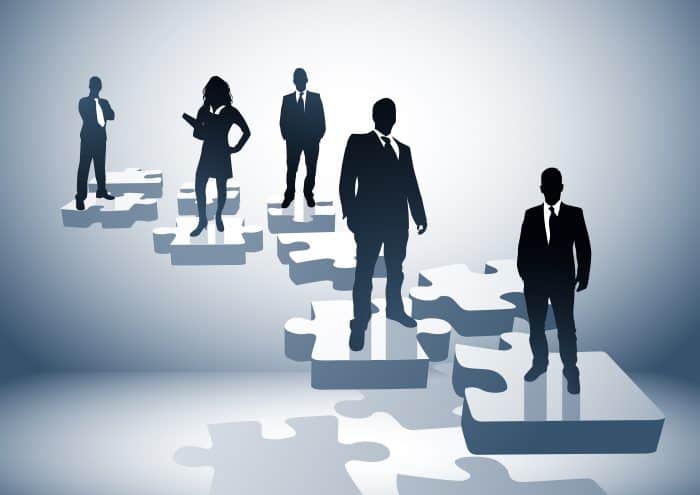 A common business practice seems to be more and more companies are always reinventing how things are done.  Restructuring is very common place in the working world today.  And, when change happens, that change can throw the workforce into a tailspin.
Because of this practice, outside consulting companies are being hired to make recommendations on 'streamlining' the workforce and/or process improvement changes in order to help companies save money.
I remember many years ago walking behind a group of consultants hired by the company I was working for at the time.  The consultants were boosting, "Let's go in here and show them how it's done." From that day on, I've always been leery of these consulting firms making major decisions and not really taking the time to understand what 'we in the trenches' are actually doing every single day.
However, I also realize when the owner or CEO of the business has decided a restructuring is necessary and has hired a consulting firm to make recommendations, there is nothing anyone can do to stop what is about to happen.
So, here are some tips to get through the major changes your company may have chosen to explore.
Ask your boss to let you know what can be shared about the pending changes.
Keep in mind, management is sometimes told not to discuss what is going on, so do not let this lack of communication upset you.
It is best if you do not worry about something you cannot control.
Management has a plan, and they intend to follow through with it.
Keep your head down and just continue to do your job.
Do not get into the 'water cooler' conversations.  I have seen these conversations ruin careers.
Speculation only hurts people.  Do not be a part of the rumor mill.
2. Do not jump to the conclusion you will lose your job.
Many times, streamlining involves change to upper and middle management and not necessarily the workforce in place today.
Remember, even if there are major changes, the changes cannot happen all at once.  It takes a lot of time to change an entire process.
3. What happens if you are told your job is being eliminated?
Typically, you will be given some notice.
If help is offered to assist you in finding another job within the company or to find employment elsewhere, take the help!
Resume help and referral help are typical.  If not offered, get a recruiter to help you.  LinkedIn is a great tool for networking and has recruiters that will help you.
A lot of times, some type of financial arrangement will be made.
Sometimes, you can be hired back for a short time as a consultant to do the same job.
Typically, consulting jobs pay more but will not have benefits and will be paid on 1099.  This means taxes will not come out of your pay, and you will be responsible for paying taxes on the income.