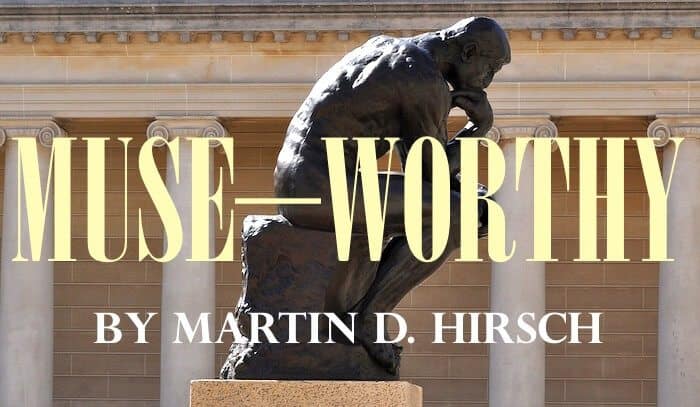 C

onfession
: The title of this story is a trick question. Take it from me and my three-plus decades of experience as a corporate communications professional. You can't avoid those scars. They come with the territory. You win some, you lose some. I lost more than I won, but I never got tired of fighting – not even after I retired! This week I joined a communications consultancy called
The Tantalus Group
, which is letting me re-up so I can continue to defend my principles, this time from the outside in.
My guiding philosophy can be boiled down to this one sentence: The people you depend on will not give you the trust and support you need to be successful unless you communicate with them honestly, openly, clearly and credibly.
From my first day in-company to my last, I encountered three obstacles that got in the way: politics, fear and a stubborn, head-in-the-sand mentality. Let me give you an example of each, from various points in my professional timeline.
Politics – The Greatest Story Never Told
I couldn't have been on the job for more than a few weeks when I got the opportunity to write a fascinating story for the company magazine about an Italian immigrant named Joe Cia, who came to the United States as a teen, taught himself electronics and audio technology and got work as a sound man for some Motown artists. He later joined the company I worked for as a maintenance technician in the research department.
Driven purely by his own interest and ingenuity, Joe figured out a way to save research scientists in the central nervous system area untold hours and days of time-consuming manual work. At the time, they were hand-writing notes on legal pads recording the reactions of monkeys given experimental anti-anxiety drugs to see if they would risk a possible electric shock to cross a metal platform that had a handful of delectable peanuts waiting for them on the other side. Joe figured out how to capture all the necessary data electronically, freeing the highly-paid PhDs for more creative work.
I wrote a wonderful story about Joe – a piece that may have been the best in my portfolio back then. Joe was charming and unforgettable, which is why, after some 35 years, I remember how outraged I was when the story was killed because of politics. The head of the IT Department wouldn't allow it to run, because Joe was in Maintenance, not IT, and it wasn't his job. The IT head had been there for a while and had the juice; I was a recently hired Public Relations associate and had none. Corporate Politics 1, Marty 0. I can still see the scar every morning when I look in the bathroom mirror.
Fear – The Reluctance to Come Clean When You've Made a Mistake
When my company learned through its own internal audit that one of its manufacturing plants had accidentally released tons of toxic but not life-threatening chemicals into a rural environment, we immediately notified the regulatory authorities, corrected the problem and punished the people responsible. I advocated that we go a step further and explain the situation to the community in an open-house meeting.
As you can imagine, there was a lot of push-backs. But thanks to a great relationship with a progressive business head, a stand-up general counsel, and a site manager and safety officer with tons of integrity, we got the go-ahead to come clean to neighbors, face to face, in their own backyard. Yes, there was some shouting and bitterness. But in the end, there was more trust and appreciation for our being honest, open and accountable. That was a big one in the "Win" column.
That Stubborn, Head-in-the-Sand Mentality – If You Don't Acknowledge It, It Will Go Away
While drinking my morning coffee and reading The New York Times one day, I was accosted by a nasty op-ed by members of a medical watchdog group who accused my company of reneging on a promise to provide them with some data on a drug they wanted to analyze. It was a frontal assault on our integrity – a core value – and immediately struck me as something that demanded a response, both internally and externally. The powers that be felt that would draw more attention to the issue than it was worth and possibly make things worse.
I argued that our employees, if not the editors of a global "newspaper of record," needed to hear our side of the story. I lost that battle. And many were the worse for it, including general managers at company sites around the world who were unprepared for the fallout, and thousands of dedicated people whose employer had allowed its reputation to be scorned in the press without offering a defense.
Maybe cooler management heads prevailed. Perhaps a public response would have led us on a slippery slope to prolonged controversy and crisis. It's possible. But I've always believed integrity is worth fighting for, like truth and principle.
There are always risks in corporate communications, and every situation is a trade-off.
I think my old friend Mark Schumann, former global chairman of the International Association of Business Communicators, put it best when he advised communicators to "Start with the truth and edit." There may be very legitimate reasons for a corporation to have to guard certain facts, but the closer we can get to being honest, truthful and forthcoming with our audiences, the more credible – and worthy of stakeholder support – we're likely to be.