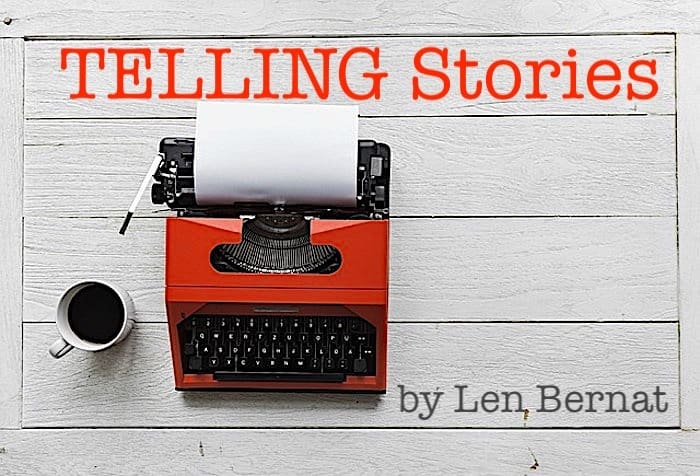 They sat quietly, slowly eating their dinner.  This was the third day of their Carribean cruise and the pattern was already set.  The came to dinner each evening without a word.  They sat at the same table – ordered the same cocktails – ordered from the menu with as few words as possible – and then just sat and looked at each other.  When the food arrived, they ate in silence.  But, oh – the words racing through their minds were etched on their faces – but to hear these words, you would have to be listening with your heart.
SHE: He just sits there – slowly chewing each bite over and over again so he does not have to speak to me.  I remember when we first met – oh, how he went on and on about his future plans and how I fit into his life.  We would talk for hours.  And he was always taking my hand – putting his arm around me – stroking my hair – lavishing me with little kisses that spoke volumes.  Now after years of marriage – raising children – becoming grandparents – retiring in comfort – we never talk.  I convinced him that this cruise would help us to reconnect – I all but begged him.  I told him that time alone would allow us to talk – to rekindle our relationship – to help us create a new vision for our future together.  He finally agreed that we needed to do something and booked the cruise.  Now here we sit – silent – as if we have nothing to say to each other anymore.  How did we get here?
HE: Go on a cruise, she said.  It will improve our relationship, she said.  We will talk, she said.  And yet, here we are – eating in silence.  We could have done this at home for a lot less money.  I try to talk to her but she never really listens.  She either replies with something about the kids and what they have been doing or criticizes me about something she feels I did not do or did not do correctly.  I stopped trying to share my feelings with her a long time ago.  I remember when we were dating – she hung on my every word – she shared my enthusiasm for our future together – she even added to my plans in a way that told me she wanted to be with me forever.  So, here we are – at forever.  How did we get here?
SHE:  Please, talk to me!  Say something.  I don't know if I can take this silence much longer.  Please! Wait – he is opening his mouth.  Finally – just maybe – he will start a conversation.  I will lean forward to show interest.  Oh, he was just getting something to drink.  More silence.  How did we get here?
HE:  If she would just give me a sign – anything that would tell me she still cares – she still finds me engaging – she still loves me.  Wait – she is leaning forward.  Finally – just maybe – she will start a conversation.  I will smile to let her know I really want to hear her voice.  Nothing – more silence.  How did we get here?
SHE and HE:  I don't think we are going to make it.  How did we get here?
Hazel and I just returned from a wonderful Carribean cruise. Each night when we went to the dining room, we laughed and joked with the staff – asked questions to get to know more about them – engaged other couples sitting near us – in all, had a wonderful time.  But there was one couple who sat at the same table in silence every night.  I can't tell you that the above internal conversation took place – but I can tell you that their faces reflected what I wrote.
It is so easy to fall into the trap of taking each other for granted – of focusing more on our children instead of our soulmate – of allowing life to get in the way of living.  If you recognize yourself in this piece, then you can fix it.  It starts just by talking.  You don't need to go on a cruise or any other fancy get-away.  Get a cup of coffee and sit at the kitchen table and talk.  Be honest – be respectful – be attentive to each other's words.  Laugh – cry – hold your head down in shame that it has gotten this far.  But please, talk.  When you are done there will be some wounds to which you must attend but remember – wounds do heal if bandages are applied by someone you love.
If you do this, then you will never have to ask the question that haunted this couple.  You will never say to yourself, "How did we get here?"