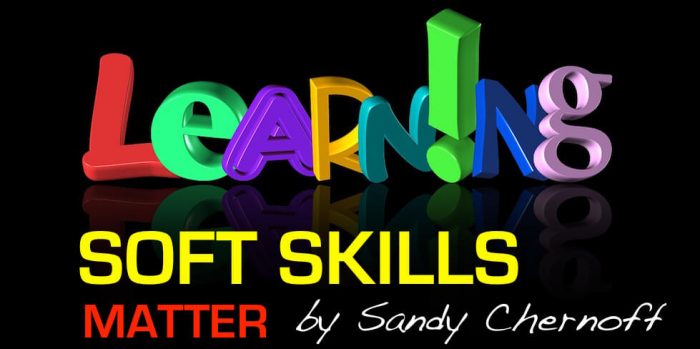 The current COVID-19 pandemic has changed the way we perceive the work environment and how it should be run.
The situation with the coronavirus has also changed the expectations that employees have towards their leaders, mainly showing that most of them didn't get enough support and understanding.
According to the report by Gallup:
only 39% of employees agreed that their leadership had a clear plan of action
half of the respondents reported that they were well-prepared to do their job remotely
only 48% of employees said their leadership kept them informed about what's going on in the organization
48% of respondents strongly agreed that their organizations cared about their well-being
All this feedback indicates the necessary changes that company managers need to introduce to their leadership style.
This also means that leaders around the world need to acknowledge the shift in leadership competencies required for success in the post-COVID world.
Let's take a look at these competencies. 
ABILITY TO MANAGE HYBRID TEAMS
One of the biggest changes that the COVID pandemic brought along is the rapid shift towards telework. Almost all companies across the U.S. that have the ability to do work remotely, have done so over the past three months. But while a month ago everybody was eager to return to their offices and continue working as usual, now the rhetoric has changed.
According to the report by CNBC, more and more big companies are talking about permanent work-from-home-positions. Big corporations like Mondelez, Barclays, and Nationwide, who have gone 98% remote, are now talking about forming hybrid teams.
A hybrid team is a mix of both in-office and remote employees that form a company's staff. The growing popularity of such teams is a natural consequence of the COVID pandemic and will gradually become our reality after the pandemic is over.
WHAT COMPETENCIES DO LEADERS REQUIRE TO SUCCESSFULLY MANAGE HYBRID TEAMS?
Here are some skills you need if you plan to create and manage a hybrid team in your company:
Managing accountability remotely.The success of your hybrid team depends on how early you set the expectations and accountability for your employees. An important part of managing this accountability remotely is also how you track the progress of your hybrid team. This can be done through daily sync meetings or end-of-the-day meetings, where you can discuss the goals that your team achieved in a day.
Conflict management and resolution. Oftentimes, in hybrid teams, there is a division between office workers and remote workers, which can become a foundation of conflicts within your hybrid team. Working on discouraging such culture from a beginning is the task of a leader to make sure that the team works together successfully.
Effective communication. As you will have a part of your staff working remotely, you need to make sure that they get as much communication from you as your in-office employees do. This means that you need to learn how to be more flexible and how to utilize technology to make sure that everybody gets your attention.
Also, keep in mind that the atmosphere of collaboration is as crucial for hybrid teams as it is for any other team. So, make sure that your employees have all the tools to keep the communication going and make yourself more accessible if you want your hybrid team to be fully committed to their responsibilities.
COMPETENCE AND INTEREST IN TECHNOLOGICAL INNOVATIONS
Not all companies were equally prepared for the rapid shift to remote work. According to the survey by SHRM, many businesses were not ready for this change and didn't have the resources or the budget for it. But for big tech companies working from home is easier since it is the nature of their work.
What does it mean for leaders from other industries?
This means that having the competence and interest in technological innovations is no longer a whim but a necessity if you want to succeed in the post-COVID world and remain competitive. Many companies had to spend days learning how to operate project management software in a fast-track manner, which could have been avoided, had these changes been introduced earlier. As a result, currently, 37% of the leaders are already saying that their key priority is to improve remote work experiences through digital transformation, including the improvement of IT infrastructure.
Thus, your task as a leader is to keep up with technological innovations that can help your hybrid team operate better and to avoid disruptions in work progress, should a similar pandemic happen again. In the post-pandemic world, this competency will also help your company remain competitive.  
EMPATHETIC APPROACH TO LEADERSHIP
The rapid shift to remote work has not only depleted the financial resources of the companies around the globe, but it also has a toll on the mental health of both leaders and employees. Since the beginning of the quarantine, 45% of employees reported they felt burned out from remote work. This not only indicates that they not only had a hard time adjusting to the new schedule, but they also lacked understanding and support of their leaders.
As many people were forced to work from home, many complain about an unhealthy tendency, saying their managers pushed them to do more work, wrongly assuming that they don't have anything else to do because they have to stay home. Such situations have shown the lack of empathetic approach in companies in the U.S. as well as around the globe, calling to a change in your leadership style as well.
More worked paired with the new work environment and the emotional toll from the pandemic can cause rapid burnout. It's your task as a leader to help your employees cope with burnout, which you can do through empathetic leadership.
Empathetic leaders have three main qualities:
being a good listener
avoiding judgment
being emotionally intelligent
It is natural that your primary goal as a leader is to save the company during this hard time. However, having your employees do more work won't change the situation and can ultimately cost you your entire staff, who is the major force behind your company's success.
Empathy is the nature of the leader who can adjust to any crisis and guide employees through this hard time, and succeed when others fail.
Embrace the Good Changes
You should perceive the changes brought by the pandemic not as an unnecessary challenge but as a lesson that can help you become a better leader.
So, embrace these competences today to achieve success as a leader and to help your company remain competitive in the post-COVID world.