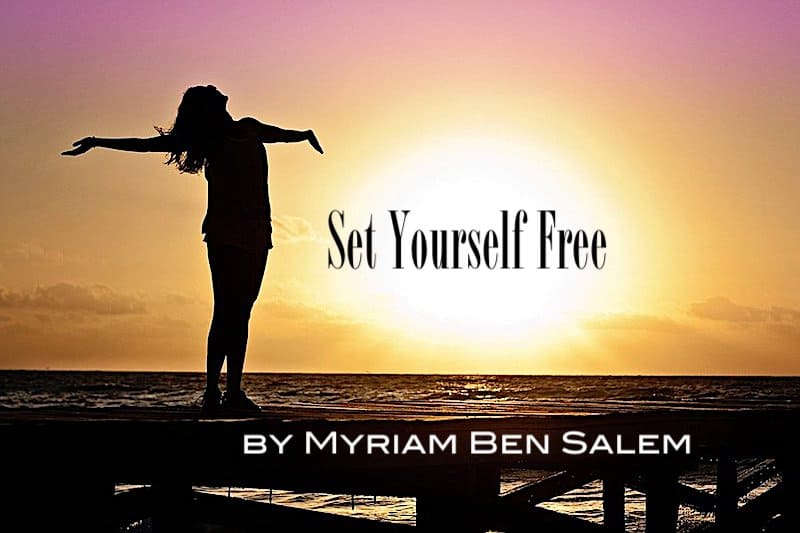 Let's first start by defining who is anything but a servant leader, shall we?
A servant leader, to me, is a 'being' attribute. It does not depend on our position or social status. It only depends on our bravery to unbecome:
The ego-driven person distorted by the hustle after success and centered on their accomplishments. Being a recovered perfectionist, I know exactly what this means…
The manipulator making use of one's charisma and both IQ & EQ to achieve one's personal goals no matter how immortal the price to be paid could be.
The person believing they only win if everybody else loses. This is called the "scarcity mentality".
The arrogant person trying to control others and giving them instructions and "TheWayToGo", just because they were told they could.
The individual who has no clue about compassion – best case scenario showing it on demand when it suits them – simply because they have never gone through a serious internal war with their unhealthy ego and finished winner.
The person never able of being fully authentic; in other words, having only one version no matter the context.
The individual without any story to tell which could resonate with people's deep principles; even when they're not yet walking them, since they're numbed by their distorted centers.
The person unable of vulnerability and exposing themselves emotionally; basically because of being too afraid of being rejected – even worse, being taken advantage of.
The individual never speaking their truth because they are not ready to pay the price.
The person who never gives anything without being sure to receive more in return.
The individual who is fan of downgrading others, even through toxic humor, so that they could feel better about themselves. It is not even conscious; rather some sick ego game.
The person who is unable of understanding their emotions and managing them.
Here is how it is working. An external stimulus is triggering some emotion. Let's say a complete stranger attacked us for free generating an 'anger' emotion. This emotion is sent to our subconscious program (the fastest part of our brain in processing data). Because our program is anything but our friend — full of mental patterns and emotional scars – the emotion will be translated into the same feeling: Anger, and we will consequently react in a violent way whose only purpose is to hurt the other party. If the program was re-written, we would have enlarged the gap between this stimulus and our response, so that we could understand their meanness is anything but personal; that it is saying much more about their suffering. The anger emotion would be, thus, transformed into a compassion feeling.
The individual never able of active listening, because they are still prisoner of the ego paradigm "I need you to understand me and don't care about understanding you!"
The person who is never showing courage to be mature enough and confront – not fight – when required. In general, when there is a misalignment with the principles.
The individual who is not passionate, doing everything mechanically.
A person unable of apologizing when screwing things up. They don't have enough internal security to do so, always finding a way to legitimize their wrong by others' wrong. When moving to the principles, the security become stable because the principles – its source – are unchangeable and timeless.
The individual who is rarely able of celebrating others and recognizing their efforts.
Nelson Mandella was the son of a Tribal Chief. And he was asked one day "how did you learn to be a great leader?" He responded that he would go with his father to Tribal Meetings and he remembered two things when his father would meet with other elders: (1) they would always sit in a circle; and (2) his father was always the last to speak.

~ Simon Sinek
A big group was facing some trouble. There was a huge mistake done in a critical project involving so many customers who ended their contract. The investors were so frustrated and asked for a social plan to reduce the costs and diminish the crisis impact.
The CEO invites all the stuff to an urgent meeting. He exposes the situation and solicits his team for a solution. He listens carefully to every single employee without exception; most of whom suggest firing the whole department responsible for the mistake.
Here is his answer: "Thank you for all your suggestions; I truly appreciate it! Now, what if we take into consideration that doing mistakes is human – and even the foundation of the Dearing greatly culture we've been trying our best to promote? Screw the investors! They're not part of our team, and will never understand the kind of the relationships we've been building on a daily basis. You know deep inside of you that every one of you does matter, and deserves to belong. What if we could find a win-win compromise on the long run? What if we could volunteer some of our income and keep everybody? I will be the first and will volunteer six months. Who's with me?"
Shall we decorticate this speech? I hope you feel interested because I am planning to anyway:
He first invites ALL the employees. This is making them feel respected, that what they have to say is important. It is also implicitly triggering their commitment to find a solution. As opposed to the myth of "Employees should be committed because they're paid to do so" – the reason why so many organizations are having a high turnover level and struggling in retaining their champions, this CEO is getting so well that without involvement there is no commitment. He is so aware of the fact the employees are volunteering their minds and hearts; that what is basically preventing them from doing so with the employer who would pay much more is the fact of being treated as a 'whole' person. We will come back to this definition later, but bear in mind we are dealing with the third element here.
He recognizes their efforts and shows gratitude through thanking them warmly.
He reminds them of their human nature and the "daring greatly culture" implying everybody is encouraged to take risks; without which there is no place to grow and to tap into one's creativity and limitless resources. This is directly linked to the first element of the 'whole' person paradigm.
He emphasizes on what is truly important: the human beings and the relationships they have been building. Even if they are still distorted, fueled by fear and not principle-centered yet, he is bringing them to their conscious mind, nurturing their morals, triggering their compassion for each other, and making them think community. This is related to the 3rd and 4th
Last but not least, he models the suggested solution.
Result: The seniors with the highest paychecks naturally volunteer more than the juniors without even being asked to.
What has created this spontaneous solidarity movement? Is it the CEO position? Absolutely not. It is the moral authority of the CEO; who he is as a person: a principle-centered human being, a servant leader.