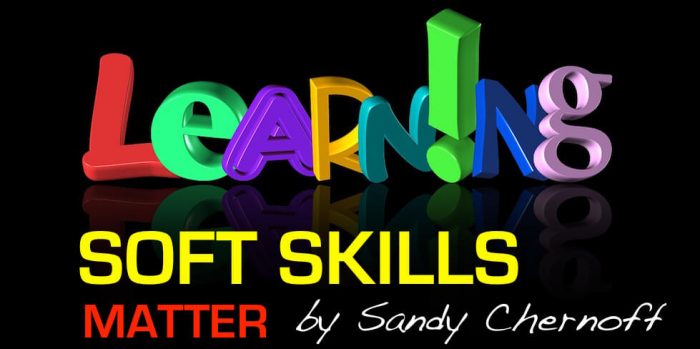 As leaders move forward in an economy that is evolving to a new state of "normalcy," we seek learning from crises to re-shape our business practices, leadership strategies, competitive landscape, and future strengths. We can learn from the impact of such adversity on, and responses made by our own organizations, as well as taking insight from academia, other businesses, and global perspectives.
The most recent crisis to catalyze significant change has been the Pandemic. There was also a prior period of disruption that drove the transformation of many large businesses faced with different survival-threatening challenges. We'll look at both of these, at two distinctly separate times of adversity that drove business leaders to find their way, through change.
The purpose of this article is to support such reflective and proactive strategic action by providing an outsider's point of view, one based on over 30 years of experience and change as a Consultant, Coach, and H.R. Leader, with the intention to contribute information that can enable leaders to reach the potential of their people and their businesses. To help them thrive. If readers find meaningful take-aways here, this purpose will have been achieved.
The United States has experienced the loss of over 100,000 businesses and many more have filed for bankruptcy and restructured during the recent 18 months of life in a global pandemic.
While there may be learnings we can discern from their struggles and missteps, we will look in another direction, to those who survived and even thrived, for lessons. What made them successful? Will knowing more about their responses in a time of crisis help your organization to build a stronger future? Let's take a look.
The Pandemic:  A Driving Force of Organizational Shifts
Many articles about business survival refer to the skills of agility–the ability to nimbly, cleverly, and quickly respond early.
We recognize that the capability to remain alert, sharp and quick to identify business threats and opportunities is a critical skill for business leaders. So, it is no surprise as we look back and see that those with this highly developed skill, combined with the courage to take calculated risks, are the leaders who made shifts that resulted in short term success; some made shifts that may even become transformational in the long term.
To be agile requires that an organization be positioned for flexibility and speed in making changes in time for early adoption due to major disruptions; these kinds of changes can impact products, services, supply chains, value streams, processes whatever needs to be adapted in terms of what people do and how they do it.
What constitutes an effective "shift?" 
A shift is a tweak, not an overhaul, so it is a lateral move. For example, in the pandemic, it's a shift to align the business with an emerging trend, such as remote work, social distancing, or expanding uses of technology such as a video conferencing system.
A shift is made rapidly, on a dime. It can only be done effectively by agile organizations. If an organization is not prepared to move fast in all aspects of implementation, its bureaucratic or slow internal change processes may make an otherwise excellent shift happen far too late to make a difference for company survival.
An effective shift does not cause the company to de-emphasize or leave behind its business strategy, purpose or competitive differentiation; rather, it leverages current capabilities by broadening or expanding them for greater reach into current and new markets. For example, this could include a shift to provide new products or services that meet customer needs brought on by the pandemic, i.e. face masks.
An effective shift provides quick benefit to customers and profitability to the business, while reinforcing the company's reputation or brand in the eyes of customers.
Effective shifts involve training, equipping and empowering the workforce. Examples include training to develop knowledge and skills necessary for implementing new product processes, or for technology enabling new or changing services. It may also include investing in continuous improvement initiatives that improve organizational agility, efficiency, and/or quality as well as workforce flexibility, knowledge and skills.
Effective shifts address operational needs driven by the pandemic with different methods and/or media that best serve customers, employees, and the leadership team during the crisis. Examples include different methods and media for use internally and externally, such as communication tools that bring remote employees and customers closer, or new ways of working to support social distancing while ensuring quality and timeliness.
Examples of Shifts
PGC, an MN manufacturer of seals, gaskets, fabricated parts, and other products, and who offers their services in problem-solving, experienced a drop in orders as the pandemic impacted demand for its products. Responding quickly to changing customer needs, they decided to start producing parts for face shields. Their business grew and rather than stagnating or continuing to drop, sales became backlogged. (Information Source: Performance Excellence Network, May 26, 2020); PGC Website: https://pgc-solutions.com/solutions/
Standard Iron & Wire Works, an MN business with 80 years of custom metal fabrication history including contract manufacturing, architectural metals, and Tytan railing, had underused capacity due to the slowing economy during the pandemic. They decided to shift resources to achieve continuous improvements in production, quality, and inventory. The result? A new level of readiness for the increase in demand is anticipated with the economic recovery, including improved efficiency, reductions in waste, and optimized resources. (Information Source: Performance Excellence Network, May 26, 2020); Standard Iron & Wire Works website: https://www.std-iron.com/
Zoom, a tech platform offering video conferencing to businesses, made a shift to add the consumer market to its previously commercial-only customer base. The company hired approximately 1,000 new people, added features, and increased privacy and security. Result: the company has grown from serving 10 million video conference participants per day to as many as 300 million per day. It appears this shift may well become a transformation that will net long-term benefits. (Information Source: Business Insider, April 22, 2020) Zoom website – pricing/plans:  https://zoom.us/pricing
PepsiCo, a leader in the beverage and snack industries, has long had a customer-centered business strategy. In alignment with that core focus, the company responded to high consumer demand during the pandemic by setting up two online delivery options for consumers to shop from home, Pantryshop.com, and Snacks.com. The sites launched less than 30 days from the initial concept, enables customers to buy snacks for themselves or for friends for delivery within two business days. (Source: Cision PR Newswire, May 11, 2020) PepsiCo websites links: Pantryshop.com https://www.pantryshop.com/ Snacks.com https://www.snacks.com/
Chipotle, known for fast-casual food service, accelerated plans to focus more specifically on providing fast service introducing Chipotle Lanes drive-throughs and on-line ordering (only). Customers place orders on the website, which helps ensure speedy delivery. Results have been strong, with an 80.8% increase in digital sales. (Source: US News, August 21, 2020 article by Mark Reeth) Chipotle website: https://chipotle.com/ Click on 'Order'
King Arthur Flour, VT: The pandemic created a 600% increase in grocery store customer demand for flour as people began to bake during the lockdown. The company responded by shifting facilities specializing in commercial baking to meet consumer needs, adding new work schedules and setting up additional partners to help mill and bag flour. The result: monthly output dramatically increased to meet the new demand. (Source: Marker Medium, Special Report – November 16, 2020) – King Arthur website: https://www.kingarthurbaking.com/
Instacart: With grocery store orders skyrocketing, the company recruited 300,000 employees in one month, with plans to add 250,000 more. Result: Within weeks, the company met its sales goals for 2022 and by October had doubled its 2020 valuation from $7.9 billion to $17.7 billion. One hiccup will probably bite off a chunk of profit, however, as the company became caught up in a legal battle over independent contract workers' rights. (Source: Marker Medium, Special Report – November 16, 2020) Instacart website:  https://www.instacart.com/store
The Gap: Already suffering from disappointing sales prior to the pandemic, the company quickly responded by starting up face mask production, initially targeting consumers, soon followed by new heights of mass production to commercial customers. Results: the company realized a 13% sales increase for the second quarter, with face masks becoming its best-seller by June. (Source: Marker Medium, Special Report – November 16, 2020) The Gap website: https://www.gap.com/browse/search.do?searchText=adult%20face%20masks&autosuggest=true
Across the Spectrum of restaurants, supermarkets and other retail businesses: We've all observed many, many businesses as they re-tooled to provide social distancing, take-out, face-mask requirements, hand disinfecting kiosks, senior-shopping hours, delivery, curbside, outdoor seating, and to limit the number of customers in the store at once. Result: protections made it safer for employees and customers, enabling work and shopping to continue, benefiting consumers, employees and businesses.