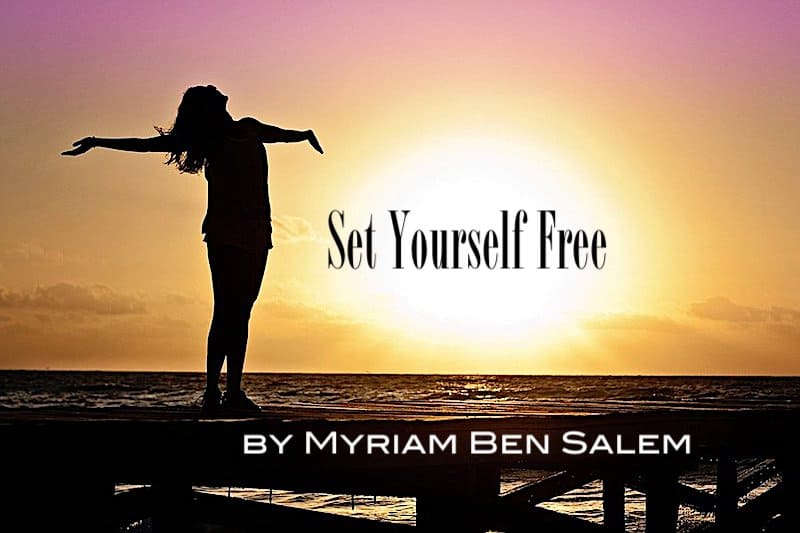 I am hearing people complaining about how bored they are feeling, that they have been trying everything to "kill" time; and I'm like "You must be kidding me! I am finding my days so short I needed to give up on using my 4th generation planner – which is the most flexible of all the organizers!  What makes it flexible at all? The fact it is taking into consideration the human dimension, talking effectiveness instead of efficiency – since treating individuals as "whole" instead of "things". Its flexibility is removing the "guilt" attribute, and it's only one side of it, but this is a story for another time.
So, to come back to my day, even my lovely flexible planner is becoming powerless! I don't have any routine anymore – even though mine was anything but generating pressure. After all, developing one's discipline or the manifestation of our Physical Intelligence – the second form —doesn't mean, to me, becoming a slave to our routine. Otherwise, it wouldn't deserve being called Intelligence, right?
I am currently definitely not disciplined. But the question is: am I feeling bad about it? As counterintuitive as it may sound, not really! You might be tempted to ask me here this very legitimate question: "How come?"
It's the last thing that matters to me right now… I've been into living effectively during the last year requiring finding the right balance between all my four dimensions: the intellectual, the physical, the emotional, and the spiritual based on my 'Principles Center' described by Covey as "the foundation of the four life-support factors: security, direction, judgement, and power". I've been struggling to try to fulfill all the priorities linked to all the roles of my life mission –and I need to admit I still didn't win So, now I decided to care less about this balance and focus exclusively on "value"!
This was a very long and serious introduction, phew. No more thought-provoking questions I promise! Time for some heartfelt and funny shares! So, how am I making the best of this COVID-19 lockdown?
I am learning to appreciate exercising online with my gym besties.
I spent a month in Sweden last year. I was invited by an amazing — to say the least — couple of friends. I won't lie to you, but I was a bit skeptical before going since I've been living alone for a while (they know about it; we're good. I had such a blast being in their place that I truly found it extremely difficult to adapt to my place when coming back home.
I was my silliest version ever – singing, dancing, giggling with and without reason — and it wouldn't have been possible without their openness and welcoming energy of course!
We were spending hours having dinner. We shared so much and I'm still missing them every single day. More to the point, the only detail which bothered me a bit was not being able to go to the gym! It's not that I didn't give a try to exercise from home! I just hated it and gave up so quickly! If someone told me at that time this would be the unique choice I'd have and that I'd even appreciate it so much, I would definitely take them for crazy… What's the secret? You guessed right! The exquisite virtue we all know as Gratitude.
I started a silliness movement with family and friends and I'm laughing all day long.
With all the fear and anxiety people have been vehiculating, I couldn't think of better than making use of my silliness to get them to laugh! I'm acting like a 5-year-old kid adding effects to the video calls and doing some idiot facial expressions.
I'm sending hilarious jokes – healthy ones and mostly self-deprecating. And since I've been told my laugh was contagious, whenever I'm receiving some, I intentionally send vocal messages giggling. My happiness has no limits when they say having laughed at my laugh much more than at the joke itself! Just to give you an idea, I am inviting you to have a look at the following video I shot during my stay in Stockholm:
I am walking my talk way more than at any time before.
Be the melody people would love to dance on, the sunshine people would love to lay under, the breeze people would love to feel on their face, the sunset in front of which people would love to stand motionless.
There are so many things I ignore; so many I will probably never know; so many I will always have some doubt about! But what I know for sure is my being and the power of our energy & free acts of kindness in uplifting people around us and in building trust in the long run!
This happened a month ago when it was only about social distancing: I was in a financial institution for some paper. It's really crowded. Wearing my peaceful usual smile, I'm also singing very softly and having some subtle moves. From time to time, receiving a phone call from mom and laughing! I see a guy in his 50s struggling with the service provider. He's a laborer. I go to his direction, ask him what's wrong and get the problem. I talk to the responsible and help clarify the confusion. He's served immediately and feeling so grateful. I feel embarrassed about the warmth and number of times he thanks me. I also feel so proud. My serotonin is at its highest level.
The icing on the cake: When my turn comes, the lady tells me "I need to thank you before starting the service" I am confused and ask "why do I deserve it in the first place?", to which she answers "in a hectic day like this one and with all the chaos this Coronavirus is creating so far, observing your energy and vibes is helping me cope with the pressure!" I'm leaving it to you to imagine my state of mind and fulfillment when I was done and driving my car…
What else have I been doing in terms of inspiring through energy and free acts of kindness?
Before the 24/7 lockdown, I was able to shoot a "Good morning" song from the nature! Here is the video:
Has being in lockdown stopped me? No way I could let this happen! I'm so aware people are so desperately needing some light, and I am the happiest when I serve! Whenever I get any "thank you" message from friends, family & their friends, or even from complete strangers on LinkedIn or Facebook, it means the world to me, and I feel very satisfied with my productive day! What am I producing? Hope, joy, smiles. This is my output whose recognition is just priceless… Here are some more singing and dancing performances happening indoor:
__________
I even prepared some surprise for my mom! There is a Tunisian song she particularly loves It is celebrating some label some people are using as a form of respect. The label is actually short and easily written and pronounced by anybody. Her nieces and nephews are calling her "Nana". There were some days I felt she was really down. I contacted all my cousins; some of them living in other countries and asked them to shoot a part of the song. Then, I made use of my ridiculously amateurish editing skills to prepare the final result and send it in a Messenger group with all the involved folks! She had a blast, and it was so beautiful to notice it.
We had one of the most adorable group calls we didn't have in years!
I am building my relationship with Dad.
This might sound weird, but I need to admit I've never been close to my father… He is not the kind of person comfortable with showing emotions. Typically, the "men-enough" guys… I was definitely appreciating his investment for the whole family, how he's always been providing us with all that we needed, and supporting everybody financially. I've always loved him dearly; still, I was finding our interactions so lame and frustrating! Interestingly, this pandemic has been an eye-opening opportunity. I figured out I've never truly tried to connect with him the way I do with everybody else, and that was ugly to realize… Yes, I had one of my biggest "Aha moments" and so loved it despite the conscious shame it has triggered! It didn't take that much to break the emotional blocking.
This is one of the achievements I can absolutely be proud of!
I am learning to appreciate being home.
Before the lockdown, I was spending most of my days in co-working spaces when I don't have meetings elsewhere. I was going home for lunch and then outside again and rarely back home before 8 pm. I've always had the impression home was a prison; only designed for cooking (once a week), eating in front of the TV and sleeping. My life was almost fully happening outside… How was it even possible to make this shift, and be able to say now – after only three weeks – that my days are so short? Again, the magical ingredient called gratitude for having a roof!
All that I needed to do was to think about the homeless people who have been already surviving before the COVID-19, and who are currently risking to get infected at any moment of their day… Needless to talk about refugee camps where the density is extremely high with terrible conditions violating all the human dignity basics…
I am sorry if I lied about talking only about brightness in the introduction. For once, I had to break my promise… My heart is bleeding for the humanity… I just couldn't help and I'm begging your pardon…
With love, Myriam