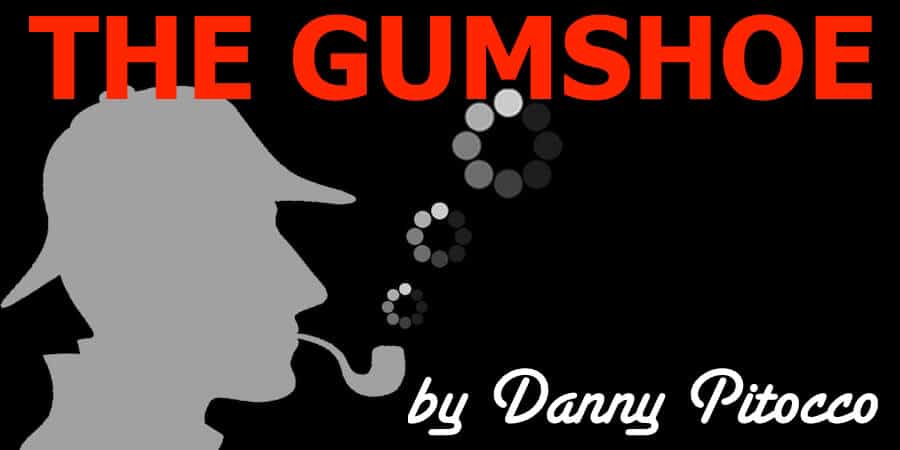 Gumshoe was thoroughly disgusted with the abject ignorance (hopefully not willful) of the "Honorable" Ketanji Brown Jackson during her recent senate vetting for the US Supreme Court.
Mind you gentle readers that she appears to Gumshoe to be a very polite, well-poised, highly educated, and intelligent as well a very accomplished woman.
Hurray for her!
Okay, she is definitely a liberal darling of the progressives who worship at the altar of "restorative justice" (criminals win while victims lose).  This does not enrage Gumshoe in the least bit.  The ACLU applauds.  Far-left Democratic gush.  God will have the final say.
Her very cavalier attitude and "slap on the wrist" sentencing of convicted suspects who possessed child pornography definitely turns Gumshoe's stomach.  Vomit alert! Judge Jackson considers her personal sentencing guidelines (methodology) of these convicted suspects that are based upon the "quantity" of the child pornography possessed by these "perverts" (Gumshoe's term).
Really Your Honor?
She bases her (misguided) reasoning upon the ease with which these suspects can obtain such filth through today's internet.
Note:  In the old days, before the internet, this trash was delivered via the US Mail in a plain brown envelope to the perverts' abode. (Troglodyte cave)
The judge thinks that just "a little" of this pornographic poison is okay.  Just a "harmless" collection for the socially inhibited.  Give Gumshoe a break! "How about a little fire scarecrow?"
B.S.!  Unbelievable!  In police terms, she is definitely "HUA" (head up @**) in Gumshoe's opinion.
Gumshoe worked as a sheriff detective in a "Special Investigations Unit" (SIU) for over five years.  The majority of Gumshoe's heavy caseload dealt exclusively with pedophiles and their numerous child and infant victims.  A very demanding and heart-wrenching (and if you let it, soul-killing) life experience.
In Gumshoe's casework that included the execution of search warrants; suspect interrogations; victim interviews; direct physical evidence and courtroom testimony, there were NO exceptions. NOT even one – each of these arrested (and later convicted) suspects possessed child pornography in some form.
Some in small or in large quantities consisting of private child porn libraries of videos (some documenting the pervert's heinous crimes during the time of the child abuses; the child molests and child rapes).
Disgusting beyond description folks.   Something's you can't un-see that will forever haunt your dreams.  "Pax Tecum" is Gumshoe's quiet prayer. CDs; scrapbooks; magazines and even, occasionally, a victim souvenir to occupy the pervert's sick fantasies between victims. These materials were also used to "groom" the targeted victim or victims by the suspect. Pedophile 101 for further victim conditioning.  A perverts "tool of the trade".
Gumshoe's Personal Case File:  Pedophiles (who act out) never stop and they do not rehabilitate.  Child porn fuels them.  Period.  End of story.
To think that mere possession of a "small" quantity of child pornography is not serious is "stinking thinking" by this "Honorable" jurist.
Gumshoe suggests that Judge Jackson think about just ONE picture—the VICTIM? How about the "quantity" of the all too many victims and the "quality" of their shattered lives and damaged souls.
Gumshoe will never forget these innocent and helpless kids.
Damn the child pornographers and their ilk!
Please pray for the victims and for the judge to recognize the inherent evil of possession of child pornography. ONE picture is too many!
Coram Deo.