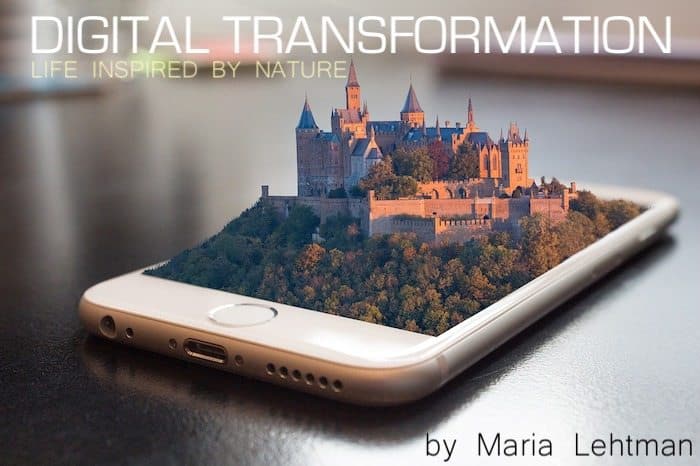 Hope is the little flame at the corner of our hearts that remains true even when the world around us grows dark. Always trust your heart to find the path.

~ Maria Lehtman
After my last interview with multi-talented entrepreneurs, the world has gone topsy-turvy. Digital plays an ever-growing significance in our lives when we seek to find the balance with and without digital tools.  How does the current digital transformation impact international entrepreneurs' social and business life? Many powerhouses breaking the mold today are passionate and intuitive female entrepreneurs.
For this article, I had the pleasure of interviewing Char (Charlotte) Murphy,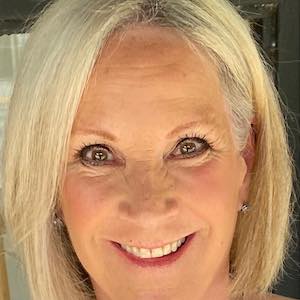 an international best-selling author, motivational speaker, attorney, breast cancer survivor, and entrepreneur. She was chosen as 'Top Book Author Consultant of the Year for 2022' by the International Association of Top Professionals (IAOTP). Char was distinguished for her extraordinary leadership and dedication to writing and authoring. She is also a Featured Contributor for the award-winning business, culture, and lifestyle multimedia digest, BIZCATALYST 360°.
Let's unfold some secrets of how Char Murphy has found her passion for supporting authors worldwide.
FINDING YOUR POTENTIAL
At this time, at this moment, I feel the power of the Universe all around me and within me. I allow my heart and mind to open to the wisdom of the ages as I move easily and freely toward everything I want. I affirm my inner magic.

~ Char (Charlotte) Murphy
1.    Question ML: Thank you for this opportunity to interview you, Char Murphy! It would be wonderful to hear about what inspired you to start your authentic entrepreneur journey and what gave you the passion for helping authors in writing their stories.
Answer CM [1]: Thank you, Maria, for giving me this valuable gift and opportunity to share with your audience.
I have always been a successful entrepreneur. And haven't worked for someone else in over 30 years. I was a practicing lawyer for 15 years. I chose and went into that profession believing it was a way to help more people who really needed it. That has always been a motivating factor for me. And the practice of law was good for me in many ways. However, I frankly became discouraged when I discovered that my hands were often tied due to the broken system. For whatever reason, I could not help as many people in certain situations as I wanted to. And, as a high-achieving empath, dealing with hundreds if not thousands of people's problems over the span of 15 years, unfortunately, it took a toll on my body in the form of breast cancer four separate times. I was told by my doctors that I had to quit or "it was going to kill me." That's a story in and of itself, which needed to be shared. For me starting to share my story, I saw its impact on people's lives. From there, I started looking for others with inspiring stories that needed to be shared. That has evolved over the years into now facilitating anthologies to help people share their inspiring stories in one book. That is fun and fulfilling!
2.    Question ML:  With its long-term impact, the peak pandemic era has accelerated digital transformation and changed how influencers like you engage with the audience and communities. What opportunities and challenges have you encountered during these past few years?
Answer CM [2]: Personally and professionally, I have struggled with being out and about with other people. The positive side is that it forced me to find new ways of communicating, building relationships, and strengthening my businesses.
My preferred platforms are BIZCATALYST 360˚, Facebook, Charlotte-Char Murphy (Public Figure page), and LinkedIn.
3.    Question ML: In 2020, you published a multiple award-winning book: Unshakeable Power: Through Seasons of the Soul. Congratulations on the success of the book! Would you share what prompted you to write the book and what you discovered about yourself during the writing process?
Answer CM [3]: I wrote Unshakeable Power using my life story of overcoming many life challenges and adversities to give hope and inspiration to others who may be struggling in this global climate of change. Whether that be at home, in their personal life, or their professional life. I published that book at the very beginning of the pandemic. As a result, I could not get out and do such things as book signings or participate in live speaking engagements. This enabled me to learn and create new ways of gaining more book exposure, marketing techniques, and new and creative promotional insights. I learned that writing books is very cathartic and healing on a soul level.
HOW DO YOU LIGHT UP THE HOPE IN OTHERS?
Believe in giving the magic of love, hope, and inspiration; that will bring mountains of majesty from the dust beneath your feet.

~ Char (Charlotte) Murphy
 4.    Question ML: When you look at the world today, the economic, health, social, and technological challenges that many people struggle with – how do you want to help people find empowerment?
Answer CM [4]: Empowering others lights me up! I am passionate about helping others to believe in themselves and inspiring them to know they are stronger and more courageous than they might even know. When disaster strikes unannounced, when you feel lost and afraid, this is the most valuable knowledge you can possibly have to get you through the tough times. Know you can do it, keep going and never give up, no matter what. You are loved, needed, and valuable. Your voice truly matters.
5.    Question ML:  Last year, you kicked off a book project, 'Mission Hope' with 18 collaborative authors. We are excited to learn more about the book. What can you tell us about your motivation to launch the project? What is your advice to people who are looking to publish their stories?
Answer CM [5]: Actually, this book and the series were divinely inspired. I had no idea I would be doing it. And, truly didn't know "how" to do it. But, I had faith that God would lead me every step of the way and bring forth the right people to write their amazing hope stories of overcoming adversity to help give others hope, heal and transform. And to let those who may be struggling know they are not alone. And that's exactly what happened. This is one of those things in life that can not only help the book's readers but also help humanity itself on a higher level through the positive ripple effect we all hope it will have. Every story and chapter is uniquely different, yet with the common thread of hope running through its core essence. This has been a labor of love by all involved. Our stories and life experiences may be quite different, but we share the same heart for helping people. And we are not stopping here. The next book in the series is Mission: Faith; finding faith through adversities. I am vetting authors now. Writers can contact me on LinkedIn, Facebook, or email at [email protected]
People can effectively share and publish their stories in many different ways, from writing articles to writing books. It's really a personal preference.
6.    Question:  If you had to choose one of your favorite quotes – what would it be?
Answer CM [6]:  "Strive not to be a success but rather to be of value. Give back to your community what it has given to you, and it's a WIN for ALL of us." – Albert Einstein
Thank you, Char Murphy, for this beautiful opportunity to learn about your experiences and authentic path! We appreciate your willingness to share hope with everyone.
Takeaway: Char Murphy offers a wonderful example of how unity, humanity, creativity, and healing can be empowered and shared even during the most challenging times. Each of us has a story that is unique to us but can offer so much comfort to another person. So start by sharing what is close to your heart, and do not be afraid to step into the world of anthologies.
If you are interested to learn more about Char (Charlotte) Murphy, please follow her on the provided links:
If you are interested in previous influencer interviews – follow these links:
Sources: