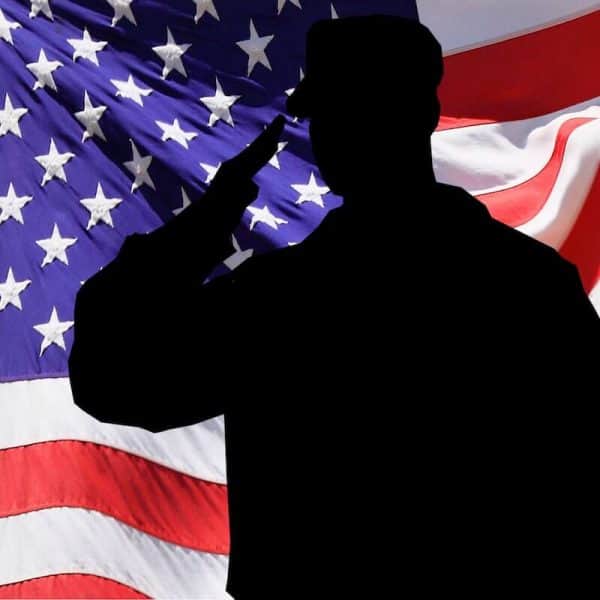 What started as a simple idea to honor the military and to share the history thereof, Congress, in 1991, designated May as National Military Appreciation Month with the mission to pay tribute to the service men and women and to show appreciation for their sacrifices both past and present.
Its goal was to gather America around its military family to honor, remember, recognize, and appreciate those who have served and those now serving.  May reportedly was selected because it has the most days set aside for celebrating and commemorating our military's achievements.
These days include Loyalty Day, which was established in 1921.  According to Military.com, Loyalty Day is as simple as it sounds: a day set aside for U.S. citizens to reaffirm their loyalty to their country and to remember their heritage.   A few communities still celebrate with parades and other ceremonies.  It is a legal holiday but not federal in nature.
May also has Victory in Europe (VE) Day commemorating the unconditional surrender of Germany and the end of WWII in Europe on May 8, 1945.  Armed Forces Day, created in 1949, is celebrated on the third Saturday of every May, and it honors Americans serving in the military.
Military Spouse Appreciation Day, celebrated the Friday before Mother's Day, this day is set aside to celebrate the sacrifice and support of military spouses.  Begun in 1984 by then president Ronald Reagan, the tradition continues with presidents giving speeches and proclamations, although I would prefer candy.  This holiday has been around for thirty years this year, why had I not heard of it until recently?
The best known of the May holidays honoring our military is Memorial Day.  According to the official VA web site, Memorial Day has its origins from as far back as 1868, three years after the end of the Civil War and was known as Decoration Day, a day for the nation to decorate the graves of the war's dead with flowers.
Maj. Gen John A. Logan declared Decoration Day should be observed on May 30.  Although the name has been changed to Memorial Day, and after WW1, became a day to honor all of those who have fallen in American wars, it was not until 1971 that it was declared a national holiday by an act of Congress.
It was also then placed to celebrate on the last Monday in May. The first largest gathering was at Arlington National Cemetery (ANC), and today it is still the largest gathering of people observing this holiday.  This year I will be a participant in the celebration at ANC, and I cannot wait to contribute a small part to the ceremony.
This last year I spent a lot of time tracing my lineage back to my great-great-grandfather who fought in the Civil War so I could join an organization, the Daughter's of the Union Veterans of the Civil War (DUVCW).  And yes, there is an organization for Confederates; Daughters of the Confederacy, which many women also belong to as it was a war which divided households and families as we know.
It was an exciting time for me researching history to join myself to my ancestors and American history.  I actually had two grandfathers who fought, but one was much easier to trace the lineage.  I learned a great deal about this man, but now I want to learn so much more.  I learned he was from Maryland and was taken prisoner of war at Harper's Ferry, West Virginia.
CONTINUE READING AT WOMEN'S VOICES MAGAZINE