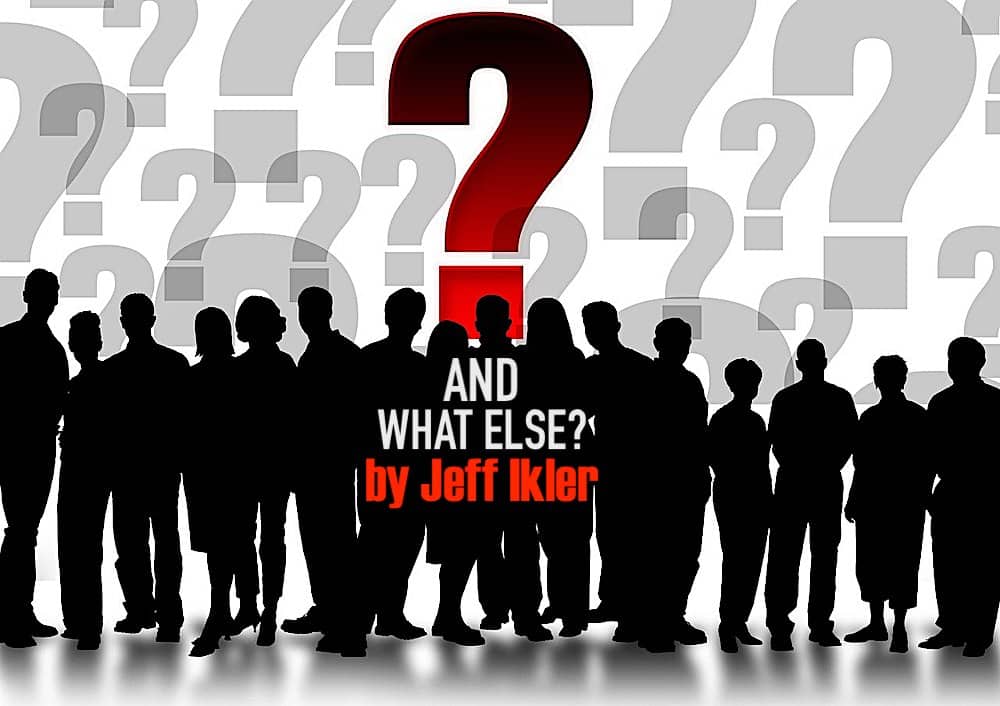 On a recent Sunday morning, I clicked open my electronic version of The New York Times and found that the most shared story from the previous day was about the Boundary Waters, Minnesota's wilderness canoe park. Elbowed out of the way were news stories about insults and emails – aka the presidential election – the Cubs winning the National League pennant and the campaign against ISIL in Mosul.
One of those "shares" went from me to my brother since, in our youth, we had made a habit of visiting the Boundary Water's Canadian twin: Quetico Provincial Park. Memories from those visits led me to wonder why so many readers responded to an article about a wilderness park.
These twin parks do not offer resort accommodations. Your comfort comes from what you can carry in your canoe, and then on your back as you portage muddy, bug-infested trails between lakes. No motors are allowed in either park – your arms provide the power to carry you and your possessions across wind-swept lakes.
Attempting to coexist with nature in these parks can be harsh and demanding. They will push you in ways you never thought you could be pushed. But for my brother and me, such coexistence was invigorating. There was something personally thrilling about
• finding our way with little more than a laminated map and compass;
• building a warming fire in the rain;
• giving an industrious beaver the right of way;
• carrying a 75-pound canoe and 50-pound pack on a half-mile portage; and
• lying on our backs at night and taking in the sheer magnitude of the Milky Way or the seductive dance of the Northern Lights.
Invigorating and thrilling for us, but not for everyone. My fellow New Yorkers are a rugged lot as they attempt to coexist in the often-discordant wilds of a crowded, noisy, and impersonal urban environment, but I do not see large numbers of them either going to or reminiscing fondly about an adventure in the wilderness.
So why might The Times piece about a wilderness park have been the most emailed story on one day in October 2016?
Judging from the readers' comments section, maybe it was that many of the shares actually came from readers outside of New York – readers who had been to the park or were, at the very least, familiar with it.
Maybe it was the size and scope of the place – with more than 1 million acres of land left completely undeveloped, it looks much like it did 10,000 years ago.
Maybe it was the topography's randomness – pattern-defying lakes and hills carved by the slow and steady hands of receding glacial ice and rock, and not by blueprinted steel and glass.
Maybe it was the romance of the cover photo – a solitary figure paddling into early morning sun-drenched fog on a placid stretch of water.
Maybe it was the writing that conjured up thoughts – not of vacationing to, but escaping from the ubiquity of "Trump" and "Clinton," the unmatched ugliness of this election, and the curtain it has pulled back on our deep national divides.
Or maybe it was the story's narrative, which is all about moving at a radically different pace of life, itself a cautionary road sign – "Slow. Down."
Leadership author, Kevin Cashman, notes in The Pause Principle:
Pause, the natural capability to step back in order to move forward with greater clarity, momentum, and impact, holds the creative power to reframe and refresh how we see ourselves and our relationships, our challenges, our capacities, our organizations and missions within a larger context.
Maybe it was for all of these reasons.
New Yorker or not, readers let their imaginations run wild as they vicariously entered a place, that in addition to its many challenges, is also peaceful, flowing, and organically beautiful – and vastly different from their day-to-day existence.
They stopped and reflected.
And maybe they hitchhiked into harmony.
"Boy, that story brought back memories," my brother wrote back.
I am much older than I was when we paddled the lakes of Quetico. My then near-six-pack physique has given way to the one-pack icon of many senior men. But I am strong of heart and mind, and for a moment, I pause and wonder about paddling those lakes again.