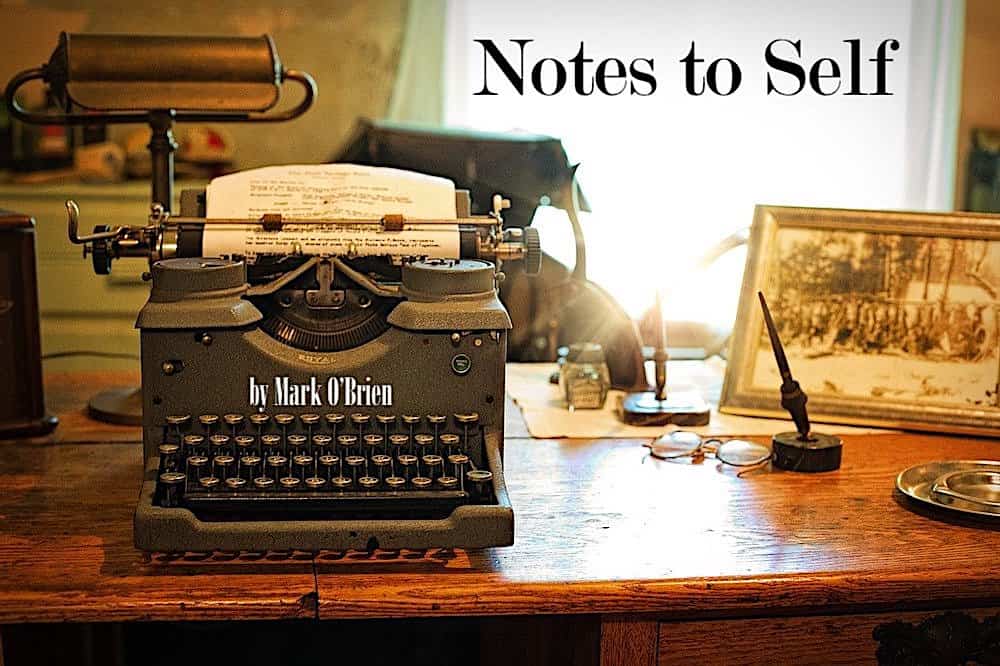 M

y father
died
from a ruptured abdominal aortic aneurysm. He was 85 years old. The aneurysm had been discovered years before. But for reasons I'll never understand or accept, my mother and my older sister opted not to tell my two younger brothers and me. (Note to self: Suspend judgment here.)
At 8 o'clock in the evening, on Saturday, January 4, 2014, my father stood up to tighten his belt. He felt a pain in his back. (I learned later that's a classic symptom of a ruptured aneurysm.) Accompanied by my mother, he drove himself to a local emergency clinic. Neither my mother nor my father said anything to the physician on duty about his aneurysm. After a physical exam, the physician surmised my father had pulled a muscle. He prescribed a muscle relaxant and sent my father home.
At 3 o'clock the next morning, my father awoke in more significant pain. He told my mother he wanted to move to the family room to sit in his recliner, but he was afraid he'd pass out before he got there. Knowing she wouldn't be able to support his weight if he blacked out, she called 911.
When the paramedics arrived, again, my parents said nothing about the aneurysm. My father was conscious and conversant when they put him in the ambulance. He remained so all the way to the clinic. And he continued to be responsive to the doctor (a different one this time) in the clinic when they arrived. At about 4:30 that morning, he arrested. The clinic staff spent 45 minutes trying to resuscitate him. At 5:17, he was pronounced dead.
This is Your Wake-Up Call
On January 30 of this year, I turned 65. On April 4, I went for my Welcome to Medicare wellness visit (I love that kind of talk) with my primary care physician, Dr. Wisniewski. In reviewing my family medical history, I told him of my father's passing and its cause. On June 20, as a precautionary measure, he sent me for an ultrasound to find out if I might have an aneurysm or if I presented any predispositions toward having one. On October 10 of this year, I saw Dr. Wisniewski again. He told me I have an abdominal aortic aneurysm measuring 2.7 centimeters.
My first words were, "Now I feel mortal."
The news isn't fatal. It's sobering. It isn't cause for over-reaction. Dr. Wisniewski said it won't even be a cause for concern unless and until it grows to 5.0 to 5.5 centimeters, which may never happen. It isn't cause for fear. The procedure for repairing an aneurysm can be surprisingly quick and relatively non-invasive. (See EVAR.) It's not a cause for limiting my activity. Dr. Wisniewski said I can continue to go to the gym and work as hard in there as I do. And it isn't a reason to be morbid. It's a source of humility.
Like my depression, my aneurysm (it's not this aneurysm, it's mine) is a comforting gift to me. Think that's nuts? Not so fast.
Bring It With You
In the mid-'90s, I had occasion to visit Old Lyme Congregational Church in Old Lyme, Connecticut. I was in the company of a gentleman named David Good (try to make that up), who was the pastor of the church at the time. As a recovering Catholic, I was struck by the visual austerity of the place — the absence of statuary, the lack of stained glass, and the missing myriad accoutrements of alleged religious piety.
I turned to David: "Where's all the stuff?"
"What stuff?" he asked in response.
"You know. All the religious stuff."
He put his hand on his heart. "Right here," he said. "If you don't bring it with you, it's not here."
I feel the same way about my depression and about my aneurysm. They're right here. I carry them with me always. They're humbling, welcome, and necessary reminders of my insignificance, my vulnerability, my fallibility, my humanity, and my mortality. I'm grateful for them. I cherish them. Because they're part of my experience, they're sources of comfort, perspective, guidance, and having lived for me.
I've never understood people who were afraid of their own insignificance. I know people who are terrified at the prospect of standing aside the ocean, who won't go out under a clear night sky, cast into contemplation of their own inconsequence by the infinite reaches of the cosmos and the millions of stars it contains, because it compels them to recognize their unimportance.
What could be more liberating than that?
The mere speck I constitute — the anxieties, the troubles, the concerns, and the challenges I presume to possess — can't possibly be of the slightest significance in the context of the universe's vastness. Part of the universal order is a scale of significance. I don't even show up on that thing.
I should worry? About what?
Defined and Dandy
My father died from a ruptured aortic aneurysm. My aneurysm is one of his genetic bequests to me. My depression and my high blood pressure are two of the others. They describe aspects of me. They don't define me or diminish me any more than my insignificance, my vulnerability, my fallibility, my humanity, or my mortality define or diminish me.
My intelligence defines me. My compassion and my insight define me. The gift of my writing and my determination to share what I write define me. My sincerity and my sense of humor define me. My capacities for loving, listening, understanding, and forgiving define me. My blessings define me.
On October 10 of this year, Dr. Wisniewski told me I have an abdominal aortic aneurysm. Don't worry. I'm just fine. In fact, I'm more humble, human, and happy than I was before I found out. I fit more comfortably in my place in the universe. I'm more at peace with my imperfections. I'm more patient with and accepting of the imperfections of others. And I'm more grateful for every healthy moment.
On October 10 of this year, I met my mortality.
Turns out he's not such a bad guy. Who knew?