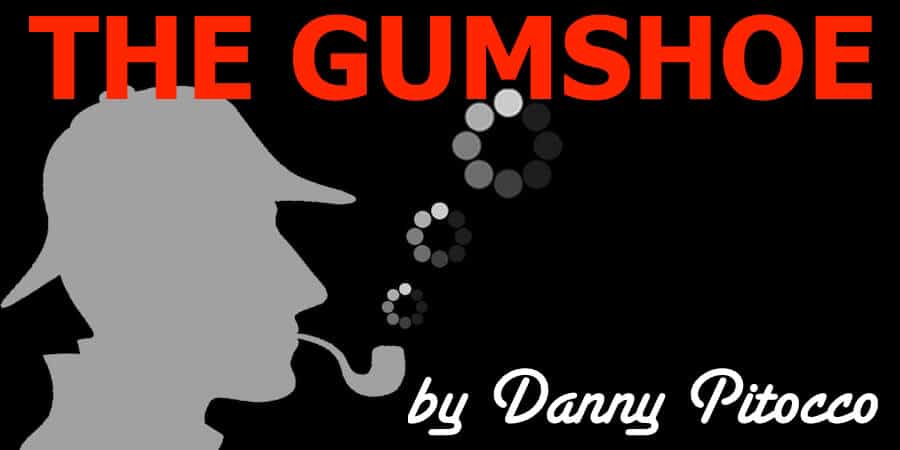 Yesterday, November 8th, Gumshoe's pilgrim journey through time on planet earth marked his three score, one decade plus one year as noted on God's Book of Life.  Put another candle on the B-day cake and alert the fire marshal.
Sadly, it was announced that Alex Trebek ended his 80-year earthly sojourn on my birthday.  He faced his death with dignity and battled his cancer with quiet courage.  He wrote in his recently published book, "The Answer is . .  . Reflections on My Life",  the power of prayer that sustained him.  Amen!
I read that he spent his last evening sitting on a porch swing with his wife (one of his favorite things to do) and they both gazed on the horizon. He found peace there. God bless his soul and prayers for his beloved wife and his family are definitely in order. He will be missed.
Alex hosted "Jeopardy!" for over 30 years as he quizzed everyday folks on TV as we all played along from our homes probably eating our suppers.
Gumshoe loved the simple and straightforward pace of the game.  I always learned new facts and the game challenged me to delve into subjects that I knew nothing about.  More books from Amazon en route to Gumshoe's ever-expanding library.  (No kindle editions for me; thank you.)
I came to think of Alex as my weekday personal (and very patient) tutor.
Gumshoe recalls the movie scene from "superman" when baby superman was placed into a capsule by his dad, Jor-El, and launched from their doomed home planet Krypton.   During the capsules long journey to earth, "superbaby" ages and he learns about his legacy and other topics from the numerous holographic images from his dad, Jor-el. (Superior to Ancestry dot com by a long shot in my book.) In a way, Alex was my Jor-el who introduced Gumshoe to almost every topic known to mankind.  A personal "Age of Enlightenment" for troglodyte Gumshoe. From Jeopardy to Double Jeopardy to Final Jeopardy, Alex was the guide, the enthusiastic contestant supporter, and their personal cheerleader. Daily Doubles abounded with joyful anticipation.  He wanted folks to win!  Personal life coaches take note.
Gumshoe tried to emulate Alex when assigned as a Field Training Officer or as the "newbie" Detective Trainer.  Always instructing, illustrating, and challenging my charges with a professional collective calm to succeed. Gumshoe kept in mind that my trainees would always go forth into the real world of personal "Jeopardy" performing their police duties on the mean streets of their assigned beats or details.  I wanted them to win and more importantly, survive.  They all did!  Alleluia!
Thanks, Alex for the assist; via con Dios mi amigo!
Gumshoe signs off for now by asking all of you gentle readers to always love the ones who love you and even try to love the ones who don't. (That's the real challenge!)