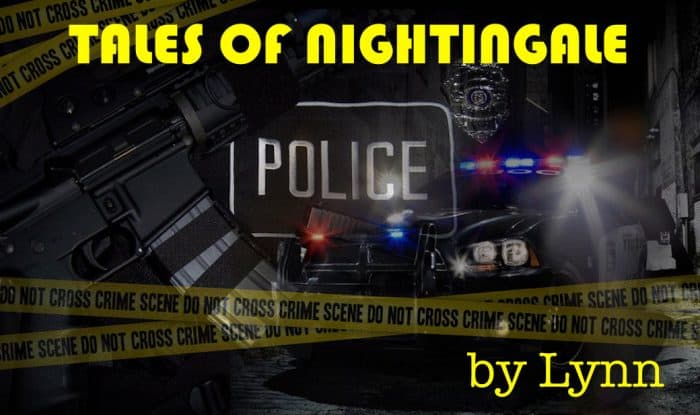 TODAY AT THE Memorial City Hall in D.C. many Police Officers attended to pay respect for fallen comrades. Many families came whom this past year lost a loved one who chose to serve and protect.
I have never been to this memorial, but I understand it grows each year. Over 20,000 officers killed in the line of duty since last year all over the world.
At this memorial, there were officers from Germany, France, and Great Britain. I'd like to remember one specifically, ASHLEY QUINDON. RIP, YOU ARE REMEMBERED IN PRAYERS, AND THOSE YOU LEFT BEHIND WHO MISS YOU.
I had written about her in one of my previous Articles. My hat is of to all that honor the men and women in Blue. My prayers for those who lives have been taken or lost.
I often ask myself, would I be a police officer today? Different from the late 70's to the late 90's when I wore the uniform. The answer "Yes", if that is what I was called to do. My heart still goes out to those who serve, and when I drive by a uniformed officer, I just say, God, bless, protect, and have them serve accordingly. I am not so naïve that I think every one who wears a uniform is upstanding, because out of every 10% of vocations, 10% need not be in that vocation. HOW MANY OF YOU REMEMBER 'THE ONION FIELD"?
One night, after I had been on the department nearly 2 years, I was in the early part of my swing shift hours, when I was dispatched to a stabbing at a local bar, which was known as a biker's bar. Everyone in the field knew about it. As I approached the bar, I exited my unit and went to the entrance. Within seconds I had a back up, and I could hear the sirens from the distance and I knew many more units would be arriving. I went inside, and there was a man on the floor, and I immediately went to the man, and began to give him CPR. I was relieved within a few minutes by the paramedics, and as I stood up, one of the guys said, "hey", you've got blood on your face around your mouth. I went to the bar, and spotted a glass of water, picked it up and threw it on my face. Then someone yelled" "Hey", the guy that stabbed him went out the back. I did not give a second thought to catching aids or anything else. I was hoping to save a life.
I immediately went out the back door, and as I did I walked up the driveway where my Sergeant has arrived and he yelled' "Smith", set up a grid. A grid is what we set up to cording off the area to help avoid the suspect from escaping. After it was set up, an hour had passed, the victim was pounced dead, and off to the morgue, the bar was closing, and the officers were in their assigned positions and area. My FTO taught me well, so I often thought of the training he had put me through that at the time I thoughts was out of line, but I was grateful for it now.
I just felt something wasn't right, if you could picture the lower part of the lots where searching was near an alley and it was pitch dark. Underneath the bar, was a carport where the dumpsters were pushed way back. I could see two of the officers I knew that I had assigned to do a grid in the adjacent yard. With their backs turned against me from the distance, walking in unison back and forth, I heard a dog bark and my gut feeling was that something wasn't right, and that I needed to check under the carport area.
Something told me to wait, (I'd like to give that to my guardian angel) the same voice I had heard that I described in one of my first post as I made a traffic stop.
Suddenly I saw the top of the dumpster open and I saw a white male attempting to crawl out, and I knew at that point I had the suspect. I waited a few more seconds and realized he was eyeing the officers with their back to him, and he was in possession of a switchblade. I immediately drew my weapon, pointed at him, said some words I would not say today, and I basically said in a loud voice " if you move I will shoot you", I won't use the words I used then. Within seconds, the two offices who were doing the grid search turned and came towards the suspect, yelling for him to drop the knife.
"He" did and within minutes he was in custody. I took a sigh of relief as I could feel my heart pumping up through my throat. After securing the suspect and my partners took the suspect off to the unit standing by, the Sergeant approached and said, " Smith", what were you thinking? I said, I was thinking, I want to go home to my daughter tonight, something my FTO who had taught me well, and I will never forget him, would always say, "Make sure you go home to your family".
When they got the suspect to the station and I finally arrived after securing and clearing the crime seen, the guys called me into the debriefing room and said, "Hey Smith", you have to see this. I looked up to a video they took of the suspect and the questions asked of him, "Why did you give up so quickly?" He said, because the sound of that female officer's voice made me realize she would have shot me for sure if I had taken another step". I found out later that this suspect was a well-known high-ranking biker belonging to a club known as "The Hells Angels."
Twice my life had been spared because of intuition and what I choose to believe was because of the intercession of my guardian angel. Each time I always thought of my daughter waiting for me at home, and thanked God for letting me go home to her.
May all the officers who have given their life to protect and serve, may you rest in peace. We will never forget.