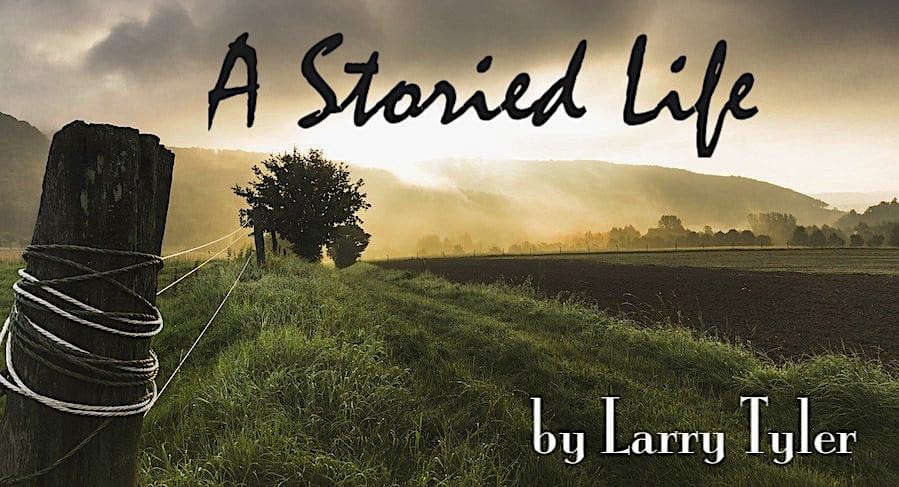 It was a night that made you feel like the light had left this world, and while Glynn Marsh was not far from Saint Simon, it felt like I had been riding for hours.  My hands were numb from holding the Harley on the long stretch of road.  The ancient oaks covered the road and it seemed like I was trapped on this lost highway, a highway to the deepest depths of the underworld.
The road became even darker, and potholes bounced the Harley more and more as the holes got deeper; it was like I was riding through craters instead of blacktop.  A single light pole lit a sign printed with the words "Heaven's Gate" and an arrow pointing even deeper into the forest.
Far into the distance, I saw a gate perched on the high ground.  You could tell at one time that it was magnificent but now in need of repair as if it were forgotten, unused, and without purpose.  Near the gate was a bench made of stone and sitting comfortably was an old man, weathered and grey.  He stood up and smiled as I coasted the bike to the gate.  With a voice deep and gravely he said "welcome I have been waiting for you to come."  My name is Peter and I know a lot about you.
Peter told me that it once was crowded here, people lined up as far as the eye could see.  They were all waiting to walk through Heaven's Gate.  Often loved ones would be waiting for them, even their pets.  Sadly, people stopped coming, stopped believing and honestly many didn't know or didn't believe in Heaven's Gate.
I told him that I believed and knew one day I would see this amazing place, but I was a bit sad that no one was here to help me, to guide me, and welcome me to this place I had dreamed about all my life.  Peter said that he knew of my good deeds, my kindness, and most of all my faith.  He pointed to the gate and said I could walk through if I was ready.
I told Peter that I had so much more to do, having retired and sold The Writers Café, I would never have to work again.  I had planned to be a Ghost Rider, traveling the lost highways from town to town finding ways to make a difference.  Peter held out his hand and I stepped back toward my Harley.  The Gates were fading, and shimmering; Peter smiled while turning away and walking back to his bench.
The Harley was not there, the Gates, the road, and the oaks gone.  I felt the light letting go of its pull on me and the darkness surrounded me until I could not take a breath.  I slowly awakened realizing my hound dog was licking my face and I was in my cottage.  I could hear the ocean and smell the salt air from the marches. It was a new day, a new beginning, and the possibilities were boundless.
I knew I had work to do, and today was a good time to start.
Coming soon: Chapter Three – The Steeple  
Chapter one: The Lost Highways | BIZCATALYST 360°