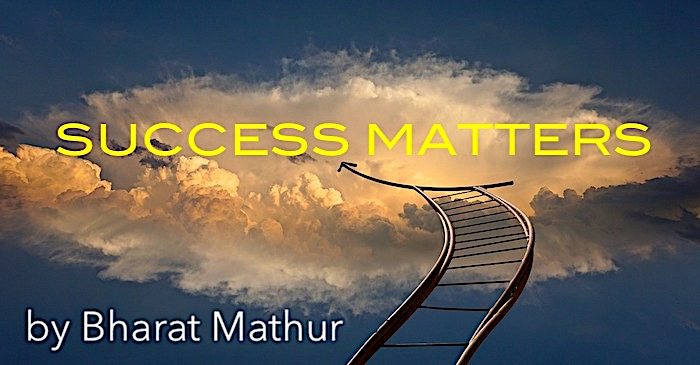 Change is good, but dollars are better.

–Author Unknown
Congratulations, Dear Readers, on coming with me this far! In keeping with the Universal Truth surrounding 'Change,' here is a quick peek at the wisdom so generously shared by some of the most outstanding achievers. But, before we do that, let us not forget, we are enjoying these pearls as part of my confessional in a Series. I am sure you will chuckle at the pun in the above quote. However, the power of change is timeless as well as pervasive. History stands witness to the upheavals that change keeps pounding on this planet since time immemorial. Whatever we see today may not be there after some time, same as what used to be there before, but is gone today.
We can safely apply the above principles of change to our daily lives. To assist us further, we do have the wisdom of our parents, guides, coaches, and achievers in precedents they set for us and their sage advice. We have already covered some of these messages, along with anecdotal references.
Starting with an easy formula to create and maintain a proper balance in life, we must appreciate the impact of focus, concentration, and observation. Looking back at my notes, collected through half a century of change and some, I found the following Arabian proverb: "A fool may be known by six things: anger, without cause; speech, without profit; change, without progress; inquiry, without an object; putting trust in a stranger, and mistaking foes for friends." The message related to 'change' is exact in that it demands progress. Change without progress may be a fools' pastime. Still, those with discretionary power at their disposal would like to see growth before accepting any change. The freelance sportswriter Robert C. Gallagher had something interesting to say about 'change.' In his words, "Change is inevitable except from a vending machine." 
Amelia Earhart, the first female aviator to fly solo across the Atlantic Ocean, gave us a powerful message: "The most difficult thing is the decision to act. The rest is merely tenacity. The fears are paper tigers. You can do anything you decide to do. You can act to change and control your life, and the procedure; the process is its own reward." It has been more than forty years since the plane she was flying disappeared from the radar screens. She was barely that age herself at the time. But her courage continues to inspire women to take the helm of challenging vocations, even as dangerous as flying fighter jets. Well, I may not be fit to follow her path in real life, but her grit continues to be my 'Mantra' and shall always be at the top of the list, no matter what.
The next best inspiration came from George Bernard Shaw after that of my elders. His invocation to man's tenacity gave a massive boost to my productive capacity. Here's the quote that worked for me, and still does: "People are always blaming their circumstances for what they are. I don't believe in circumstances. The people who get on in this world are the people who get up and look for the circumstances they want, and if they can't find them, make them." 
My journey of life thus far has been that of an inquisitive nature. I have made every possible effort to discover the underlying facts, values, purpose, and indirect cost of actions, activities, pastimes, relationships, and other related subjects. Naturally, I had to face the 5W's lots of times. I am referring to 'Who, What, When, Where, and Why.' With time, I added the sixth dimension of 'how.' This awakening came to me from these unforgettable words from Rudyard Kipling, the late 19th-early 20th-Century English journalist, poet, and short-story writer. Here are those gems for you to treasure: "I keep six honest serving-men: They taught me all I knew: Their names are What and Why and When and How and Where and Who." If only we decided to ask ourselves these six questions, I am optimistic that the results will be far more favorable than acting without such analysis.
Before I close this segment of my confessions, kindly allow me to borrow a valuable quote from Samuel Johnson, the 18th-Century English writer with a penchant for a wide range of literary pursuits. In his words, "Life consists not of a series of illustrious actions or elegant enjoyments. The greater part of our time passes in compliance with necessities, in the performance of daily duties, in removing small inconveniences, in the procurement of petty pleasures. We are well or ill at ease, as the mainstream of life glides on smoothly, or is ruffled by small obstacles and frequent interruption." 
It is my hope, and I also believe that you, the discerning readers of these 'confessions,' would find some lasting value. If not, please feel free to send me your brickbats without fail.
Thank You!