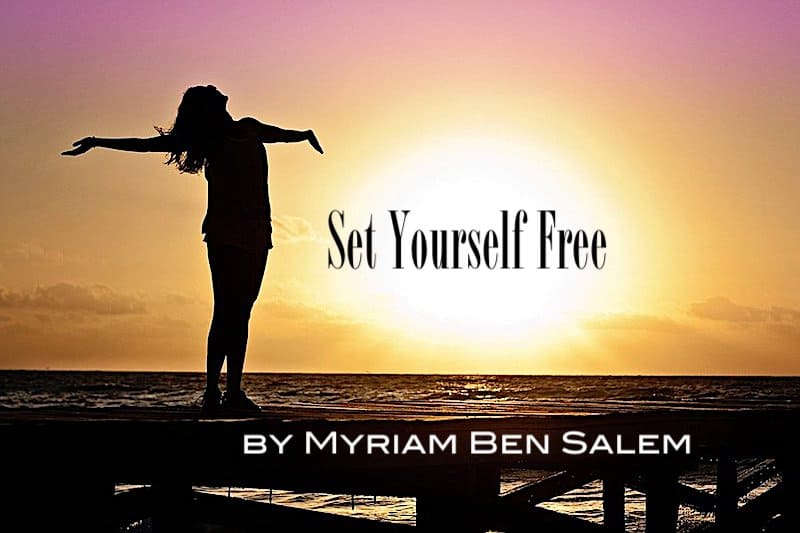 Serving others to the highest levels will make you wealthy before you start noticing it. When you're trying to make money, if it begins & ends with money, it will be a short-term victory. But if it's about transforming lives, then the win will keep going and growing.

~Lisa Nichols
Shall we dig in and try to understand the meaning of this Victory a bit? Let's start from the beginning, shall we?
What is money?
"Come on Myriam! Are you kidding me?"
I am not. I thought some history might be interesting! Those are small extracts from a masterpiece going by the name of "Sapiens A Brief History of Humankind" by Yuval Noah Harari:
"Money was created many times in many places. Its development required no technological breakthroughs — it was purely mental revolution. It involved the creation of a new inter-subjective reality that exists solely in people's shared imagination. Money enables people to compare quickly and easily the value of different commodities to easily exchange one thing for another and to store wealth conveniently. Money is thus a universal medium of exchange that enables people to convert almost everything into almost anything else.
Money is based on two universal principles:
Universal convertibility: with money as an alchemist, you can turn land into loyalty, justice into health, and violence into knowledge.
Universal trust: with money as a go-between, any two people can cooperate on any project.
These principles have enabled millions of strangers to cooperate effectively in trade and industry. But these seemingly benign principles have a dark side. When everything is convertible, and when trust depends on anonymous coins and cowry shells, it corrodes local traditions, intimate relations, and human values, replacing them with the cold laws of supply and demand."
In this article, I will explore how we can use money with integrity that is without compromising our values and relationships.
Money and our four life dimensions
Money is a contribution to reach and maintain the balance between the four dimensions of life:
Physical: healthy body, self-discipline.
Mental: continuous learning, growth, creativity, vision.
Spiritual: direction, what we stand for, principled legacy.
Social/Emotional: learning to own our emotions and regulate them, active listening, building trust, and healthy relationships, passion.
"I am confused, Myriam! Would you be more explicit, please? How is that supposed to be related to my happiness/fulfillment at all?"
If we don't have money, I would say there will never be room for real happiness/fulfillment despite all the gratitude we could be having in our hearts. Why? Simply because we won't be able to nurture any of the above dimensions. We will exclusively be trying to survive.
For the sake of clarity, I am not talking about the pure joy displayed by some underprivileged people. Those pure moments we can observe and love are stolen from the universe and will always be instant. When we're so anxious about how to afford dinner for kids, we can't find time for self-care… This unfairness is making my heart bleed, but this is a story for another time.
On the other side of the spectrum, if we center our life around money and make it our purpose, what would happen? The more money we'd make, the unhappier we'd be. Why? Because we would never be in peace. We would be unable to feel worthy unless our wealth is continuously growing.
We would have no time & energy left neither for ourselves to grow as a person nor for relationships. We would be worried and stressed out all day long about the risk of losing our wealth and becoming nobody. We would be doing horrible things, harming so many people. We could feel guilty — even though some evil people are simply remorseless. In any case, we would not be able to control our lack of ethics.
What if you are principle-centered?
What happens when you commit to the homework of destroying your limiting beliefs about yourself & the world? You move back to the original Principles Center. You find out what you truly stand for. You start loving yourself instead of being ego-driven. You become confident about the kind, humble, grateful, authentic, principled, vibrant, passionate, compassionate, vulnerable, quick to an apology, and the free & brave warrior you are.
Only then would having money make you happier and more fulfilled. Having enough money to pay your bills and live decently will make it possible for you to start such a holistic transformation in the first place. Then, it gives you access to build and maintain your four dimensions' balance. The most obvious example of which I can think is being able to afford the gym's subscription so that you could nurture a part of the physical dimension.
Your new Center will give you such internal security, a clear direction, the possibility of perceiving every single experience as an opportunity to expand yourself and continuously grow, and power limited only by your understanding of the Principles.
Consequently, having money will merely be mean to facilitate executing more easily on your life mission, which is much bigger than yourself.