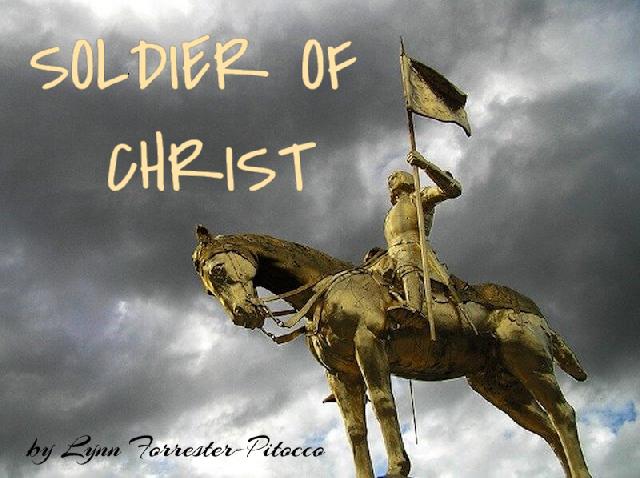 Hat's off to Women's History Month, All Women…
I am not one to boast about my accomplishments, but my husband insisted I write about this time of my life as a cop, during Women's History Month, so I agreed.  I hope you enjoy the story…
It was a very hot day in Orange County California, the temperatures were to hit the high 90s.  With camo gear on, and all the gear to carry, I was already tired, to say the least.  The SWAT team was all guys, no females, as we headed out to the United States Marine Core Base at Camp Pendleton, for a SWAT exercise. The morning exercise consisted of repelling off a 100' tower used for Marine training.  I had previously approached the Lieutenant in charge of SWAT. I asked; Lieutenant I'd like to apply for "SWAT."  At first, I could tell I was being ignored but stood my ground.  Again, I stated, "I'd like to apply for "SWAT" Lieutenant".  This time he turned and looked at me and said, "Smith, what makes you think you have what it takes to be on SWAT?" I replied, "well sir, I just came back from participating with the Police Olympic Shooting Team, representing our department that we placed well in and won a trophy. In addition, I have medical experience, and you have a need for a medic on the team. I have handled all police situations so yes; I think I can handle being on SWAT.  The Lieutenant got a smile on his face, and said, "I'll tell you what Smith, "we are having a SWAT training exercise and a test for SWAT applicants this weekend at Camp Pendleton. You can apply, and if you can pass the SWAT applicant training test, then you can be on the team".  Lieutenant warned me "if you pass the test then you are on the team." Sir, yes Sir! I immediately replied, "sir, yes sir".
I thought to myself, great!  I can do this!  I figured the guys all knew me, and they had worked with me on the streets. I had been their follow-up officer many times and had earned their respect.  On the following Saturday, the SWAT applicants and team drove to Camp Pendleton.
Senior SWAT instructors explained the obstacles we would face, a live fire requirement, required for the obstacle course. I could tell that all eyes were on me, standing as the only female among those of the elite SWAT members. Each team of two applicants was followed by a SWAT instructor.  Each team would have 15 minutes to complete the course. One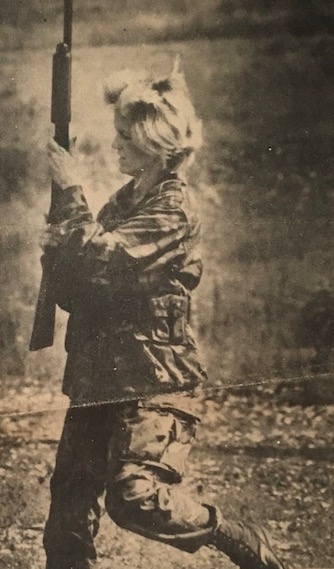 applicant would be armed with a 12-gauge Remington model 870 pump action shotgun. The other applicant would be armed with an M15 AR.  Both applicants would have their 9-millimeter semi-automatic handguns.  All the SWAT team applicants were paired in two officer teams. I was paired up with officer Chuck who had been hired shortly after I was.
The temps were already causing all of us to sweat, as the humidity climbed.  We were instructed to button up our Cami shirts all the way to our neck and sleeves and to blouse our trouser legs into our combat boots. This was a precaution to avoid snakes, and rattlesnakes, that we might encounter. I showed no reaction as I hate snakes, and I silently prayed that I would get through the course avoiding those slithering creatures.  If at any time either applicant of the two-man team felt they could not finish the course, we were instructed to tie a white handkerchief to the tip of our rifle, or shotgun barrels and wave it in the air. All weapons would be safely cleared, and we would be extracted from the course. This would be considered an immediate "failure".
As Chuck and I started the course, the temp was now hotter than when we began.  The Navy Corpsmen, (medics) followed behind the SWAT instructor who monitored each individual team. Parts of the live fire course required Chuck and me to crawl on our bellies.  We had to work as a team to decide on cover and movement, one by one.  We had to accurately hit designated targets.  I looked over at Chuck to coordinate our next move and I could see he was not well. His face was as red as a beet, and he was sweating like crazy, all the signs of heat exhaustion. I knew he was in trouble.
I yelled over to Chuck, "are you okay? What's wrong?" Chuck responded lethargically and said to me that he was out late last night and that he had too much to drink. I recognized it right away as "Heat Exhaustion, dehydration for sure.  I knew if we continued the course, it would be dangerous for him and so I decided to tie the handkerchief to my rifle and surrender. I knew that this would be an immediate failure, but as a Soldier in Christ, my priority was my partner. The SWAT instructor saw the white handkerchief and saw that officer Chuck needed medical assistance.  The evac vehicle was called and Officer Chuck was helped into the vehicle.  A second vehicle was dispatched to pick me up.  As we entered the command area, I could see and hear from a distance the guys were gathered, laughing, and talking among themselves. I did not know at the time that they had wagered money against me, for not successfully completing the course.  I saw a collection of bills they had thrown into a small pile on the ground.  As I got a little closer to the command center, the other SWAT officers were quiet and still.
Money did not exchange hands, and the pile was not touched.  I just looked at them, smiled, and casually walked away.  I knew I failed the test but would try again in the future.  Suddenly the Lieutenant appeared and looked at me saying, "welcome aboard", officer Smith, you are on the team.  He further explained that I had made it because I had made the right decision to care for the welfare of my partner first.  He then said that the "T" in SWAT stands for Team, and he was proud of my unselfish decision. – I was gladly received as a member of the SWAT team. As a side note, to this day, "I still hate snakes".
To my knowledge at the time, I was the first female on any SWAT team in California.
Hats off to all the women, we continue to make history….