Many entrepreneurs find that they build their business to a certain point
after launch and then it just seems to get stuck in slow-growth mode. Even worse, sometimes growth stops altogether and it feels like you're going backward.
If you're in this boat, it likely happened because you got so busy working in your venture, handling everyday tasks and putting out fires, that you just haven't found the time to work on growth strategies. You may also have large family commitments, and find yourself being pulled in all sorts of directions throughout the day.
Don't despair if this is the case. There are plenty of strategies you can implement to kick-start business growth and get more and more sales coming in. Read on for some key ways you can get your venture firing on all cylinders again today.
Utilize a Team
One of the first things you should do is look for ways to surround yourself with a team of people who can help you to grow. There are various options for doing this. For starters though, and particularly if you have been doing most things yourself since you started the business, it is important to delegate tasks to others so that you have more free time to work on bigger-picture jobs.
You can choose to use employees that you hire within your organization, or workers who you outsource to (e.g., contractors, freelancers, and other businesses which may specialize in the area you want help with). Take advantage of other people's skills, time, knowledge, and contacts and you will be able to build your venture much more quickly than you would if you kept trying to do everything by yourself.
Apart from outsourcing work, don't forget that you also want to find mentors and advisors who you can turn to for help in various aspects of your business. These people can provide you with support and a safe space to cry, vent, express your concerns, or otherwise get on top of the many emotions that can come with entrepreneurship. They can also help you to come up with solutions to problems, see new opportunities, find ways to streamline processes, deliver more to your customers, and so on.
Concentrate More on Sales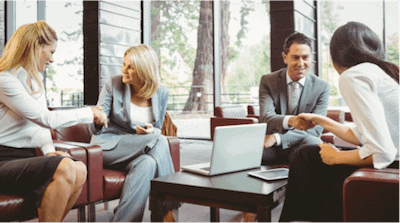 Another key way to kick-start your company's growth is to simply make sure that you and your team actually spend more time than usual on sales. If you're like a lot of business owners, you probably get so busy working on day-to-day tasks that you forget about placing importance on generating new leads and converting enquiries into sales. Alternatively, perhaps you just really don't know what you're doing when it comes to the sales process, or feel too shy or lacking in confidence to tackle it.
No matter where you stand on the subject of sales, this isn't an area that can be neglected if you want to grow your venture. Keep in mind though, that as mentioned above, you don't have to do everything yourself. You might have specific sales staff in house who you can prompt to start getting better results (put some KPIs in place to help with this), or you could outsource sales processes to specific firms or contractors who specialize in the area.
If you want to tackle this function yourself, it's time to start picking up the phone, arranging meetings, sending emails, attending relevant events, following up with contacts and customers, and otherwise networking and getting "out there." This will help you to not only generate new interest in your firm but to also obtain more repeat business from past clients.
Learn New Skills
Lastly, something you'll find when you examine some of the most successful entrepreneurs across the globe who helm organizations which grow every year is that they have a growth mindset themselves. That is, these leaders are continually looking for ways to learn new things, develop new skills, and get more experience.
A good way to go about this is by enrolling in some type of continuing education program, such as an advanced online degree, that is focused on entrepreneurship, leadership, management, and the like. These types of studies can teach you about a wide range of helpful topics, including accounting, economics, marketing, sales, human resources, IT, and more.
If you don't feel ready for structured study, you'll find there are plenty of other sources of information. You can read books, blogs, newsletters, magazines, and reports; check out podcasts and videos; or attend industry events, seminars, workshops, conferences, courses, talks, and other types of educational events. It also pays to look at joining relevant business associations and clubs where you can learn from other entrepreneurs and guest speakers.