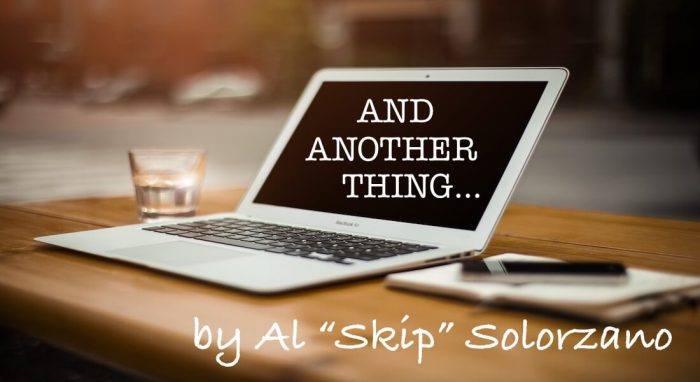 I recently watched a television commercial that drove me nuts. The question posed on the screen "Cinco is Coming Are you Ready" – Excuse me? According to the ad, it's no longer Cinco De Mayo, it's now been abbreviated to one word – "Cinco" with images of Corona beer, tequila, limes, and avocados – Come on now!
In the 70's during my college days, I was actively involved in the Chicano Student Union. To celebrate our heritage (and have a good time), we hosted a festival to recognize Cinco De Mayo. I learned as a kid, as most Mexican-Americans did then what this event commemorated, underdogs winning the significant battle of Puebla – spoiler alert: they lost the war with the French. Yet most of us were inspired by the theme despite all odds; we could promote our heritage, advocate for equality and embrace opportunity.
Now Cinco De Mayo has reached the point of marketing ridiculousness. I can't count how many times I've received a "Happy Cinco De Mayo" greeting or asked what I planned to do on Cinco De Mayo. I mean think about it, I know how Americans respect the valiant efforts at the Battle of the Alamo, but it would seem so tacky to start saying "Happy Alamo Day" on March 6th – Orale (English translation: Come on now)!
Exploitation at Party City
Last weekend I happen to stop at Party City. As I wandered through the aisles I came across a Cinco De Mayo themed section. In looking at the decorations I became annoyed by some of the product tags. According to some ad slick displays, one should wear a sombrero and a fake, over-sized mustache on this holiday. Sorry folks this is not acceptable! Now, I didn't check any other ethnic holiday sections, I wonder how Party City is marketing Juneteenth?
National Hispanic Day
Back in my early corporate days, I encountered some "You've got to be kidding" moments during meetings in how to market more effectively to Hispanics. One new manager suggested the company roll out a promotional campaign on Hispanic Day (Cinco De Mayo – so insane, you can't make this stuff up). One Latina without any marketing background had just been assigned to support the Hispanic segment and her suggestion to reach Latinos was to advertise in calendars. This person stated that every Hispanic she knew had a huge calendar in their kitchen, usually distributed by a taqueria or local neighborhood store that sold Mexican products. I noticed how several of the non-Hispanics in the room were nodding as if this seem logical. I mean it was true many of my family members had calendars in our kitchens, but ours were from the local Catholic Church – Ever notice palms given out during Palm Sunday services seem to get attached to these calendars.
I always wondered if I wasn't in the room to argue against the calendar that day the company might have gone that route or maybe, start distributing corporate messages with former President Kennedy images on decorative blankets that you'd see on many sofas – even my great-grandma had one in her living room (I wonder what she would have thought of Andy Warhol?). Back in the 60's Mexican-Americans seem to have the utmost respect for JFK, yet I'm not sure if it for his political views (despite being of the same political party I never saw any blankets or pillows with images of LBJ), but that he was the first president to be of Roman Catholic faith and his wife Jackie spoke fluent Spanish. Anyway after his assassination, JFK's image was on couches everywhere – JFK was the man!
La Bamba
Back to Cinco De Mayo, I'm surprised in a world where everything seems abbreviated it's not referred to as CDM yet? I recall being asked last year what I had planned to do for Cinco De Mayo? Without a "blink of the eye" I wanted to reply that our family planned to start the day headed to Target or Walmart where we would select a pinata (Dora the Explorer or maybe Sponge Bob), later decorate our outdoor plastic cactus (nopales) with lime slices and jalapenos shaped LED lights; eat nachos; "drag the main" in the family low rider; watch the American Me marathon on AMC; and end the day singing La Bamba in 3-part harmony.
Aside from the "pitfalls" of our society in not spelling out what we're selling; caring more about the gift wrap than what's inside the box; and living in an ever-changing electronic (or battery operated or solar powered) world, yes sometimes the one shoe marketing approach just doesn't fit all……then sometimes it does.
---
Schedule "Becoming a Board Member" Training
Prepare and empower your employees' community involvement via board training offered by Solorzano Communications Group. Available in ½ and full day formats; these sessions are designed to provide basic orientation and invaluable insight to consider when serving as board members in your respective communities; and most importantly, represent your company with responsibility, ethics and integrity. Now scheduling "Becoming a Board Member" sessions; please call or text today, at 510-367-8163 for availability or more information. Sessions are also available for conference workshops and business seminars