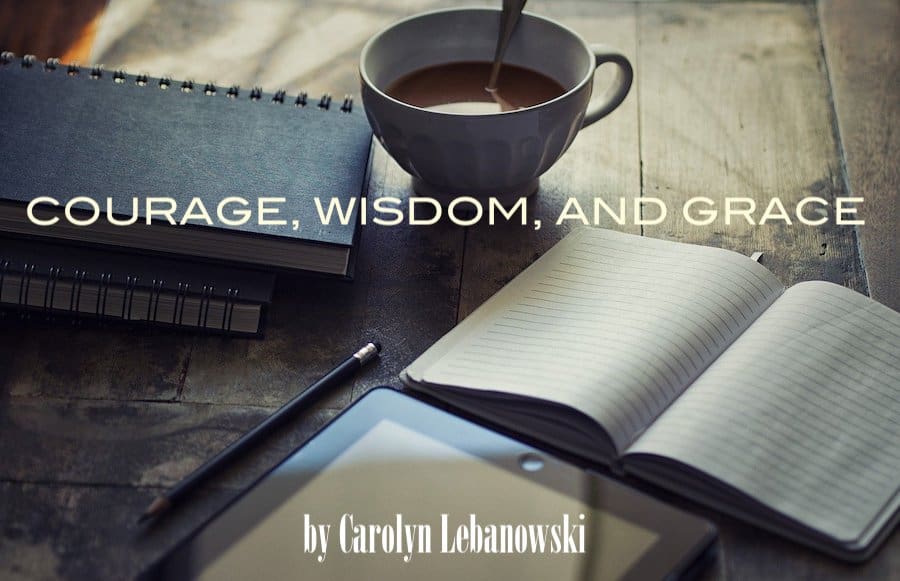 Today is the oldest you've ever been, and the youngest you'll ever be again.

~Eleanor Roosevelt
gracefully
/ˈɡreɪsf(ə)li/
adverb
in an attractively elegant way. "The boat glides gracefully through the water"
Although I may be getting older, it is my mindful intention to grow gracefully. It is no longer about the number of years I have lived, but more laser focus on the 'beingness' while I am here.
There is a deep calling to relax and surrender to what is in front of me, without resistance or justification. I want to be able to take the perceived 'struggles' in stride and saturate myself in 'what is', not 'what happened'. I want to absorb myself in more mindful moments when doing the small things, taking in the details that I have rushed past in the past.
This chapter is calling me towards larger degrees of wisdom, ease, and grace.
It is not 'slowing down'… it is 'living higher'. I am merely changing the direction of what occupies my thoughts, with greater attention to moments vs the end game. My desire is to step out of chaos and into simple seconds of grace.
The Tao Te Ching, written by Lao Tzi is a Chinese text compiled around the fourth century B.C. that is the foundation of Taoism, makes this point with elegance:
People would be content
with their simple, everyday lives,
in harmony, and free of desire.
 When there is no desire, all things are at peace.
My life is forming a full circle and I am grateful for every stage and cycle.
I have a loving and wonderful family, a successful career and a lifestyle that has served my physical, emotional, and spiritual needs. I have reached my personal version of 'success'.
And it is here where the true authentic and brave journey begins…. Being vs Doing.
Life cycles are not predetermined but do have a natural rhythm. We all arrive at our starting and endpoints based on our life choices or personal preferences. I am far from done… just mindful of the time I am here.
On this day for me, I am focused on one chapter:
While I am Here….
Recognize my '3 feet of influence'…
Stepping up and paying attention to how I am showing up for those I love the most and the strangers I have not yet met. It is important to me that my husband, children, and closest friends understand how deeply they are loved and how they have changed me as a woman and a human. My other driver is to connect more with those who cross my path.  From work, grocery shopping, eating out, or walking in the park, I will most likely have someone 3 feet from me. What will I say or do that could possibly make a positive impact that could be the ripple effect in a world of harsh realities? It is recognizing the open doors to find connection with strangers, lending a helping hand, sharing a compliment, offering a greeting of warmth and acceptance, or finding random ways to inspire, encourage or support.
Bottom line… I want to show up and love boldly, fiercely, and unapologetically….
The Dali Lama has captured it perfectly:
Every day, think as you wake up, today I am fortunate to be alive, I have a precious human life, I am not going to waste it. I am going to use all my energies to develop myself, to expand my heart out to others; to achieve enlightenment for the benefit of all beings. I am going to have kind thoughts towards others, I am not going to get angry or think badly about others. I am going to benefit others as much as I can.

~The Dalai Lama
This is my new compass for a life well lived…
I am committed to spiraling up every day and growing with grace at every opportunity.