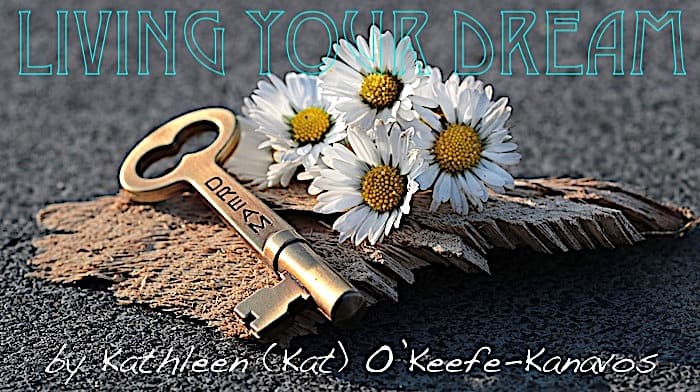 Coincidence is right up there with Synchronicity when it comes to generating more questions than answers. My guest writer for November's Veterans Day is a guest who has shared his memories with us a few times before, Dan M. Vannatter, COL USA (Ret). The great thing about memories is they keep the past alive, and all the people in it. This month we remember those who served our country and their families who served in a different way-as a support system.
This is Dan Vannatter's Story:
Vietnam, August 1970. Massachusetts BOQ. Dinner for Four.
I had graduated from Engineer Officer Candidate School (OCS) at Ft Belvoir, Virginia 10 months prior and following a short Basic Intelligence Course at Ft Holabird, Maryland, I deployed to Vietnam in January of 1970. My first assignment in Vietnam was to the US Army's Special Security Group in MACV Headquarters (Military Assistance Command: Vietnam). I spent a little over six-months there handling the often-classified privacy communications of MACV's General Officers, including the COMUS, General Abrams (Commander of US Forces).
Following the military activity that Spring referred to at the time as the Cambodian Incursion (another interesting story itself for another time), I was assigned in July as the Executive Officer of the Special Security Detachment in CanTho, a medium-sized town in the Mekong Delta. My boss was Captain Ed Baisden, the Detachment Commander. CPT Baisden and I bonded immediately and I quickly learned the mission and procedures of our detachment. We directly supported the Commanding General of the Delta Regional Assistance Command (DRAC), his deputy and several US Government Senior Executive civilians, including John Paul Vann, with their classified private communications.
As I settled in and learned the routine of our office, e.g., morning intelligence briefings, receipt and delivery of private eyes-only messages, protection of highly classified materials, I developed a great respect for the demeanor and work-ethic of CPT Baisden. I was learning daily and looked forward to several months under his tutelage. However, that was not to be the case. CPT Baisden's tour was ending.
CPT Baisden informed me that he was being rotated back to the United States and that I would soon have another boss, a Captain named William Foley. I learned from CPT Baisden that CPT Foley was already "in-country" and was going through in-processing and orientation at the Group headquarters at MACV in Saigon. He told me that the two of us would take a helicopter from Can Tho to Saigon later that week to meet CPT Foley, drop off CPT Baisden to out-process prior to his Vietnam departure, and then return me and CPT Foley to Can Tho. We would stay in Saigon for a couple of days and we would have dinner with CPT Foley on our second night there.
Though I had some level of trepidation about losing my boss who I had come to both respect and admire, I was also curious to meet his replacement. CPT Baisden told me we would have dinner at the Massachusetts BOQ that evening. I asked him if it would be acceptable for me to invite a guest, a young Vietnamese lady I had met while I was working at MACV (she was a telephone operator for USAID, the US Agency for International Development). She spoke perfect English and we had become good friends before I left Saigon for Can Tho. CPT Baisden thought that would be a great idea and I called and invited her immediately. She accepted and agreed to meet us at the BOQ at 1900 (7:00 PM).
The Massachusetts BOQ had a fantastic dining room on the highest floor that rivaled some of the best restaurants in the US; great service, superb food, and better prices, way better prices! We all arrived on time and were seated at a table for four, looking forward to a wonderful meal and some interesting conversation. I made the introductions and we began the evening with light cocktails and getting-to-know-one- another banter. Each of us, to include my guest, were active participants in our discussions. Just prior to the serving of the main courses CPT Baisden revealed he was exceptionally happy to be able to go back to the States at that point in time, for he was going to be able to celebrate his birthday with his wife, a celebration he had missed the previous year.
We all expressed congratulations to CPT Baisden and one of us asked him when his birthday was. Cpt Baisden then smiled and said that his birthday was September the 15th. CPT Foley began laughing and said his birthday was also September the 15th. We all began to laugh at that point and we nearly roared when I made my announcement…… My birthday was also September the 15th. At this point incredulity overtook the laughter and we were about to engage in a "you're bull-shitting me" discussion, when……. My young Vietnamese female friend said rather demurely and with a barely audible, almost apologetic, voice that her birthday was also September the 15th.
Well, what followed was a massive brew-ha-ha as we all reached for our wallets and produced identification cards that showed all four of us were born on the same day in September, the 15th.
We laughed and laughed and made certain everyone seated near us knew why we were being so boisterous and having such a remarkably good time. That evening was so incredible. There may have been other events, dinners, celebrations, meetings, etc., where two people had the same birth date, but I seriously doubt if there has ever been a dinner where all FOUR at the same table shared the same birth date.
Maybe this was the Greatest Coincidence of All Time! I think so.
Thank you Dan M. Vannatter  COL USA (Ret) for taking the time to share a wonderful story with us about coincidence in military life. There is nothing better at keeping a memory alive than a good story. Thank you again for sharing yours with us.