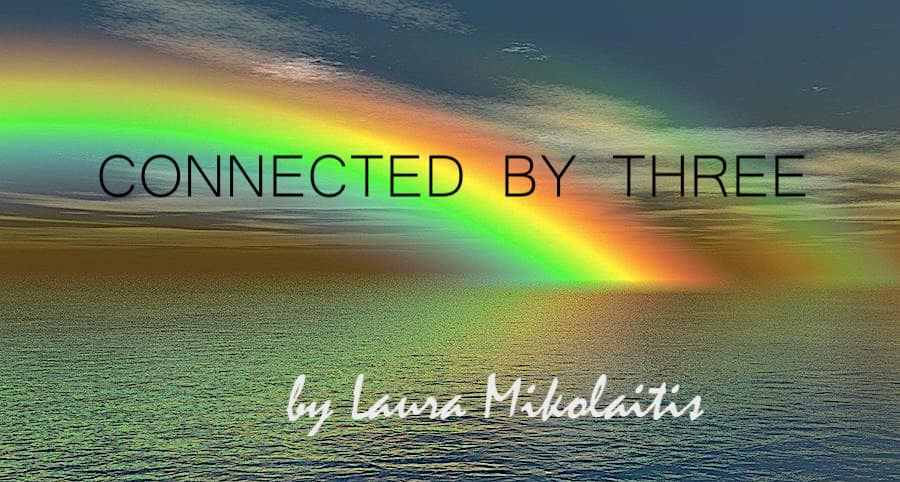 Written during the Corona Virus Pandemic with the hope of bringing a smile to someone's face – or at least provide a short distraction during these challenging times. Stories are created based on one-word prompts that were submitted by friends. Each friend is assigned a character name and I develop a short fictitious story that integrates and upholds the word.
Paige Lester: Grateful
Paige sat down on one of the river stone benches in the garden dedicated to Art and Dottie and waited. She loved that this spot came alive with mountains of magenta-colored dianthus, beautiful yellow roses, abundant hydrangeas, and trellis' full of lavender-colored sweet pea – and she knew that Art and Dottie would too. The flowers, like this place, were symbolic, after all.
Paige had been here many times before but under different circumstances. When she was younger, she would come to race around the track that surrounded the pond or to play a game of pick-up soccer at one of the nearby fields. Later, this would be the place that Paige would come to for inspiration – and to walk the many trails that Art and Dottie had so joyfully created over the years.
"I've been coming here since I was nine," Paige thought to herself as she took in this place with a new appreciation. Her parents first brought her, and her older sister Colleen, to teach them how to fly kites. It was their escape from the city, and Art and Dottie – the landowners –  always made them feel like family.
"Right over there, in that wide-open field with the grass so green and plush you couldn't wait to kick off your shoes and walk around is where your mom and I first learned how to fly a kite," Paige said to her niece Delia who had joined her on the bench.
Delia looked out at the field, admiring the way it crested against the horizon, especially beautiful against the backdrop of such a gorgeous summer day. Breathing in the fresh air, and with a smile a mile wide, Delia turned to her Aunt.
"And did you, Aunt Paige. Did you kick off your shoes?"
"Eventually," Paige said with a nostalgic sigh and surprised that Colleen hadn't shared the story.
"Eventually? What do you mean by eventually, Aunt Paige? It must be a good story considering the whoop of a sigh you let out."
Paige hesitated for a moment before answering Delia, her heart still in that place of tender recollection – and grateful for this time with Delia – especially here. Paige started to speak, "Well, I," and then she realized that Delia had wandered off and over to the field.
Paige smiled as she watched Delia, her heart exploding with love. She recognized so much of herself in her niece, and laughed at her innate curiosity – the same that Paige had – and that inextricably connected them.
Paige observed as Delia found the exact spot in the middle of the field to kick off her sandals, and she began to swoosh her feet in the grass – effortless in her movement and nothing but joy on her face.
"Delia," Paige yelled over as she headed to the field.
The grass was so soft and vibrant green. It smelled of frivolity and youth, and it felt like a lush carpet underneath your feet – except that it was cool underfoot and even a little ticklish.
"It was on my sixteenth birthday. On a day a lot like today. I came with your mom and a few close girlfriends. We brought blankets, food, some sparkling drinks, and Colleen surprised me with strawberry lemonade cupcakes with the most decadent buttercream frosting. When we got here, the field was more beautiful than it had ever been, and a huge sign hung right about where you are standing that said: "No Shoes Allowed!". So, we complied because it was Dottie and Art, after all, and we were always respectful of their wishes. Besides, we couldn't resist – it felt like the thing to do on such a carefree day. I'll never forget the way it felt taking that first step onto the freshly mowed field. The grass was so soft and vibrant green. It smelled of frivolity and youth, and it felt like a lush carpet underneath your feet – except that it was cool underfoot and even a little ticklish. But it was the feeling that I had when I walked around, with the sun so warm beating on my skin, the sky so incredibly blue, and the earth against my bare feet – that made me fall in love with this place and going barefoot in the grass. it was like magic, Delia, and so freeing."
"Kind of like now, Aunt Paige?"
"Exactly, Delia."
With their sandals in their hands, Paige and Delia headed back to the garden to welcome the others and say goodbye to Art and Dottie – forever grateful for the gift they gave them.