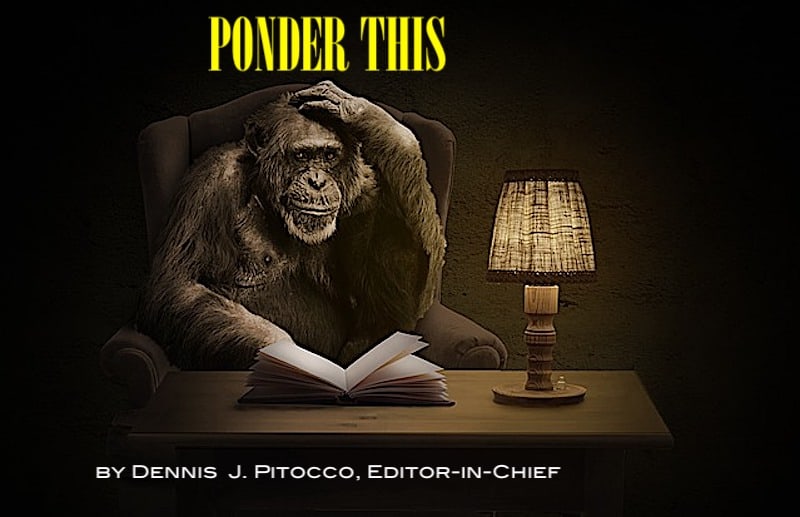 Over the course of publishing circa 22,000 Articles since the launch of this Site many years ago, we've been asked a lot of questions, but rarely has one stopped us in our tracks such as the following incoming query in recent weeks;
Do we have a bias?
Gee, we didn't expect that one. Nor should we have been surprised, given the media arena in which we participate. No doubt this query surfaced following the well-publicized cranking up of censorship by Facebook, YouTube, Twitter, and other social media giants, presumed to be painting us all with the same brush. Hmmm —Good question. Certainly timely and topical food for thought. So rather than simply dismiss the randomness or perhaps the inference of the question, we took it to heart as an opportunity to step back and ponder for a while. While it may come as a surprise to many, our conclusion was unanimous.

We Confess – The Answer is YES

In doing so, it dawned on us that the honest answer was "of course we do" or better yet, an unequivocal YES. And we concluded without reservation that our bias has pretty much overshadowed what we do and how we do it literally from day one. So we're guilty as charged, and it's time for a thoughtful confession. …
We confess to always putting our writers first. Period. We confess to an unrelenting bias towards exceptional writing and storytelling, as delivered by our band of 600+ writers worldwide. We confess an unrelenting bias towards removing all the bureaucracy (wordcounts, subject matter control, frequency mandates, etc. etc.) that gets in the way of inspired writers doing what they do best —write! We confess to presuming that our writers are capable of delivering powerful messages in thoughtful and creative ways, without the need for cumbersome guidance, frustrating delays, and unending roadblocks. We confess to emphasizing the quality of engagement across our distribution networks versus the number of "likes". Unlike all other publishers who simply publish and walk away, we confess to going the extra mile by sharing all that we publish across all of social media to amplify the visibility of our writers and the powerful messages they deliver.
We confess to having no advertisers or sponsors to pander to, nor a polarized Editorial Board whose music we must dance to. We confess to balancing our time between "publishing good stuff" and delivering pro bono, mission-critical services to good nonprofits across the globe via our GoodWorks 360° enterprise, seeking to offer a hand up versus a handout. We confess to doing whatever we can to rediscover humanity at its very best via our 360° Nation initiatives. We confess to a bias not leaning left, right, or center, but rather leaning forward "for good".  We confess to collaborating with every day in every way with a thriving "conscious community" where people are bound together by choice —not chance nor edict while remaining together because they want to. Because they embrace and enjoy listening, respecting, empathizing, and supporting without judgment. A community where they feel welcome and safe. Where authentic relationships that can be counted on without hesitation or reservation.
And since we're confessing, we might as well come clean and admit to a natural bias towards a fair amount of other "good stuff" beyond that which we publish, including; acceptance, joy, perspective, humility, gratitude, generosity, forgiveness, compassion, self-respect, faith, beauty, loyalty, spirituality, justice, love, pleasure, community, hope, recognition, service, kindness, determination, fairness, citizenship, trustworthiness, optimism, responsibility, happiness, reputation, humor, peace, wisdom, boldness, curiosity, authenticity, leadership, challenge, balance, courage, openness, fun, creativity, learning, competency, honesty, dignity, accountability, respect, growth, compromise, autonomy, adventure, success, contribution, friendliness, harmony, candor, tolerance, listening, empathy, and action.
So, borrowing from a popular eighteenth-century editorial; YES Virginia, we do (proudly) have a bias. …