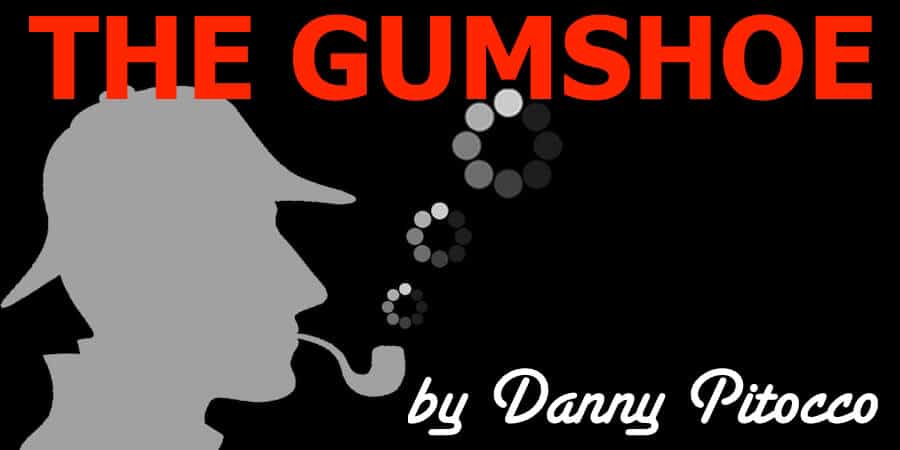 Gumshoe did some pondering on this quiet Sunday afternoon and he thought of folks who have made "understatements" that ended up being "overstatements" due to vicissitude of fortune.
Gumshoe thinks of an occasion when he clearly made an off-hand, innocent, careless, and thoughtless understatement that quickly became overstated; e.g., "When is the baby due?"  (The female recipient's reply) "I'M NOT PREGNANT!
Code RED! DEFCON 3! Gumshoe, exit stage LEFT! No way to clean up on aisle 7.
You see dear readers, just how an understatement can result in evolving into an overstatement without malice aforethought.
Gumshoe, who loves American history, remembers an offhand or maybe a flippant understatement of bravado that due to a Confederate sharpshooter's aim became an unintended overstatement. It was in May of 1864 during the American Civil War (some folks call it the War Between the States) during the battle of Spotsylvania Courthouse (Virginia). One 50-year-old Union Major General by the name of John Sedgwick (also known affectionately by the moniker, "Uncle John", by his troops was commanding the battle. General "Uncle John" was afoot (meaning not on his general's horse) and was viewing the active battle front.  One of his staff officers cautioned the general that he just might be a wee bit too close to the action.
General "Uncle John" dismissively retorted:
"They could not hit an elephant from this dis . . ."
Simultaneously, a Confederate rifle ball struck below the general's left eye and killed him instantly.  "Uncle John" was gone.  The general's joking remark was punched lined by that Confederate sharpshooter who definitely had the last laugh.  Sad but true in the perilous time of war.
Gumshoe opines that the time and place, along with the circumstances, will always determine our understatements to birth an "unintended understatement" that does not result in an "overstatement" with a BANG!
Well, that's the end of Gumshoe's ruminations for now dear readers. Always remember to love the ones who love you and even try to love the ones who don't.
Coram Deo!
PS:  Goodnight General "Uncle John" wherever you are.