Opening a bricks and mortar store doesn't seem like the wisest option. After all, the stats suggest physical businesses are on the decline while eCommerce shops take up the market share. 80% of Americans have made an online purchase at some point, and that is a damning statistic. As is the fact that four in ten purchases are made using an online channel for searching and buying.
However, those numbers don't tell the whole story. At this minute, a rather low 28% of small businesses use the internet to boost sales and profits. Although it's easy to attribute this to a lack of a plan, it's mainly down to the fact online sales only accounted for 8.1% of the North American total in 2016. That means there is a still a huge market for bricks and mortar stores for entrepreneurs in the states.
Taking advantage of the trend isn't straightforward yet it is possible with the right strategy. If you cover your bases and go through the proper channels, the company will go from strength to strength. For those that want to make their retail dreams come through, continue reading to find out more.
Find The Right Site
Your store is going to be the flagship of the business, so it's essential that it has all of the right amenities. From the location to the rates and the rent, it should tick as many boxes as possible. The last thing you want to do is to realize there is a problem with the foundations which will cost a fortune. It's much better to give this piece of a real estate a wide berth and concentrate on another property, which is where research comes in handy.
However, there are options such as helical and micropiles if there is a subsidence issue. Check out more from Helitech about the procedures which are affordable and feasible without tearing up too much of the shop floor. Of course, there are always realtors that deal in commercial properties who should be able to point you in the right direction.
Once you are happy, it's time to:
– Arrange finance
– Make an offer
– Negotiate
– Close the deal
Always haggle over the price. Sellers have a figure in their head which they are happy to accept, but you have to find it first. Stay strong as the odds are they need to sell more than you need to buy.
Define Your Legal Structure
Which format you choose will define a lot of things, including:
– Taxes
– Capital
– Shareholders, and
– Personal liability
The latter is important because nobody wants to be liable for their business interests. In short, if something goes wrong, it's nice to have some form of protection. Otherwise, your assets will be on the line and you may lose everything from the car to the house and the business. This is one reason most entrepreneurs don't bother with sole ownership of a startup. Instead, they prefer to opt for a limited company structure or a partnership.
There are plenty to choose from, too many to list, which is why this post will focus on an LLC. Probably the most popular formation, it's a kind of hybrid between a partnership and a corporation, but it has a formal nature. The boss has to file numerous articles with the state, yet there is no need to hold meetings with the shareholders. Plus, there is personal liability protection even if there isn't a separate corporate tax return. The profits and losses of the firm go through the owner's filing.  There is more at Bond Street if you want to check out the options thoroughly and give them a once over.
Draw Up A Plan
Think of a business plan as a roadmap to success. Without one, it's difficult to know which avenues to take to get the startup off the ground. Because of the threat to physical stores, this is one of the most crucial elements of the opening process. The key is to ponder the things which will help and hinder the journey. So, you may want to ask questions such as:
– Who will be the customers?
– What makes the concept unique?
– How will you stand out from the competition?
– Is there a timeline for success?
– How will you reach those goals?
The strategy needs to focus on how to draw customers away from the online side of things and into the shop. After all, it's tough to keep sales high and generate leads without bodies coming into the store. There are inspirational ideas in this Forbes post, the best one being to use coupon technology. There is nothing shoppers love more than a discount, and they will come from far and wide to get one. By using the Web, it's easy to raise awareness of deals which are only available in the store.
Another savvy move is to offer a personal service once they are on the premises. Online shopping is cold and distant, which is why you need to use charm to add value to the experience. Tailor their needs and offer tips for the best results.
Trademarks And Permits
Something such as the brand name is going to have a massive impact. Therefore, choosing a good one is a must. But, it doesn't end at coming up with clever puns and plays on the company's products. To be certain it's the correct name, you need to apply for a trademark and make sure there isn't one already in use. Otherwise, it will set the business back a lot of money and receive negative PR. With that in mind, it's crucial that the people in charge do their research before applying. Remember it's a grueling process, so it may take lots of time to finalize the name of choice.
Speaking of a trademark, it's vital to take care of the licensing issues across the board. For example, you'll need a business permit to sell products and services in the state. Plus, there's also the new tax code which comes with opening a store. These are general, but one which is specific to bricks and mortar shops is health and safety.
Online firms don't have to adhere to the same rules because they trade via the internet. You, on the other hand, will need to provide a safe and secure environment for employees, shoppers, and anybody who enters the store. Safety and Health Magazine has advice if you don't know where to begin.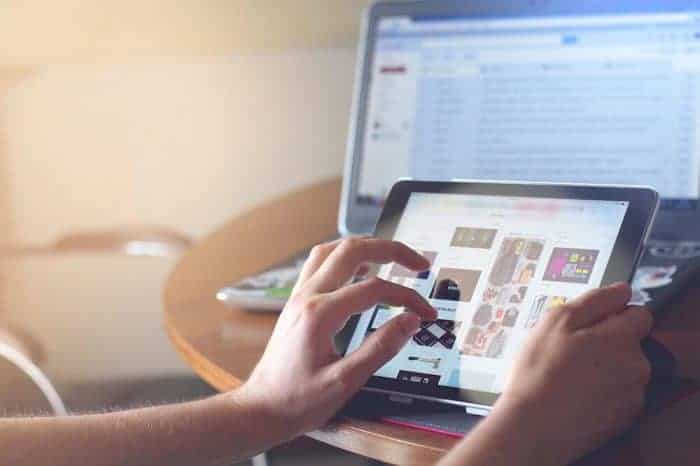 Join The eCommerce Trend
As a human being, it's tempting to see a challenge and think you need to beat it. Although this is an option, there's nothing wrong with jumping on the bandwagon. As the saying goes, if you can't beat them, you should join them. The World Wide Web is the perfect example of this as it compliments the in-store plan. There are dozens of ways to use the internet to attract customers, including:
– Interacting on social media
– Offering better deals in-store
– Promoting sales
However, one of the most creative is to by-pass delivery. Yes, customers love to order something and get it delivered, but they also have to deal with empty-home-syndrome. Essentially, it's as tricky to buy something when you know you aren't going to be in to sign for the delivery. This is where offering a local pickup option or delivering it to the store is a money-maker.
Firstly, it offers a solution to the problem which is: what do people do when they are at work? N Channel believes it helps 44% of customers make a decision. Secondly, it provides the company with an excellent opportunity to boost sales. While they are in the store, you can upsell to them and try and get them to purchase more things. With plenty of traffic coming through the door, this is a realistic tactic which you can exploit for the store's gain.
Simplify Sales
An area where eCommerce businesses are better is sales simplicity. When a shopper wants to head to the checkout, all they need to do is fill in a couple of boxes. Within one or two clicks, they have their digital receipt and know their parcel is out for delivery. Stores are a little different as there are extra pitfalls such as long lines and systems going offline. As a result, some consumers don't bother going into a store and prefer to shop online instead.
By simplifying the sales process, it's possible to encourage them to walk through the door. The trick is to pick a wide-ranging point of sale system. Not only should customers be able to pay at the checkout, but they should be able to make purchases at a mobile POS. Magento has technology which allows companies to take payments via a tablet or phone.
And, don't forget to increase the number of ways they can pay too. As well as credit and debit card options, pick a POS which accepts Apple/Samsung pay and PayPal.
Hopefully, this post will help the business not fall into the trap lots of bricks and mortar stores find themselves in these days.