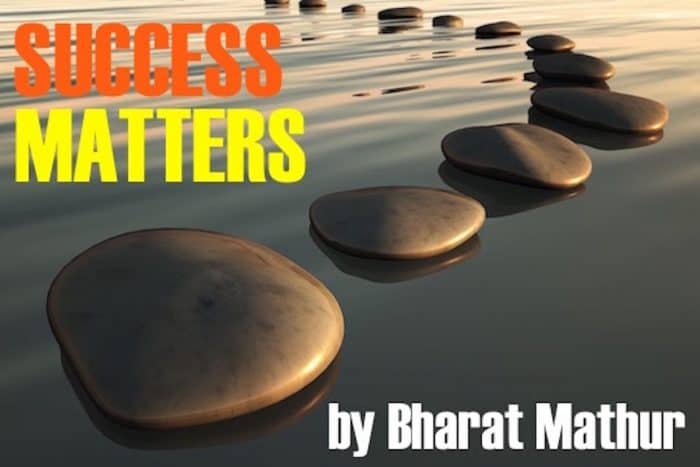 First, have a definite, clear, practical ideal, a goal, an objective. Second, have the necessary means to achieve your ends: wisdom, money, materials, and methods. Third, adjust all your means to that end.

~Aristotle
The foregoing expressions offer us a simple and concise outline for effective, efficient recognition of goals. It is the indisputable launch pad for happiness in life. Libraries and bookstores are brimming with stacks of paper filled by many outstanding individuals giving their own techniques for progress based upon goals. Look out the window to observe the constant flow of individuals struggling to work out the puzzle of life in a cocoon. They are equally eager to meet with success beyond the average. Whether they succeed or fail depends upon their own learning and responsibility.
Let us take into consideration, in a direct, straightforward way, the fundamental principles before you determined your goal/s. One significant aspect needs explanation: Goals are not the same as Wishes! If you wish to be a millionaire in the following 10 years, it does not serve as a goal. Wishes are wings of fancy with little character, energy, and direction acting as the catalytic agent. Soon you translate this wish into a goal the challenge appears right ahead!
There exist definite measures that need precise and succinct answers before you set sail on this adventure:
When do you look at yourself accomplishing your goal? Draw your own timeframe. Please think of your present position before dealing with this issue. When measuring the timeframe, exercise caution and be discreet. Failure to do so will transform your goal into a flight of fancy.

Where do you see yourself in the next 5, 10, 15 and 20 years from now? Goals are submissive to continuous revision because time goes on; once you have reached a goal, you do not need the vacuum to take over the rest of your life.

What are your current strengths and weaknesses? Put five of each on a piece of paper NOW: Your own admittance of deficiencies will serve as the catalytic agent to propel you well. Your omission to single out your personal shortcomings before others do will come about in a disastrous condition. You do not want to become the subject of public ridicule, I guess. The index of assets will assist you to find differences you want to work on.

Whom do you remember in real life to have made this expedition before and may act out as your mentor? It is of use when you talk to somebody that worked against the odds and won his/her goals! Not only does it offer motivation but supports you on track.

Why do you want to choose one specific goal over so many other possible choices out there? You must show passion, a keen sense of understanding and an unshakeable faith in your commitment to the cause behind your goal. A goal without reason will fizzle out.

How long can you go on out of your way in the search for the several pathways heading towards your goal? Life is full of opportunities no matter where you look at. The same holds true in search for the elusive goal. Until and unless you will look at several options to an extraordinary aim, disappointment will continue to prevent you from pushing onward. If one try miscarries, go after the other one since you have worked out your task and established different directions to the destination.

Are you in a comfortable enough condition to search for your goal while still meeting your present responsibilities, without interruption? This is one of the most significant indications of your achievement. Your impulse to depart from what supports you through the crunch will lead to a fall. The power of the onward progress will appear from reducing the limp in your present behavior. Save time from unproductive activities and devote energies to build up needed talents.

Are you aware of the word: 'targets,' and do you understand how these can help pave the way on your journey? Targets are the stepping stones on your itinerary. They further serve as pit stops or restroom for the weary and drained. You can always change the targets so long as the permanent focus remains on the goal/aim or destination.

Are you prepared to seek to counsel, education (paid or otherwise) and training towards this end, even if it brings pain? Life is nothing but give-and-take. You want to give some to take some. To get heaps of happiness later in life, you must endure pain now. Your resistance to taking time or money out of your grasp and turn it towards self-improvement will place bars on how much ahead you can go on. When you travel overseas, whether for business or pleasure, the discomfort of a seat on the plane, as against your comfortable bed, is an inevitable given. Will they allow you to bring in your very own bed? Do not even think about it! So, how can you bring your current practices on this trip to a different you?

Do you give your best shot and not throw in the towel when going becomes tough, as it will? Success is not a bed of roses! To overcome your present frame of mind, you must prepare yourself for the formidable job of ceaseless battle with anomalies and challenges. You need to continue improvising as you find out different concepts. A meek submission in shock will drive you down from your current perch. So, gird up your loins and get going.

When destiny calls, make a run for it and it sure is calling now. You want to run out of your comfort zone to pick up the inviting whistle!