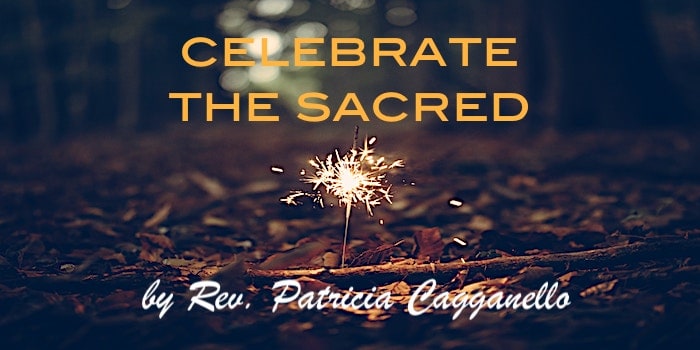 J. S. Drake has experienced great sorrow and trials in her young life and has worked hard to overcome the emotional toll they have taken. Courageously and with vulnerability she shares her heartfelt feelings through her writing. Her first book May I Only Leave Rose Petals is a compilation of her poetry and her way of celebrating the sacredness of life.
Gift of the Rainbow
Eyes to the skies
Dreaming
Of what awaits
At the rainbow's end.
"What awaits there?"
We all wonder and dream,
Losing sight of the gifts
Before our eyes.
Our eyes to the skies
We do not see
The gift of the rainbow
Is at our feet.
-Gratitude Will Light the Way-
Gratitude certainly has lit the way for me. Through my journey of writing my poetry book, May I Only Leave Rose Petals, I have witnessed, over and over, the intrinsic value and power of merely living a life with a thankful heart. Through the trials and dark moments in my life where deep depression had a firm hold, I have experienced the power of this practice. It has, again and again, shined a light onto the darkness and has led me back to the warm embrace of a life filled with ease, grace, and flow.
My story begins at a point in my life where I was about to give up. Not only was I dealing with the residual heart-wrenching pain of losing my best friend when I was sixteen years of age, but I had fallen into a vicious and addictive cycle of alcohol use, as well as, compulsive exercising. My wakeup call was a devastating knee injury from my obsessive workout habits that brought me to a precipice of a cliff where despair and anguish overcame me. I seriously contemplated ending my life. Praying as I had never prayed before, I was led on a deep, personal, and spiritual journey that led me to my Guru, Louix Dor Dempriey. Through his counsel and example, I learned so much about life and love and about the magic of gratitude.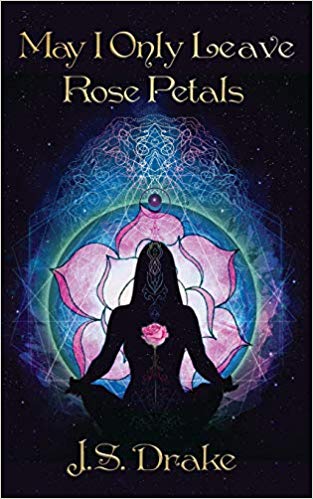 I am still surprised by, both, the simplicity of it and the blessings that ensue if one is dedicated to the practice of gratitude. The practice is simply saying aloud or silently what we are grateful for right when we awaken for the day and right before we go to bed for the night. It is the first thing you do before getting up and the last thing you do before going to sleep. It takes but a few minutes.
What is so inspiring about this practice is that the person does not even need to feel grateful to begin. The language of the universe is gratitude, so when we practice this exercise, then the universe will inculcate the feeling of gratitude within us to where it becomes our natural way of being. It will bring us more things to be grateful for. The magic is that if we stay with it and make it a daily, conscious intention the universe listens. The universe cannot help but fall in love with a willing and determined heart.
My testimony is this. There are and have been many times in my life where I've suffered debilitating depression. Depression so severe it would bring me to the brink of just wanting to end it all. It sucked the life, the love, and the joy from me.  So, when I learned this teaching, I felt I had nothing to lose and I, wholeheartedly, committed to it. At first, it felt like empty words. I was not evening believing what I was saying, but I kept with it. Gradually gratitude appeared to become a new way of being for me.
After a few weeks of this practice, one day I was feeling slightly under the weather, so I called my mom for advice. I had a conversation with my mom about life and how I felt I wasn't connecting with God. She told me, "Jessi, you can learn so much about God by just watching a colony of ants. You don't have to try. You just be and notice God in everything." I was like, "Wow, mom, that is powerful."  I felt a well of gratitude bubble up within me!
The very next day, I woke up in a great mood and began the day with my gratitude practice, but somewhere midday it was like I was hit by a depression freight train! It literally took all the wind out of my sails and, try as I might, I couldn't snap myself out of it. As I was curled up in a hopeless heap on the couch under a depressive thunder cloud my husband, who had been working outside, suddenly bounded through the door and exclaimed, "Hey, honey, want to come watch a colony of ants I found outside?!" …
My friends, I had not told him about the conversation I had with my mom the day before as he had been at work. I was so pleasantly surprised by this synchronistic event that gratitude, wonderment, and excitement for life swelled in my heart and the depression just vanished. I excitedly got up, with childlike glee, and went outside to observe the colony of ants with my husband. Oh, what a simple, but profound joy it was!
That was months ago, and, today, I am still blown away whenever I recall this small, but miraculous, story. Even though I still have battles with depression and have had to seek professional help, I have learned that gratitude is an invaluable tool to wield when it comes to dealing with our shadows.
The truth rings clear: the universe does listen to us and this simple, but powerful exercise will change your life. I invite you to give it a try and share with me the magic and wonder of what this practice does for you.
And remember, the universe falls in love with a willing and determined heart. Simply allow gratitude to light the way, and you will certainly see the gift of the rainbow is at your feet.
J.S. Drake, a native from Wyoming and currently residing in Utah, is an aspiring lightworker and poet. She's written a book called, "May I Only Leave Rose Petals" to help others find their light in the face of darkness.  Find her on Facebook and on Instagram. The author also invites readers to email her at [email protected]. She would love to hear any feedback and messages readers wish to share.