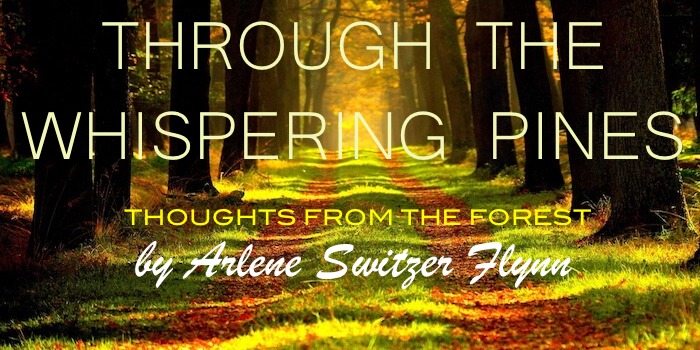 "Grandma what'ch doing with that suitcase?"
"Packing for my vacation dear would you like to help?"
"You never leave the Forest grandma, why are you leaving the Forest? Why do you need a vacation anyway grandma cuz no one leaves the Forest that has a brain in their head, you said so yourself didn't you grandma, now didn't you say so?"
"Well, dear the Pony wants to go for a ride to the beach for a week and your grandpa and I are leaving you in charge around here. Besides you went away to camp, didn't you? You had a good time, didn't you?"
"Yes, but grandma I just went down into the valley for a week of frolic and fun with people my own age. Grandma, you will be crossing bridges and taking rides on long stretches of highways and going through big tunnels and stuff. You're not putting the top down on the old ragtop are you? You know how you drive and many'd the time I thought for sure we would tip over, so don't put the top down okay?  At least you won't go flying into the wild blue yonder if you tip over your precious Pony."
"Yep, I am.  Shelby likes her top down on nice days and I might be old and crinkly and your grandpa's beard might be almost white but that don't mean there ain't no fire in the furnace. Oh, my goodness child forget I said that okay. If you need anything use grandpa's truck. The keys are on the peg next to the back door."
"Uh, what has come over you, grandma?"
"A long white beach, a restaurant called the Black Pelican and a band called Jay and the Swinging Doors with a  whippersnapper named Jay that sings just like Hank Williams Sr. dear, that's what's come over me."
"Maybe I should come too, you know just to be there in case I'm needed for something?"
"Don't think so sweetie not this time, but thank you so very much for wanting to help. I will miss you, but this is mine and you're grandpa's vacation."
Wink! Wink! Wink!
"Well if you won't let me come at least take my extra cell phone. Look here grandma, all you have to do is when you hear it saying 'what's up' you push this little green message button and say hello okay?  And if you need help you just push this symbol and when it rings you tell the person on the other end of the line what help you need and they will come running. You can do that now can't you grandma?"
"If you insist dear, I'll take it but I'm for sure I won't need it. Now give me a kiss sweetie and we are off. See you in a week. You're a big girl now so you're in charge of everything in the Forest until we get back dear."
Top down, dust flying, wheels spinning and poor grandpa holding on for dear life I shift her into fifth gear and take the closest curve at 65 miles an hour as we left the dirt road and headed toward the interstate that would take us to our Beach Vacation. I saw a frightened look on my granddaughter's face as I spun out the driveway and the 'what's up' began screaming at us from her cell phone.
"Hit that top button dear and tell me what it says? It's supposed to control something called texting dear."
"Sexting wife I thought that was for later and what may I ask would our granddaughter know about sexting. You sure she's old enough to give her the keys to the kingdom just yet?"
Good grief, I think to myself and yell at the top of my lungs, "TEXTING sexting is what you won't be getting if you keep refusing to get a hearing aid."
"Darling Wife it says slow down love your granddaughter. What should I do? Nothing dear we are on vacation. She's texting at least that's what I think they call it these days. It's a form of hollering dear, no worries we don't have to holler back at her."
Cruising down the interstate at eighty miles an hour and singing along with Janis Joplin's song 'Hold On Hold On', I began wishing I were a drinking woman who had brought along a bottle of the mason jar water aka; moonshine, and I said so too when it happened, 'what's up' is now ringing in my ear. That dear old man I married all those long years ago had passed clear out and didn't wake up until I cut off the engine in front of our beach house.
Ding goes the phone the entire trip so I thought perhaps I should let the little dear know we made it safely to our destination.
"I've been worried sick when I text you answer me, got it, grandma! When I phone you it keeps ringing to voice mail."
"Don't have time to talk now dear your grandpa and I need to get our things unpacked so we can go eat."
She's trying to humor me now and asks, "what are you going to have for dinner tonight grandma?"
"Three dozen oysters dear, a big crab cake, probably some of your grandpa's steak and yes I'll eat a green if you say I have too."
Everyday all day it's what'ch doing grandma? It's always the same answer eating, walking the beach napping enjoying your grandfather. It was grand I tell you just grand. I guess I should have thought of the Forest, but a vacation is not for thinking, it's for doing and so that is just what I did. I followed her instructions and plugged that foul contraption of a cell phone into the charger she sent along but I left it in the furthermost room far away from my person so as not to hear the dings. Every evening I would check it with her for the sake of her sanity and every evening I would say the same thing.
"We ate oysters, crabs, scallops, bunches of goodies. I told her I was drinking tomato juice and ice tea. I didn't dare mention neither one was virgin. At night we went to see Jay and his band the Swinging Doors and I danced with your grandpa to the old honkie tonk tunes until dawn. We filled up our stomach's with all the fixin's of a big breakfast so we could walk the beach and watch the sunrise and nap nap nap under a beach umbrella listening to the sound of the ocean waves crashing onto the shore until it was time to do it all over again.
Then we did the unthinkable for old folks, but you will have to read on as it really turned that brown-eyed wonder of a granddaughter of mine pea green with envy.
The week ended way too soon and our hearts were filled with love, affection and memories mingled with the salt air and the sand between our toes.
I let the old man drive us home. Shelby didn't mind and I had gotten my antics with her out of my system by then anyway. On the long drive back, I started to think of home and how much I missed the Forest. I found I was answering every ding on the cell phone now, calming the worried fears of a loving granddaughter and soon we would be pulling up the dirt lane leading us back to our Forest home.
I wasn't thinking about that pretty backless sundress I bought while at the beach but when I got out of the car I saw those sweet brown eyes of my granddaughter's turn pea green with envy then I kid you not, black as tar with astonishment, fury, I'm really not sure which of the three.
"And just what is that on your back grandma, she bellows out loud enough to wake the dead?"
Ahhhhhhhhhhh, it's a dream catcher I told her.
"Well, it looks like a TATTOO to me grandma!"
I bowed my head trying to contain my grin and softly said, "wait until you see your grandpa's."
And that's what I did over my summer vacation! What did you do?
Pass the Knowledge On!