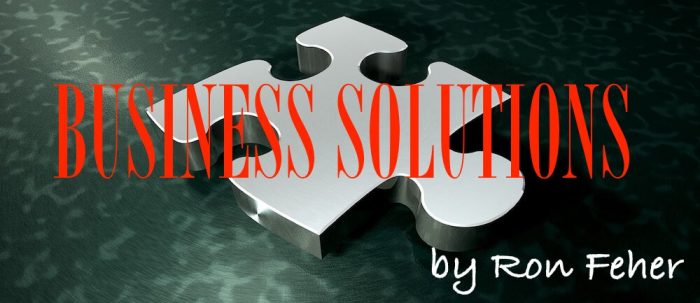 "You're traveling through another dimension, a dimension not only of sight and sound but of mind. A journey into a wondrous land whose boundaries are that of imagination. That's the signpost up ahead – your next stop, the Twilight Zone!"
"Traveling through another dimension." Great stories that made you think, from a great show that ran for five seasons during the 1960s. So many years ago, but still so relevant today as many businesses feel like they are in another dimension when trying to go from strategy to reality!
Strategy starts with strategic goals. Many times, the goals are created for the current year and when they are not accomplished, they are moved to next year where they more than likely will not be accomplished again. Welcome to the Twilight Zone!
Why is it that so many goals are never accomplished? And if they were not accomplished, what makes business owners and CEOs think that putting them back on the list for the following year will make them any more accomplishable?
As Rod Serling used to say, "Submitted for your approval," are some of the reasons why goals fail to be met and what can be done about it:
Too many goals – Sometimes there are just too many goals to accomplish. This happens when goals are not well thought out in relation to what else is going on in the organization or business. Having too many goals is a recipe for disaster because even if you accomplish half of them, you consider it a failure because you couldn't accomplish all of them. How many goals are optimum? That depends upon your organization, but somewhere between five and seven is usually a good number to shoot for.
Goals not clear – There was a study mentioned in the book, "The Strategy-Focused Organization," that indicated only about 7% of employees in an organization fully understand their company's business goals and strategies. That being the case, how can one expect a goal to be accomplished if it is not understood in the first place? When goals are clear and aligned within the organization, there is a clear understanding of how the goals will be met and who within the organization is accountable/responsible for accomplishing them.
Goals not specific enough – Goals such as, "We will increase our market share," or, "We will improve our product quality," are not only poorly written goals, but they are not measurable, aligned, or realistic. They are either so easy that they've already been accomplished or impossible and will never be accomplished because the only one who knows what end result they are seeking is the person who wrote the goals in the first place.
Goals not measurable – Having no measurement for a goal is like having a race with no finish line. How do you know whether the goals were actually met? Goals are created for a reason and if you buy into the fact that they are important to move a company to the next level, then at least establish meaningful metrics so you know how well you did in reaching the goal. How can your employees get behind the goals if you, the owner/CEO, don't care enough about them to know whether they were achieved or exceeded?
Goals not attainable – "We will exceed our sales by $1B." Good goal? Maybe, if it's actually possible. That's a stretch goal that most companies would say is out of their reach. So why have it? Some business owners establish goals that can't possibly be met to see how far people will go to try and achieve them. All it really does is diminish enthusiasm and alienate the workforce.
Goals not realistic – "We will have an e-commerce, robust website built and implemented within 20 days of signing the contract." Realistic goal? Maybe, but my guess is that given the imposed timeline, the site will be missing information, riddled with problems, not very usable, not tested correctly, and probably not accepted by the user community it is intended for. What's the point of establishing a goal that is not realistic? Goals such as these are not well thought out, not discussed with the management team, and certainly not discussed with the group or individual who will be responsible for the timeline.
Goals, not time-bound – "We will add three additional products to our product line." When? This year, next year, never? Goals without a clear end date are as useless as those which are not realistic or attainable. How does the product manager implement such a strategy? How does he/she know if one product is more important than another? Coinciding with the previous goal, making the implementation date unrealistic is the same as not having an implementation date.
Goals don't go beyond the executive level – This is what happens when the executive team sits in a room and creates goals for the coming year. They brainstorm, write them on a whiteboard, and finally decide that these are the company's goals for the coming year. So they are written and so they shall be done! Who will be ultimately responsible for implementing most, if not all, of these goals? The troops in the trenches, that's who. The manager is accountable to make sure it happens, but the troops carry out the marching orders, thus they need to be included in the process.
Goals are not aligned – Good goals are aligned throughout the organization. A strategic goal at the company level must be aligned with the tactical goals at the department level, which in turn should be aligned with the individual goals of the employees. What's the point of having a strategic sales goal that is not aligned with a department sales goal that is not aligned with an individual's goal? Without the alignment, the goals just hang out waiving in the breeze in the hope that they will be accomplished somehow and some way.
Goals cannot be completed with internal resources – There are those goals which although strategically important, simply cannot be completed by internal resources. Most small business resources are very much engaged in the individual products or services the company has to offer. What happens when the goals are associated with something outside of the internal resources' areas of expertise? What happens a lot of times is that the goal is assigned to someone who has neither the time nor the experience, and thus no inclination to meet or exceed the stated goal. Most small businesses suffer from this at one time or another.
Goals are not all that difficult to write, measure, communicate and ultimately implement, but they must be well thought out, communicated, and shared. They must also be aligned, with feedback solicited, and changed if necessary. Good goals help to move a business forward in their evolution; bad goals move a company backward or, at the very least, keep them where they are. Additionally, good goals encourage employees, bad goals discourage and ultimately lead to more turnover.
Unfortunately, these things occur every day and so they are not, as Rod Serling's closing narration stated, "… confined to the Twilight Zone."