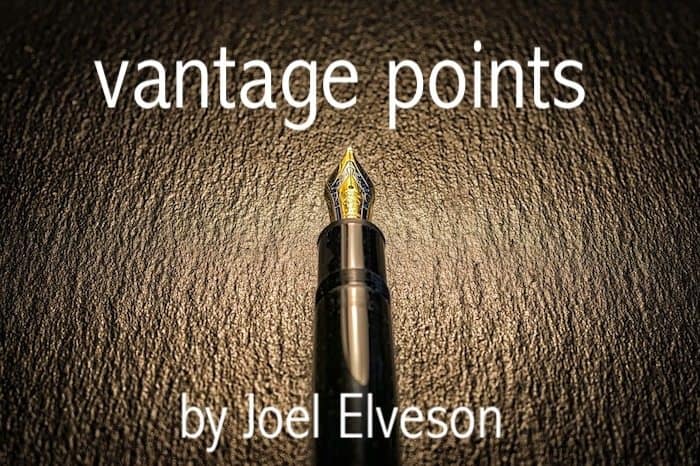 So Phil tell me where what direction is your life headed? Phil looked down at the parquet floor before grumbling back his answer which was "how the he-l should I know and why should I care?" Not satisfied with that answer Phil was then asked "are you where you are supposed to be or want to be in life? Phil again bowed down his head while his greasy jet black hair that had not been washed in days that was adhered to his stained white T-shirt yelled out with anger and indignation " I told you I don't know and stop asking me these f—king questions! Leave me alone with sh-t already. Go fu—ing somewhere else and annoy the sh-it out of somebody else!"
At that precise moment, Phil picked-up his tattered guitar case that contained the instrument he strummed and picked at concerts and rallies all over the world including a stop in Chicago where he inhaled health helpings of tear gas fired by the Chicago National Guard while repeatedly violently slamming the door from his mice and roach infested Greenwich Village apartment that looked out over Washington Square Park a place Phil knew so well. So many concerts played before a standing room only crowds that roared with approval at every song. The last concert he would ever give was at the Bottom Line just blocks down from where he lived. He appeared in a drunken stupor with a gut-wrenching smell of urine that visibly adorned the front of his pants near his zipper.
Virtually the whole performance Phil (at that time had changed his name to John train after proclaiming he killed Phil Ochs) he venomously cursed people like Gloria Steinman (the f—king c—t) while challenging members of the audience to come onstage so he could beat the sh—it out of them or threatening to shoot everybody with the gun he never had. Phil staggered off stage only to return roughly 30 minutes later with his eyes a little clearer and his voice not as raspy and the most while mesmerising the now hushed audience with that all too familiar voice  sand an extended version of the best song he had have written (it was and still is in my mind one of the best songs ever) by the name of "Crucifixion." Phil was a  far superior poet to his nemesis, Bob Dylan.
Simultaneously Tom Paxton (one of Phil's best friends) was giving a mediocre concert (myself and some friends were there as we had gotten close with Tom who was a witty, funny, but ever so pleasant man) at another coffee house across and down a few blocks from the park ( a few friends and I smoked marijuana with a delegate from Jimmy  Carter's presidential campaign along with  his dog who knew how to snort in the smoke and hold the cigarette in his mouth in that park with it's still architecturally perfect and now legendary arches) known back then as The Bitter End. It was one of several of those places in that area (notably Gerdes Folk City) where many careers of many folk singers were launched. Despite Tom's always pleasant Oklahoma demeanor he did not seem to be aware of how Phil in his own way was saying goodbye.
Pete Seeger visited Phil to encourage him to dry up and get back on stage but Phil had little interest in what the folk legend had to say to him. Somewhere shortly after that Phil's sister Sonny Tanzman came home to her place in Far Rockaway where she came upon the gruesome sight of Phil's lifeless body as it hung on the ceiling. Unable to cope with all the hurt he felt he had done to so many (irrespective to how many times he climbed up creaky speaker truck ladders to perform for free to rally marchers in support of the anti-war movement and civil rights movement) the only way Phil felt he could try to make amends was to kill himself ending the life of a man who after the violent protests in Chicago began to pen beautifully penned introspective songs so ripe in poetry with music that absorbed itself into your minds.
Our life's sojourns take us on different paths to places that will indoctrinate new people into our lives. Some would be transient friends while others would be our lovers. From the shining beacon from a 200-year-old lighthouse overlooking the majestic Montauk Bay to the lush rolling hills of Marin County where fine wine was brewed back through malls and parks on through a military runway here in the dark. Sometimes in the midst of your meandering, you find your home but sometimes not. A young girl who hitchhiked across the country to escape her sexually abusive father was repeatedly raped but went kept on her way until she fell in love with an executive from Walt Disney Studio in Hollywood. A green backpack marijuana and acid were her constant companions.
Days spent in search of "there" can be an eternity of hope or despair. Whene'er  you'd travel from walled in cities to farmlands to Dutchland Windmills or the Kotel in Yerushalayim you are never sure what domain a forever home (thank you Larry Tyler) may be holding out its outstretched welcoming arms for thee. It is here you will unpack your physical and emotional baggage always knowing you may soon have to pack it up all over again when you must be on your way. You may have to be on your way again.
You know I could be a circus clown or ringmaster but the robes of those roles do not fit me. Perhaps I can sit atop a moon rocket set to blast off to outer space with a perchance encounter with a UFO with an incandescent or fluorescent glow or an alien who wants to acquaint himself with me or vanquish me with a matter dissolving ray gun. Maybe I'll just hitch a ride with the fabled bearded hobos on a runaway rusted railway car rumbling down these splintered tracks barely laying on their rotted out splints. Might mine or your last sojourn be spent laying on a dilapidated bed curled up in a fetal position as you or I wither away infected by a fatal disease that is a  carnivore to our flesh while gulping down the last remnants of blood a jaded heart could pump. Bare boned it will soon be dying time.
"Morning light. Morning bright. I spent the night with dreams that make you weep."-Morningside-Neil Diamond. Hold me and cradle me in your arms but never put me down. I am so afraid! So very scared. Look into the freshness of my eyes where it will be revealed who is for you to love and who is it for you to hate. With Phil, we never knew if it was Phil or the wine talking. Phil died.  His songs were sung just once more. Jerry Rubin, Abbey Hoffman, and William Kunstler said their goodbyes as Sonny Tanzman cried. So did I.
There are more places I haven't been along with things I'd never known before. If I could set the coordinates on some futuristic time machine on a direct course back at that time when the Village was the place to be when young people hearts were alive with desire until Mayor Daley and Lincoln Park extinguished the flame. Melanie, Arlo Guthrie, and Joan Baez were at Woodstock guitars in hand. Not sure if I would have been there.
What would it be like to lie beneath the sun amongst the golden bushels of corn on a farm somewhere in the Midwest? Waking to the sound of the Rooster crowing as daylight slips in through the blinds in my wooden cabin. Time to gather firewood for flames to lick then generating warm pleasant heat with the scents of roasting chestnuts floating by. A boy from the city sought refuge to be one with animals. The last stop he thought but not so fast. Take stock of the world as it spins on an axis with you on board. While standing still you are never in one place.
We are the graybeards to weak to wander but not too old to wonder. With the eagerness of a child on the morning of his birthday anxiously waiting to shear off the ribbons that keep the lid on the boxes that keep the identity of his gifts well hidden a new lyric line meant for the guitar but tinkled on the ivory keys of a baby grand piano awaits its anticipated unveiling. A song of peace hope and love that is crooned louder than a deadly shotgun blast or the pop-popping of a pistol. Stop the killing now hauntingly thin voice pleas for all of our sakes.
"Like a bird on the wire. Like a drunk in a midnight choir. I have tried in my way to be free." –Bird On The Wire-Leonard Cohen.
What started out when I began this piece of thought hours ago I was intending to write my first short story that I brimmed with excitement at the mere fleeting thought I could but quickly discovered I could not do. Instead, I harkened back to life and times and music of a fallen but never to be forgotten folkie. On a trip to a Sam Goody record store on Queens Boulevard just before the Queens Center Mall in Woodhaven, NY searching for my own copy of an album by Tom Paxton with the title of The Complete Tom Paxton which was recorded live at the Bitter End (yes you guessed it in Greenwich Village) I came across an album All The News That's Fit To Sing by a young New York born and bred singer-songwriter  Philip David Ochs soon to be known as Phil Ochs a man with unabashed love for his country.
Even after his untimely death, I searched high and low for Phil. Standing in front of 97 McDougal Street just as I hade seen it in a black and white newspaper picture. If I stumbled upon a street musician who strummed those chords I knew so well I would stop and talk about Phil. With stacks of albums tucked under my arms, I set out to find what I was looking for while sojourning from town to town never letting go of the cardboard covers with the pictures of my soul mates on it and the vinyl that held the music.
The former home of Tony Manero (John Travolta's character in that putrid movie Saturday Night Fever with falsetto Bee Gees vocal that was equally putrid) is now my home that replaced the home by the thrashing seas. The songbirds sing their songs all weekend long within earshot of anybody who passes by. Where there is a tree the birds set their woven stage in place inviting us to join them in song. Follow their melody that will decode the secrets of life.
Follow me where I go what I do and who I know. Make it part of you to be a part of me. Follow me up and down all the way and all around. Take my hand and say you'll follow me.